Following Andrew Robertson's move from Hull City, Jamie Carragher believes it will take time for the Scot to establish himself at Liverpool.
Robertson made his first appearance for the Reds since his £8 million switch to Merseyside in Saturday's 3-0 friendly victory over Hertha Berlin.
Taking Alberto Moreno's place for the second half at the Olympiastadion, the 23-year-old impressed, particularly with his driving runs down the left flank.
Arriving as a likely replacement for Moreno, Robertson still faces competition for a starting place from James Milner, who was Jurgen Klopp's first-choice left-back last season.
Carragher, who assessed Robertson's performances at Hull in his role with Sky Sports, believes it will take time for him to settle.
"Nowadays, it's not easy to find left-backs at the required level and I don't know if Robertson is ready yet to play at the required level," he told 5Times.
"However, the games I've seen him play for Hull, he has always shone and was one of their best players.
"There is a big jump from playing at one end of the league to playing at the top end of the league.
"I think, at first he will be used as backup for James Milner and Andy will be working hard over the next 12 months in order to eventually replace Milner and become Liverpool's long term left-back."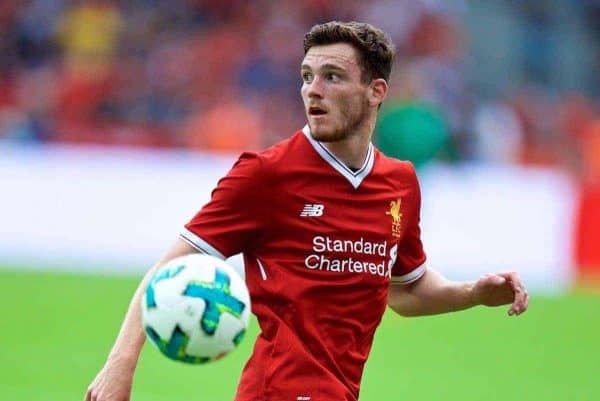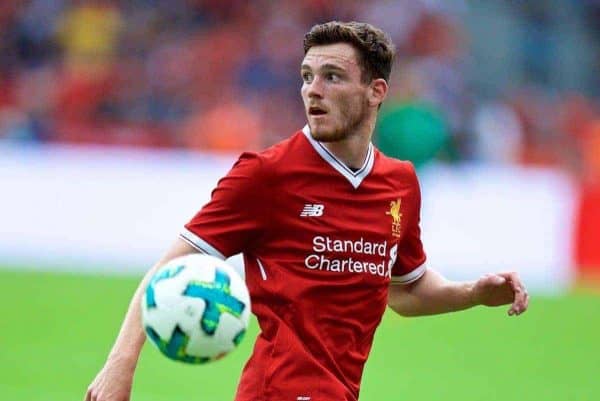 Robertson was on Liverpool's radar a year ago, too, when Klopp was considering alternatives to Leicester City youngster Ben Chilwell.
Carragher attested to the enduring quality of Robertson, insisting it was not only his form in the second half of 2016/17 under Marco Silva that will have caught the eye.
"I don't think it was just last season when he has done well," he continued.
"For the last few seasons he's done a really good job for Hull and for Scotland as well.
"It wouldn't have been easy for him at Hull City, being at a club who are always fighting for relegation."
He was not quite as accommodating to Moreno, however, highlighting Robertson's arrival as a cut-price rival for Milner as the final nail in the coffin for the Spaniard.
"There is no future for Alberto Moreno, so Klopp had to bring someone in," he explained.
"And to be honest, Liverpool were never going to break the bank for a left-back or a squad player for that matter."
At £8 million, rising to £10 million, Robertson could prove to be a bargain signing for the Reds, though as Carragher suggests, there is likely to be an adjustment period.