Liverpool youngster Ben Woodburn has played 135 minutes of football in Jurgen Klopp's midfield this pre-season, as he continues his tuition.
The 17-year-old has surprisingly been fielded in the middle of the park in each of the Reds' summer friendlies so far, against Tranmere Rovers, Wigan Athletic and Crystal Palace.
This comes despite Woodburn spending the majority of his young career so far operating as a forward.
Liverpool have sealed two wins and one draw in those fixtures, with Woodburn particularly impressive against Palace in Hong Kong, showcasing his excellent passing range.
Speaking after that victory in the Premier League Asia Trophy, Klopp explained that he was aiming to help the teenager "learn the highest level of football."
"Ben has played there's a few times before and he's a very smart player," he told reporters.
"He's too young to fix him to any one position. We want to have him in and around our team.
"We will see what happens as he grows. Will he get even smarter? 100 percent.
"Bringing him into the middle of the park will help him to learn the highest level of football under pressure.
"It's exciting. I have no idea what his best position is, I'm just happy to have him around."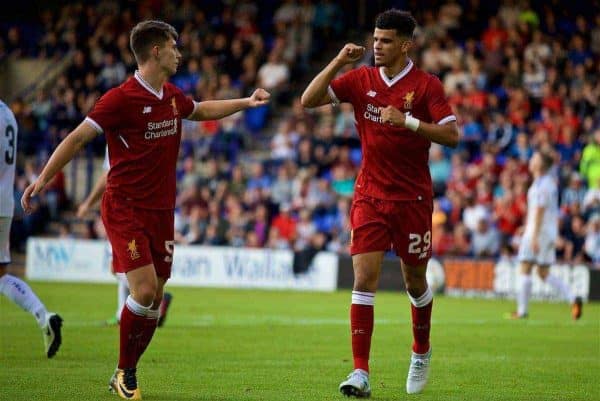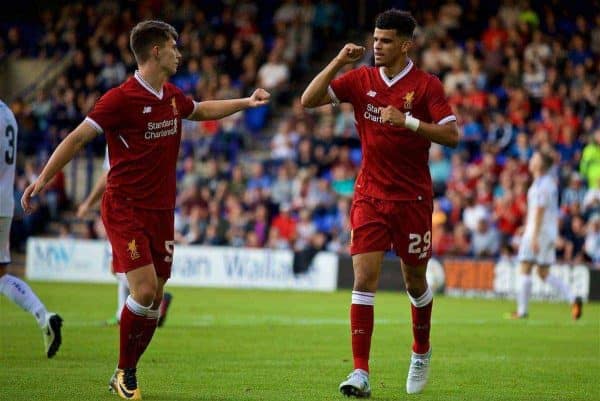 While Klopp has stressed that his selections throughout pre-season are no indication of his plans for the upcoming campaign, Woodburn's role is an interesting one.
Philippe Coutinho looks set to drop into the Reds' midfield three this season following the arrival of Mohamed Salah, and Woodburn could be primed to serve as the Brazilian's deputy.
Both players have the agility, intelligence and eye for a pass—though Woodburn is far from Coutinho's level at this stage—and he has not looked out of place so far.
The youngster was utilised in the middle of the park for the Liverpool U23s at stages last season, and physically he is seemingly better suited.
Klopp's current options at centre-forward—Roberto Firmino, Daniel Sturridge, Divock Origi and Dominic Solanke—are all taller and bulkier than Woodburn, able to hold the line alone.
Moving Woodburn into midfield could be a wise move by Klopp, though it would not be a surprise to see him tried out elsewhere in the future, too.