Jurgen Klopp has explained how pre-season preparations have a "big influence" on the campaign proper, ahead of Liverpool's return to Melwood.
Klopp will welcome part of his squad back to training on Wednesday, as he plots to prime the Reds for a renewed challenge on four fronts in 2017/18.
Having finished fourth in the Premier League last season, Liverpool face a Champions League play-off clash in August, while also competing in the FA Cup and League Cup, too.
They will play eight warmup fixtures throughout the summer, and the German believes these clashes, and time spent on the training field, are crucial both mentally and physically.
"Apart from the games during the season, it's the most important thing and it has a big influence on the games. You create a base for the whole year," he told LiverpoolFC.com.
"This game is a players' game and the players' game means they need to know what the other guy is thinking.
"You learn all of this in the pre-season. Of course you learn in the season—you fine-tune—but the better the basis you can create, the better the season will be, 100 percent.
"I really love the sessions. There should be a 100 percent difference between the first day of pre-season and the last day. We really want to see big, big progress."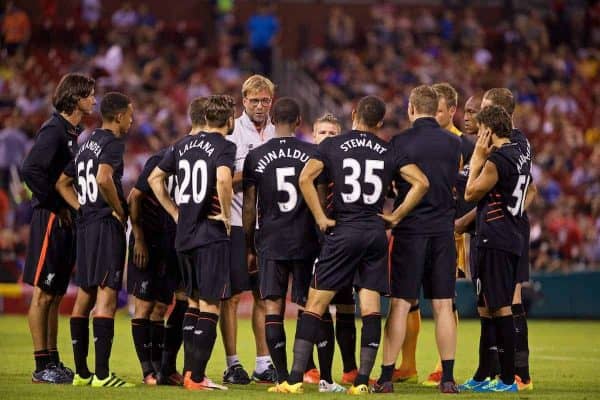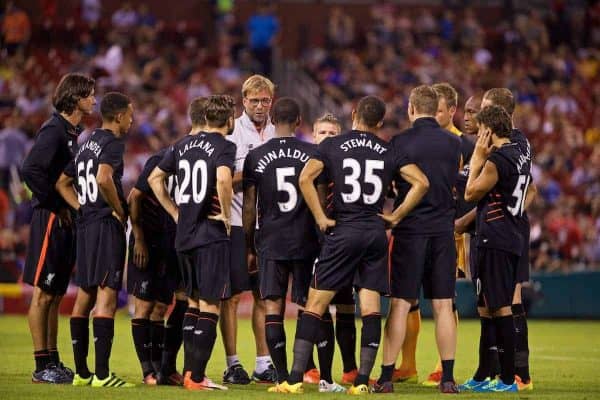 Liverpool kick off their summer away to Tranmere Rovers on July 12, before taking on Wigan Athletic on July 14, then heading to Hong Kong for the Premier League Asia Trophy.
Much of pre-season will be spent in Germany, with the Reds set for a training camp in Klopp's homeland, as well as clashes with Hertha Berlin, Bayern Munich and either Napoli or Atletico Madrid.
Klopp oversaw a similar bedding-in period while in California last summer, with intense training sessions paired with team-bonding exercises that he believes are vital.
"That's why you go to training camps, usually, because they are then all together 24 hours [a day]," he continued.
"Having breakfast, lunch and dinner together, spare time together and all that stuff.
"It's very important. You can ask each new player who came in last year how he felt on his first day and the day after the camp or day after pre-season, that's a very decisive period.
"The closer you can get in this period, the better it is."
With Dominic Solanke and Mohamed Salah already confirmed as new signings this summer, and more to follow, pre-season will be a pivotal period for Liverpool both on and off the pitch.
And as he heads back to Merseyside to continue planning for 2017/18, Klopp is well aware of its importance.