Jurgen Klopp has revealed he was interested in signing Mohamed Salah when manager at Borussia Dortmund, but Chelsea had already swooped in.
The Egyptian joined the Reds in a £36.9 million deal last month, making the move to Merseyside three years after Brendan Rodgers' initial pursuit.
When Salah left Basel back in 2014, he instead switched to Stamford Bridge, spending a disappointing spell with Chelsea before reviving his fortunes with Fiorentina and AS Roma.
It could have been different for the 25-year-old, as Klopp explored the possibility of bringing him to the Westfalenstadion before he joined the Blues.
However, while Salah endured a tough time with Chelsea, Klopp believes this is no marker of his quality.
"A lot of players have shown it is quite easy to struggle at Chelsea. [Kevin] de Bruyne is one," he said this week.
"The only thing that we really ignored [this summer] was what he did at Chelsea.
"When he was at Basel we played them and we didn't know him. It was 'what the f**k?'. It was unbelievable.
"The moment I said 'let's go for him' he was already at Chelsea. Then he struggled at Chelsea because it was too early.
"Then he went to Fiorentina and then Roma [and proved himself]."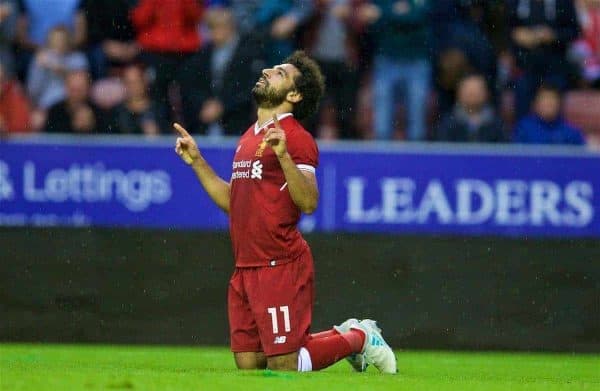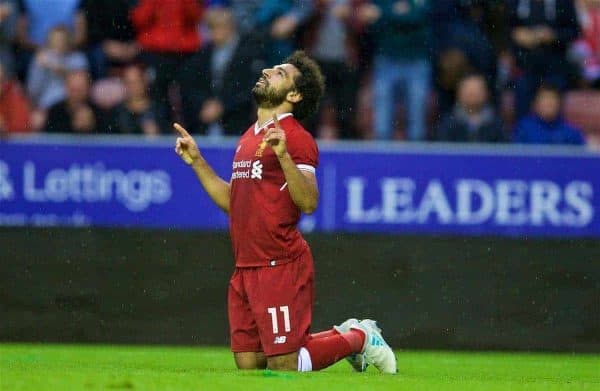 Salah scored on his debut for the Reds in Friday night's 1-1 draw with Wigan Athletic, and in his 45 minutes on the pitch provided a glimpse of his talents.
After the stalemate, Klopp praised Salah but remained cautious, suggesting he still had to adapt to Liverpool's style of play.
But the German is confident the winger's all-round game will ensure he flourishes when he settles in at Anfield, giving him another top-level attacking option.
"The question is 'what did you not see in him?' because he played all inclusive football," he explained.
"He was quick, he played a lot of games, he created goals and chances and he scored by himself.
"He was involved in pretty much everything for Egypt at the Africa Cup of Nations.
"He had the free-kick also. He is a left footed player and we don't have too many of them in the team.
"It all makes him really valuable for us. I'm happy for the moment but he needs to learn a lot. We have to start working on the physical part and the technical part."
Two years after leaving the Premier League for Florence, Salah has another opportunity to test himself against sides in the English top flight during Liverpool's time in Hong Kong this week.
Putting his difficulty with Chelsea behind him, the Reds' No. 11 is set to shine.