Jurgen Klopp feels Daniel Sturridge has benefited from a proper summer break, with the Liverpool striker in the "best condition" of his time in charge.
Sturridge was omitted from the England squad for June's clashes with Scotland and France, after struggling with injuries in the latter stages of last season.
The 27-year-old headed to Los Angeles for the off-season, undergoing an individual training programme designed to improve the endurance of his hips.
He has since returned for Liverpool's pre-season, and has featured in both summer friendlies so far and joined the squad for this week's tour of Hong Kong.
Speaking ahead of the Reds' participation in the Premier League Asia Trophy, Klopp hailed Sturridge as in "the best condition since I've been here."
"Daniel could be part of the full pre-season so far. That's very important—not just for us but also for him. [He is] looking good," he told reporters on Tuesday.
"It's of course quite intense. Especially in England, what we did was intense.
"And all the games we played, we played out of full training. He was part of pretty much each session, it's good.
"It's the best condition since I've been here. I came in October 2015 and I think Daniel was injured.
"Last pre-season was after a tournament and all that stuff, a short break.
"This year he has had a proper break and now is in good physical shape, absolutely."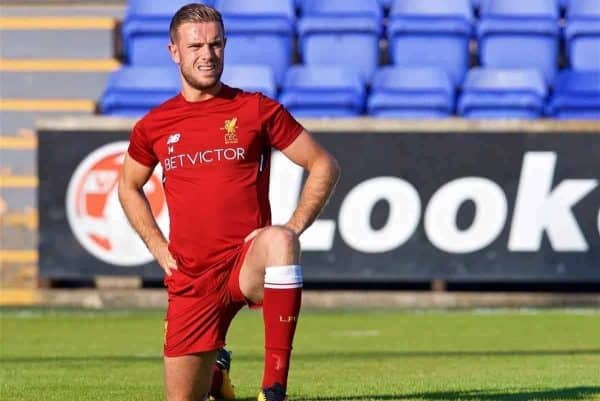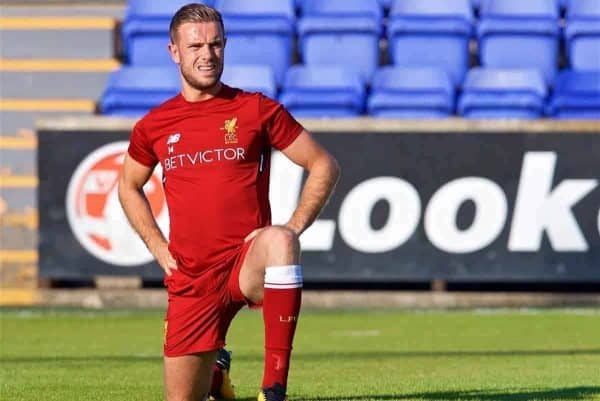 Another key player who missed large portions of the previous campaign through injury is Jordan Henderson, who was absent for the final three months due to a foot problem.
The captain has now returned to the fold, and has completed 90 minutes on the pitch so far, impressing in Klopp's midfield.
And the German is relishing having the 27-year-old back, praising him as "an outstanding and important player for us," but stressed the need for a patient approach this pre-season.
"He is ready and he needs games. He needs rhythm," he continued.
"Because that's obviously what he missed most in the last few months. It was a long time we had to play without him.
"You could see in the first two games he can run and has no pain, that's very good.
"He is getting in a physically better shape. It's a very important pre-season for him."
Both Henderson and Sturridge could be hugely important for the Reds if they remain fit this season, and will bolster Klopp's options significantly.
For Sturridge in particular, this summer is a crucial one, as he battles for a regular first-team role at Anfield.