Jurgen Klopp has hailed Liverpool's third signing of the summer, Andrew Robertson, and suggested the Scot could serve as his first-choice left-back.
The Reds confirmed Robertson's arrival in a deal worth up to £10 million on Friday, with the 23-year-old signing a long-term contract.
Robertson has made a significant step up from relegated Hull City, and before that Dundee United, but proved during his time in the Premier League that he is capable of shining.
With converted midfielder James Milner operating as Klopp's starting left-back last season, and Alberto Moreno expected to leave this summer, Robertson could arrive as Liverpool's new first choice.
And speaking on Robertson's move to Merseyside, Klopp hinted that this could well be the case, saying Milner "can play most positions on the football pitch."
"This addition gives us fantastic competition in the left full-back position now," he told LiverpoolFC.com.
"Obviously, James Milner did very well for us last season there and can play most positions on the football pitch.
"Alberto Moreno looks really good in pre-season and we have Jon Flanagan back, who can play left or right full-back.
"This signing strengthens us at full-back and I'm really pleased about this."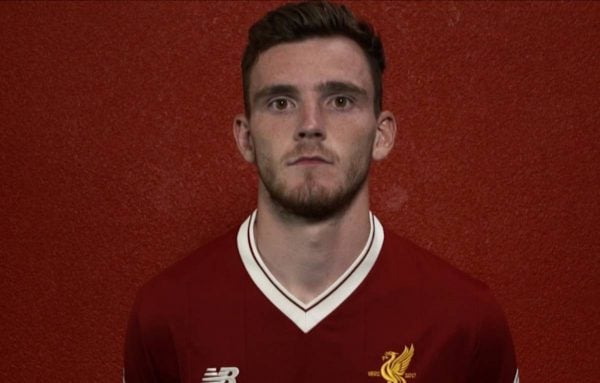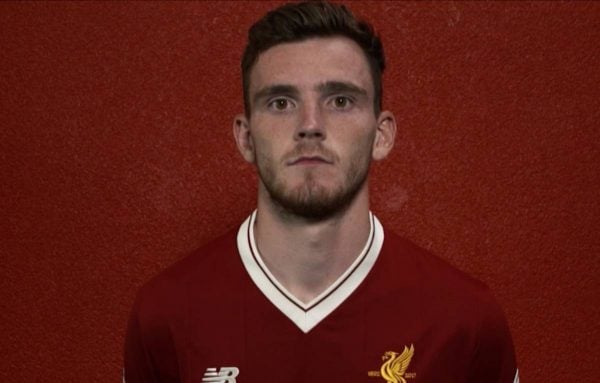 Robertson is a natural left-back, who was one of Marco Silva's standout stars at Hull last season, and, crucially, is also left-footed.
While Milner certainly proved adept at the role in 2016/17, Klopp's words suggest he could be used in a utility role in the upcoming campaign, with Liverpool fighting on four fronts.
Whether Robertson makes the transition immediately, after joining midway through pre-season, remains to be seen, but Klopp believes he has acquired a young player able to progress at Anfield.
"For Andrew this is another big step on what has been a quite incredible personal journey in a very short space of time," he added.
"I love his story; where he has come from professionally to reach this point.
"When you speak to him it is clear why he makes his progress. He has a burning love for playing football—he really loves the game.
"His attitude is outstanding, absolutely outstanding. His talent and skills—also very, very good.
"He has experience of this competition, the Premier League, and he has the mentality and quality to get even better.
"I know our environment will benefit him and help him push himself even more than he has already. This is a player who does not limit his ambition, I think."
Robertson is likely to make his first appearance for Liverpool during the pre-season tour of Germany, potentially against Hertha Berlin on July 29.