Despite Liverpool enduring a difficult time in securing their priority targets this summer window, Jurgen Klopp is still confident of eventually prevailing.
The Reds have so far signed Dominic Solanke from Chelsea and Mohamed Salah from AS Roma, with Klopp bolstering his attacking ranks.
The German also has Southampton centre-back Virgil van Dijk and RB Leipzig midfielder Naby Keita in his sights, while Arsenal midfielder Alex Oxlade-Chamberlain has also been linked.
However, efforts in negotiating for their two leading targets have proved difficult so far, with both the Saints and Leipzig determined not to sell their prized assets.
But speaking as Liverpool arrived in Hong Kong for the Premier League Asia Trophy, Klopp seemed confident the patient approach would pay off.
"We pretty much have all you need [to conclude the deals]. But at the end it is still business," he told reporters.
"You go out and see the car that you have been dreaming about your whole life. You say 'here is the money' but they say to you 'I don't want to sell the car'.
"You say 'but I have got the money' but they say 'I don't want to sell'. They say 'go for another car in another colour' but you say 'that's OK, but I want this'.
"Things like this happen in life, not only football. It is pretty simple. You can imagine how it works.
"It is not that we are doing something that other clubs are not doing—that we are more silly or they are more smart.
"If I could decide alone, we would be complete from the last day of last season—done, shoot, there's the new team, thank you very much—but that is dreamland."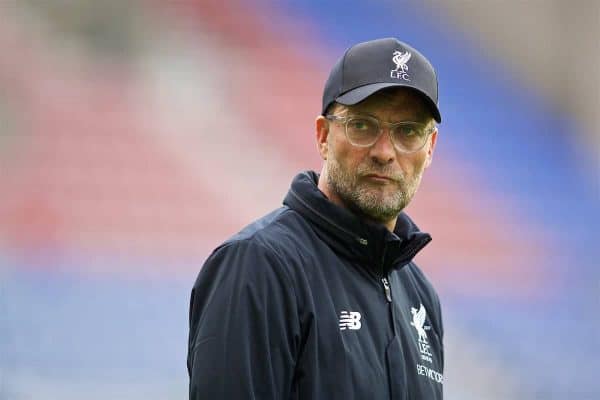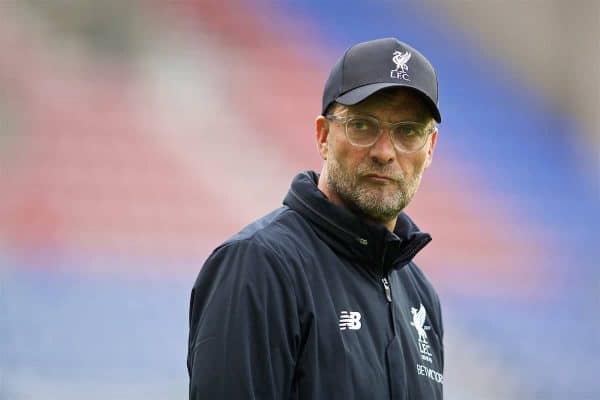 The Reds have barely been linked with any alternatives to Van Dijk or Keita, with Klopp seemingly taking an all-or-nothing approach this summer.
This has seen some sections of the Liverpool support grow oddly frustrated with a perceived lack of activity, despite there being clear progress behind the scenes.
On this, Klopp moved to allay fears, attesting to the warped English market as a means to explain.
"I can imagine if you are not involved it is annoying for fans. They think 'oh my God! Nothing happens here! Everything happens there!' We cannot think like this," he continued.
"I would have liked to have everyone here for the first day of training at the latest.
"But that is not possible anymore and probably won't be possible again in the world, especially in England. So why should I moan about it?
"It is always complicated. I read in Germany that there are still transfers in the Bundesliga for £5 million. You can imagine that happening in England? No chance. Yet it is similar quality.
"You are in a circle and that is how it works here. It's not that we don't want to spend. It is all about doing the right things."
Klopp stressed that he has "100 percent" backing from the club's owners, and that "it is not about a number [of players]. It is about how it fits together."
However, the 50-year-old did concede that, at some stage, the Reds may turn to other options, concluding: "It's more likely doing that than doing nothing."