Joining the Liverpool squad for their pre-season preparations this summer, academy goalkeeper Kamil Grabara spoke to This is Anfield about his future.
* Words courtesy of Rado Chmiel for This is Anfield.
Poland youth international and Liverpool goalkeeper Kamil Grabara was one of the brightest points of Reds' U23s squad last season.
His decent displays in Premier League 2 earned him a role in first-team preparations for the new season and also a place on the plane to Hong Kong as part of Jurgen Klopp's squad.
Grabara had a chance to debut for the senior side when he had a 23-minute cameo during the friendly at Prenton Park against Tranmere Rovers, replacing Loris Karius.
The young Pole didn't have too much to do but, still, he kept the clean sheet and commanded the defence really well which might give Klopp a positive headache in terms of his goalkeeping options for the future.
"It was like living the dream," Grabara told This is Anfield. "However, I was working hard over the last 18 months since I joined the Reds and it was my main aim [to train with the first team].
"I am happy to play some minutes in the friendly, but it was just a friendly. Now I look forward to making my debut in an official game.
"I wasn't stressed. I train with those players on regular basis, so it was only a matter of recreating those movements, mechanisms we work over in Melwood which I already learned from my time with the first team."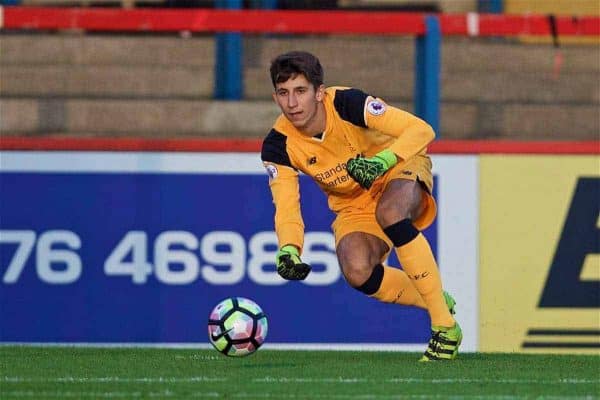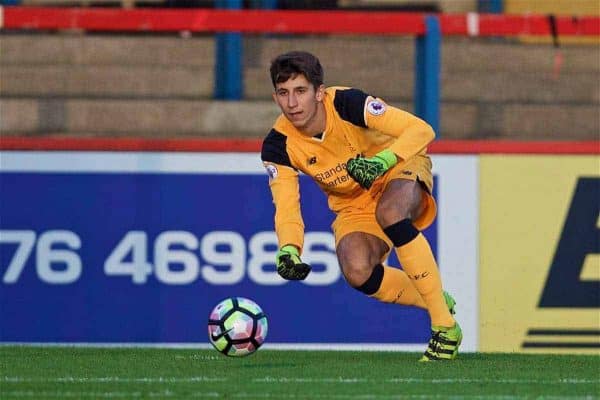 Grabara joined the Reds in January of 2016 from Ruch Chorzow, a team he supported for as long as he remembers.
His love for the Blues, Ruch's nickname, was passed to him by his father, however, Kamil started his career at a small club, Wawel Wirek, who he joined when he was eight.
At the very beginning nobody knew what to do with the boy born in 1999 as their youngest players were two years older. Then, Jan Goszawski, a former goalkeeper and a coach of the team, asked Kamil where he wanted to play, to which he replied: "I want to be a goalkeeper!"
"Kamil's dream was to play for Ruch Chorzow," Agata Grabara, mother of Polish keeper, explains.
"He fulfilled the dream only partially as he hadn't have a chance to debut in the first team, however, he was close to doing so a couple of times."
Grabara was 13 when he finally joined Ruch. His career started to blossom as he was called up to the Poland's youth national teams. In 2015 the then-16-year-old was a key member of Poland's U17 team competing in the Nordic Cup.
They missed qualifying for the European U17 Championship, but Grabara was the brightest player in the squad.
"We played well and it was just a bit of luck which we missed to qualify. But after the tournament Ruch started to receive enquires about me," Grabara recalls.
"There was interest from both Manchester clubs, but Liverpool's offer was the most specific. I was surprised with the interest, but I actually expected it. I live with the principle that if you do something with 100 percent commitment you will be rewarded."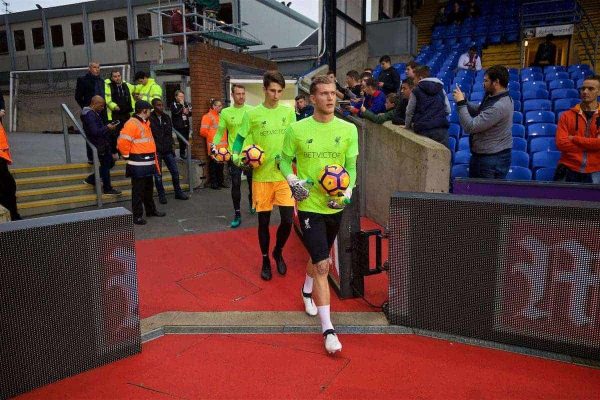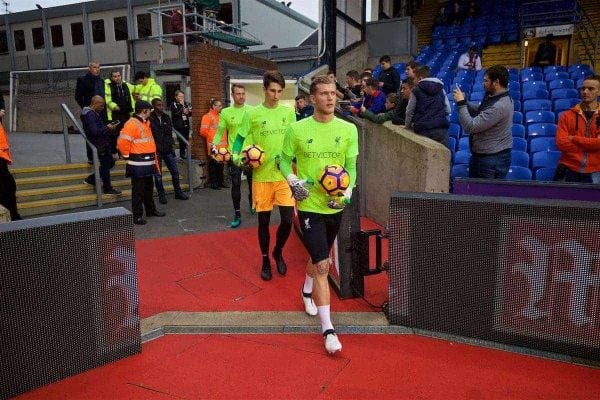 Grabara joined the Reds' youth system and he started to play for both the U18s and U23s. He started to train with the first team quite quickly and he enjoys the experience of working with Klopp and his staff.
"I joined the first team's training sessions really soon after my arrival at the club. I like to work with Jurgen as he has a great approach to the players. He speaks with us a lot," he said.
"He monitors our progress during training, but he also trusts his staff and John [Achterberg, Liverpool's goalkeeper coach] 100 percent, so everything is in great order."
Former Liverpool U23s coach Michael Beale praised Grabara for his ability to collect crosses and his approach to training sessions.
"Kamil has a strong personality. He likes challenges and he shows it everywhere. He wants to be a great goalkeeper in the future," Beale enthused.
"I am very excited about his prospects, although we need to remember that he is still young and he needs time for progress with no additional pressure."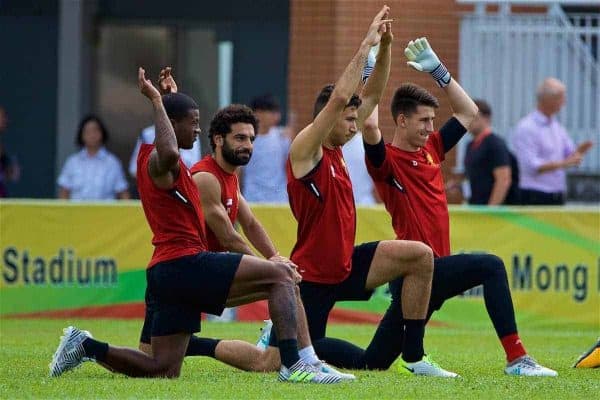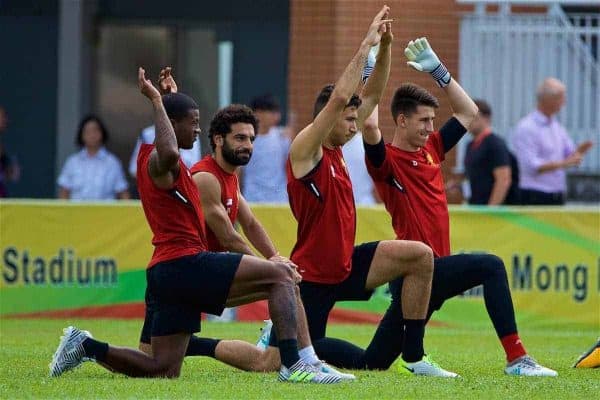 Despite returning from Hong Kong without stepping onto the field against either Crystal Palace or Leicester City, Grabara is hoping for another opportunity to shine this summer.
"I would be delighted to play some more minutes [during pre-season] and I will do my best to convince the manager to give me a chance as every single minute on the pitch is like gold dust," he said.
"I heard the rumours about a loan and I'm not rejecting the possibility. However, I am still young and it is a win-win situation for me regardless if I am loaned or stay to play for the reserves and continue to train with the first team.
"Let's wait and we'll see what will happen. I am being optimistic about my future."