Now heading into his third season with Liverpool, Divock Origi is determined to continue his improvement by setting "very ambitious" targets for himself.
Origi joined the Reds from Lille in a £10 million deal on 2014, but spent the following campaign back at the Stade Pierre-Mauroy as part of the agreement.
The striker made a big impact in his first campaign on Merseyside, scoring 10 times in 34 appearances, and playing a major role in the Reds' run to the Europa League final.
While he improved on his tally with 11 goals in 2016/17, Origi was considerably less influential, and played just 1,457 minutes in the Premier League.
Having returned for pre-season training at the weekend, the Belgian is now looking to make his mark again this season.
"I've made steps and it's [up to] me to keep progressing," he told LiverpoolFC.com.
"I feel really good so I go into the season with a lot of excitement.
"I'm going to take it game by game, training session by training session, just trying to express myself and enjoy myself. When I enjoy the game, I always play good.
"I set personal targets, high targets—it's always good to be very ambitious and tough on yourself, and I think that will push me to do well."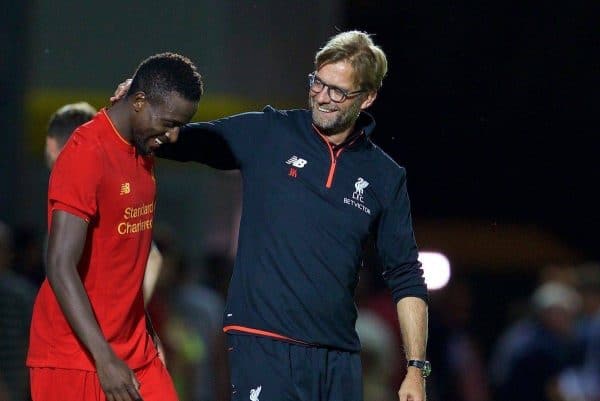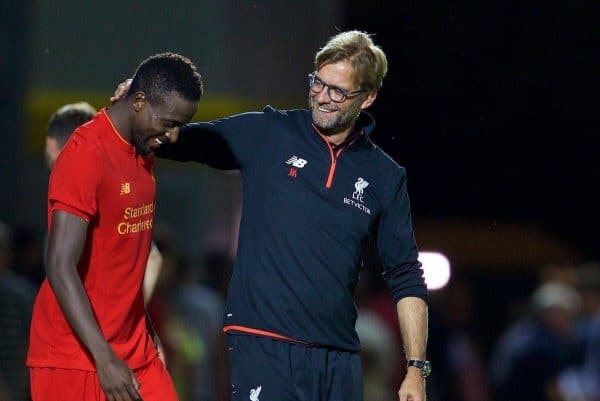 Jurgen Klopp has shown a lot of faith in Origi in his time as Liverpool manager so far, though the 22-year-old is yet to establish himself as first-choice striker.
That role is taken by Roberto Firmino, whose place has been cemented further by his adoption of the No. 9 shirt this summer, following Mohamed Salah's move from AS Roma.
Origi is unlikely to start the campaign serving as more than a bit-part player, much as with last season, but he will be aiming to supplant Firmino over the coming months.
And while Origi admitted he was yet to speak to Klopp about his targets for 2017/18, he has a clear game plan in place to get his attention.
"He always expects us to be ambitious and give our best," the youngster continued.
"I haven't really spoken to him one on one but, for me, I already know what I have to do.
"I'll just go with a lot of excitement and enjoy the game and try to take every minute I get."
Origi's first opportunity to impress could come against Tranmere Rovers on Wednesday night, with another chance served up at the DW Stadium on Friday, taking on Wigan Athletic.