Liverpool legend Jamie Carragher has backed Philippe Coutinho to stay with the club this season, before eventually making the move to Barcelona.
Coutinho has been the subject of major interest from the Spanish giants in recent weeks, with the Reds having already rejected a £72 million bid.
Barcelona are expected to return with an improved offer for the 25-year-old, who was the star of the show as he captained Liverpool to a 3-0 win over Hertha Berlin on Saturday.
With the Reds taking a no-nonsense approach with clubs courting Coutinho, they are unlikely to part ways with their No. 10.
And speaking to 5Times, Carragher stressed that, while it will be Coutinho's ambition to play for one of La Liga's top sides, he expects him to stay on Merseyside for another season.
"Hopefully we can get 12 more months out of him. When he signed his five-year deal, I didn't think that he would see it out," he said.
"There is no doubt that at one stage in his career Philippe will want to play for one of the Spanish giants, as many of the South American players do.
"Barcelona and Real Madrid are seen as the two biggest teams in world football, who always have the best players.
"It's always the dream of many players to play for one of them, so we can't really complain about that."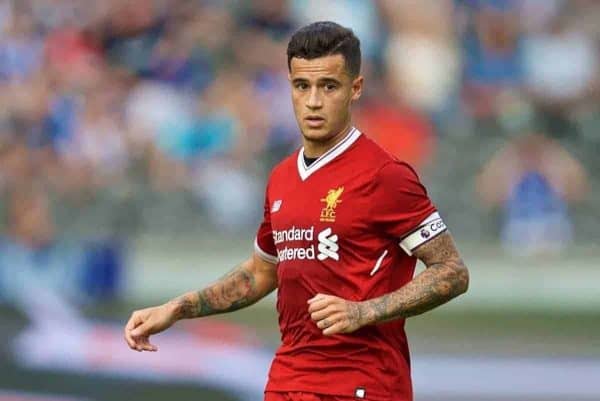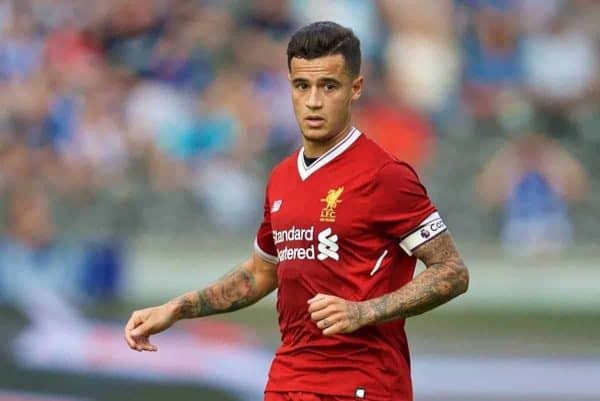 There is an air of inevitability about Coutinho joining Barcelona in the future, following the trajectory of Liverpool's last iconic South American, Luis Suarez.
Carragher believes the Catalan club see the No. 10 "as the ideal signing," and told Reds supporters to "really enjoy him over the next 12 months."
"It's been said that Barcelona want to make a big money signing, not only because of the danger of losing Neymar," he continued.
"But also with Andres Iniesta coming to the end of his career, Barcelona see Coutinho as the ideal signing.
"To be honest, I think that Liverpool fans should really enjoy him over the next 12 months.
"As if a big-money offer does come in at the end of next season and if the player wants to play for Barcelona, then there is not really much Liverpool can do.
"Like I said, let's just hope we see him in a Liverpool shirt next season, which I think we will, and then let's see where things go from there."
Coutinho looks set to take it up another gear in 2017/18, with the addition of Mohamed Salah to Jurgen Klopp's forward line allowing him to step back into a midfield role.
If that is the case, Liverpool will hope they can match his ambitions, rather than merely serving as a stepping stone once again.