Watch Jurgen Klopp discuss Liverpool's 2-0 victory over Crystal Palace in the 'semi-finals' of the Premier League Asia Trophy in Hong Kong.
The Reds vanquish their top-flight opposition courtesy of goals from Dominic Solanke and Divock Origi, with Klopp once again giving his whole squad a runout for pre-season.
This has set up a 'final' clash with Leicester City on Saturday, providing Klopp's side with another opportunity to improve their fitness.
After the game, Klopp sat down with reporters to praise Liverpool's performance, further summer transfers and the impact Solanke has made.
"It was an all-round good performance, I have to say, because it was difficult circumstances for both teams," he said.
"We ignored the funny weather—raining when we trained, then it was hot when we played—both teams played good football in the first half.
"We defended well, we played good football as a team, passing, movement was good, runs in behind were good, patience until we should have sped up, and we did."
Hull City left-back Andrew Robertson is set for a medical on Merseyside on Thursday, while the Reds saw their £66 million bid for RB Leipzig midfielder Naby Keita rejected this week.
However, Klopp remained steadfast in his approach to transfers, saying "I'll never say anything until someone has actually signed."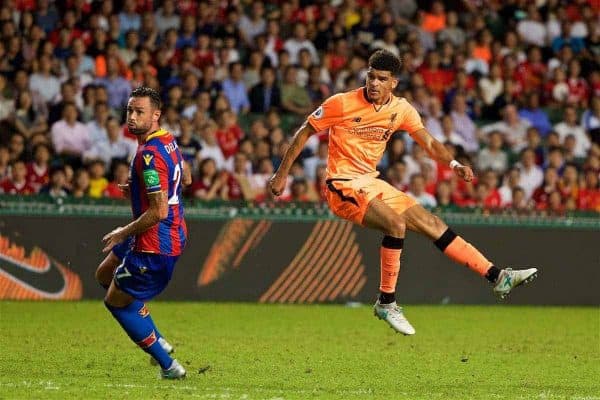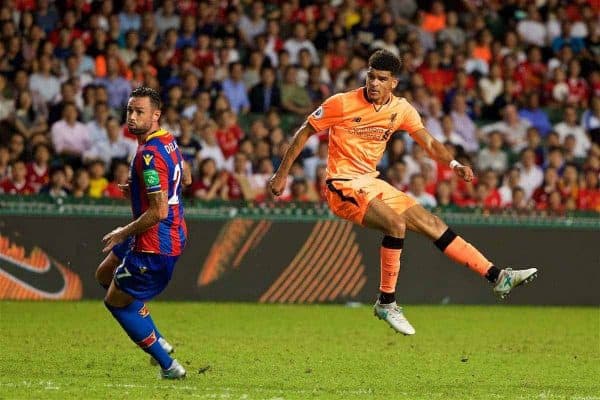 Solanke was Klopp's first signing of the summer, and the German believes his new No. 29 made the right decision in opting to leave Chelsea to move to Anfield.
"It's a smart move for him and for us," he said of the 19-year-old striker.
"He saw an opportunity at Liverpool and we see it also. Having him around, immediately you could see he's a smart player, a really skilled boy, and I'm happy about this."
The Reds will end their tour of the Far East at the weekend, before heading back to Melwood for further training ahead of their trip to Germany at the end of the month.
"The atmosphere was really nice. When the boys had a look in the stadium they were really impressed," he added. "We look forward to the final."