New Liverpool signing Andrew Robertson is hopeful he can provide the long-term solution at left-back after impressing on debut.
The £8 million arrival from Hull was one of the more effective players as Jurgen Klopp's side laboured to a 1-0 win over Crystal Palace at Anfield to register their first Premier League win of the season.
Robertson replaced Alberto Moreno in the starting line-up and was Liverpool's most dangerous player in the first half with a number of threatening crosses.
Last season Klopp deployed midfielder James Milner at left-back as a temporary solution which lasted the entire campaign and previous failures in the position include Jose Enrique, Aly Cissokho, Paul Konchesky, Andrea Dossena and Emiliano Insua.
Robertson has a chance to secure his place for the foreseeable future and the Scotland international is hopeful it will be for even longer.
"All the left-backs at this club – Alberto, Milly (Milner) – will be thinking we can solve this situation," he said. "You don't come to this club and not think you can help that position.
"We will all be thinking we can play well and have a left-back fans can be proud of."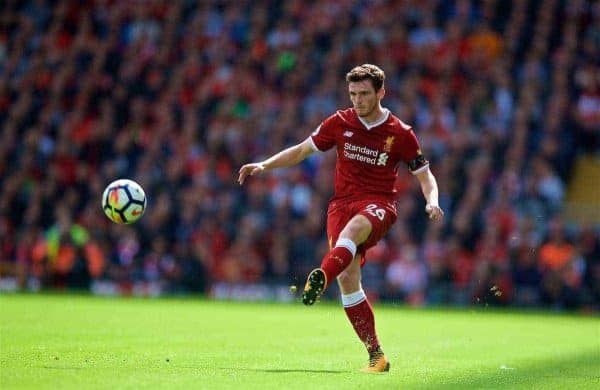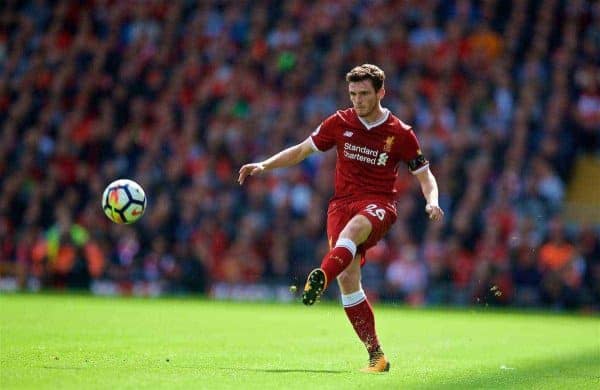 Robertson had been held back by Klopp as he missed the first part of pre-season after joining in late July and admits it has been a frustrating wait. But he accepts his first appearance could not have gone much better, even if he knows there is plenty more work to be done.
"It was a great experience. I loved every minute of it," he added. "It was frustrating at times but the main thing was to get three points and we managed to get that and it was good to get a good performance defensively and a clean sheet.
"First half I was getting a few deliveries in down the left-hand side and maybe a few of the crosses could have led to goals but they didn't and they (Palace) tightened up in the second half but Sadio (Mane) picked up the goal.
"Of course it is hard for any footballer not in the squad but when you have been left out you need to work hard in training and try to prove to the manager you can be in the next game.
"I wasn't happy not being in the squad but he (Klopp) explained the situation to me and I accepted it because what he was saying wasn't wrong, I did have to get up to pace.
"I felt I played well. I did tire towards the end but it is my first 90 minutes since May.
"I am happy with how I have done in the first couple of weeks here. I am probably still not fully there and I need to do it for the full 90 minutes and I'll be working on my fitness and kicking on."
Robertson had a hand in the goal, exchanging passes with Mane before Palace's Luka Milivojevic made a hash of controlling an interception and the Senegal international pounced on the loose ball.
It ended a run of three consecutive Anfield victories for Palace and was also Christian Benteke's first defeat in four appearances at the ground, as the former Liverpool striker missed a simple chance from eight yards before the hosts had taken the lead.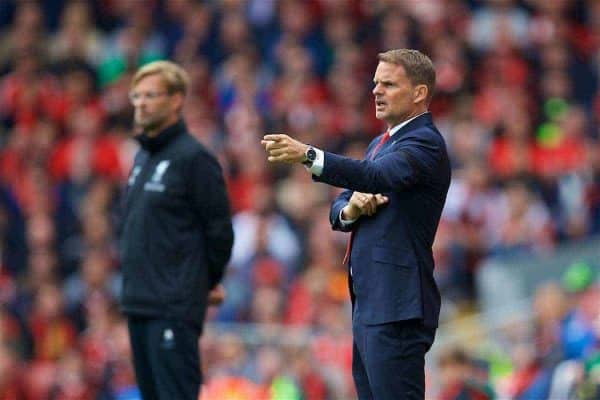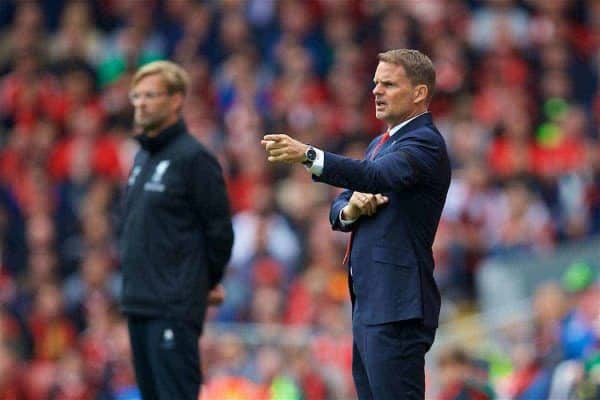 New Palace boss Frank de Boer has lost his first two matches but gained enough encouragement from the performances to think their first points are not too far away.
"At the end with these games the chances you get you have to punish them," said the Dutchman.
"Christian had the biggest one but for me the positive thing is we concentrated and really played as a team, stuck to the plan we planned for before the game.
"I said after the game if you do this with this kind of intensity and discipline the results will come. I'm convinced if we show this every week the points will come."