The first weekend of the new Premier League season and is done and dusted, with the top flight offering up some great entertainment.
The Premier League has made a very welcome return, following a summer dominated by transfer speculation and other off-field matters.
For Liverpool, it was far from the perfect start, with their 3-3 draw at Watford disappointing both in terms of the performance and the result.
Elsewhere, there were nine other games to keep us entertained—here are five talking points from the weekend.
Attack 1-0 Defence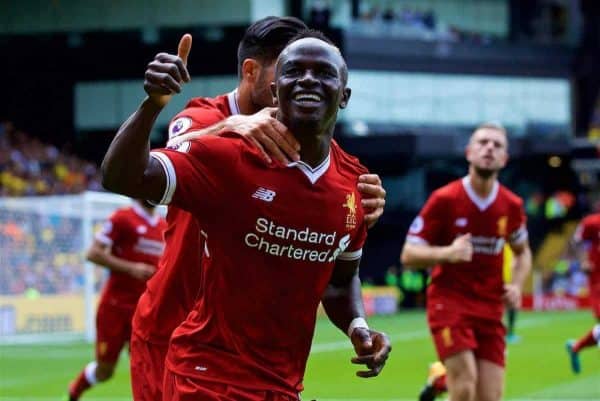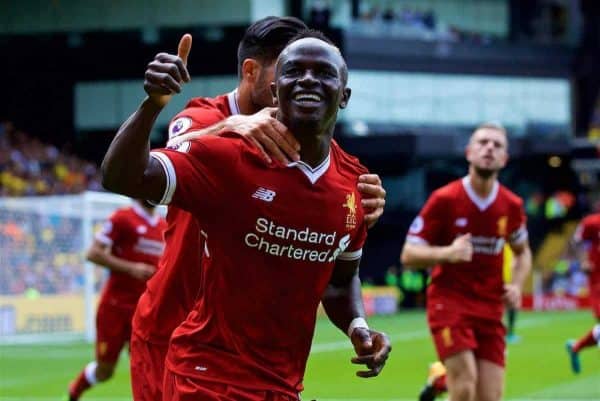 The Premier League is famed for being the most watchable league around, but part of that is down to the ineptitude of the defending.
That was very evident from the off this weekend, with Arsenal's 4-3 win over Leicester City on Friday evening full of individual errors and chances galore.
Liverpool then showed that they seemingly haven't learned their lesson from last season's defensive woes, with each of Watford's goal avoidable. The Hornets weren't much better in that respect.
Chelsea conceded three at home to Burnley, in the biggest shock of the weekend, while West Ham were cut open at will by Man United.
The Premier League may well be the best league in the world, but defensively, it falls well short on current evidence.
Mini Crisis at Chelsea?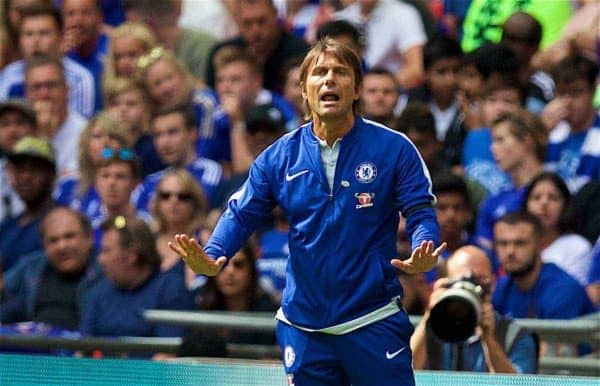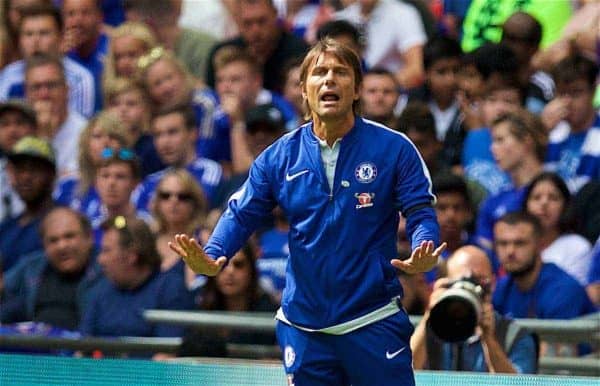 Having been crowned champions back in May, all seemed very well at Chelsea, with a sixth Premier League crown the aim in 2017/18.
A summer of frustration in the transfer market has occurred, though, with Nemanja Matic bizarrely sold to United and Antonio Conte generally voicing his displeasure about the club's lack of business.
Matters only worsened on Saturday afternoon, as a woeful opening-day defeat saw Burnley prevail 3-2 at Stamford Bridge—a result very few saw coming.
Both Gary Cahill and Cesc Fabregas were sent off, meaning a thin squad will be further tested away to Tottenham next weekend.
It is too early to tell whether this is an actual crisis or a very minor blip, but there are definitely a number of issues to sort currently.
Manchester Pair Make Statements of Intent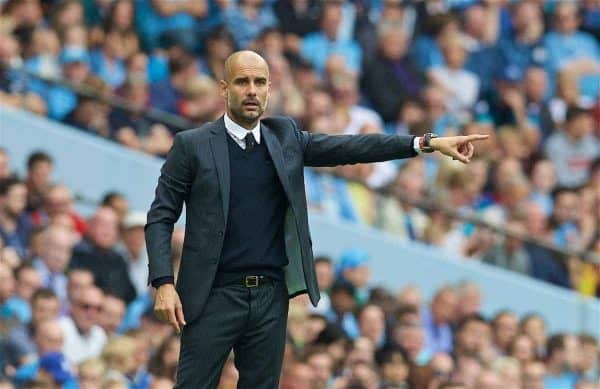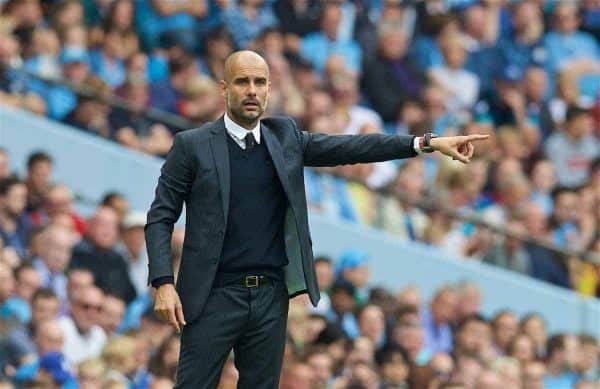 It is no surprise that both Man City and Man United went into the new season as the bookies' favourites to win the title, with huge amounts of money spent on already strong squads.
While it is wrong to go too overboard with just one game played, the duo look as though they will be the teams to beat in 2017/18.
City's 2-0 win at Brighton & Hove Albion may have seen them have to wait until the 70th minute to open the scoring, but they completely dominated the Premier League newcomers and played some eye-catching football.
United, meanwhile, top the table after a 4-0 triumph at home to West Ham, and in Matic and Romelu Lukaku they have signed two players who will undeniably improve them.
Admittedly, the Manchester rivals looked similarly impressive this time last year before disappointing, but they appear better equipped this time around.
Dream Start for Huddersfield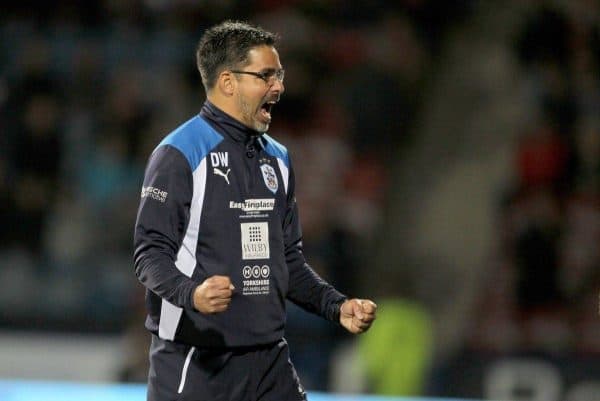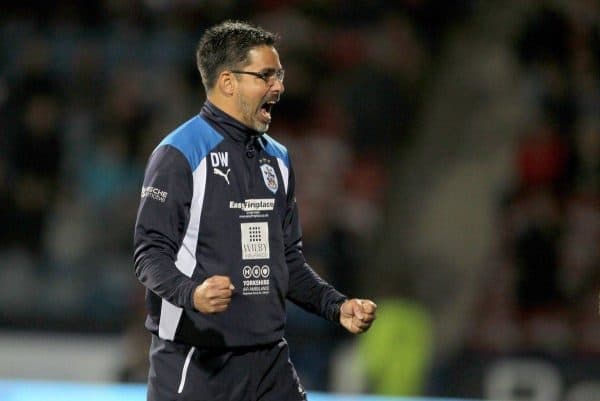 Every season, one of the newly promoted sides seems to have a glorious opening weekend win, with Huddersfield Town the latest to achieve that feat.
A trip to Crystal Palace never looked easy, especially with Frank de Boer now in charge at Selhurst Park, but the Terriers prevailed 3-0 on a memorable afternoon.
David Wagner's side were famed for the fearless attacking football that they played in the Championship last year, and on this evidence, Jurgen Klopp's good friend will not change his philosophy in the top flight.
Huddersfield will take some beatings throughout the campaign, but they will be a team neutrals get behind because of their refreshing approach.
They've made the perfect start to life in the Premier League.
North London Rivals Win, But Look Flawed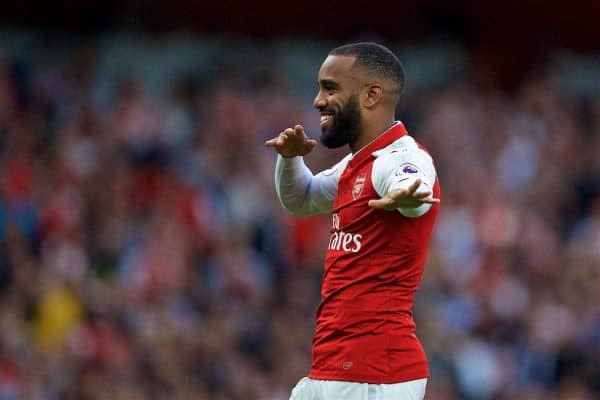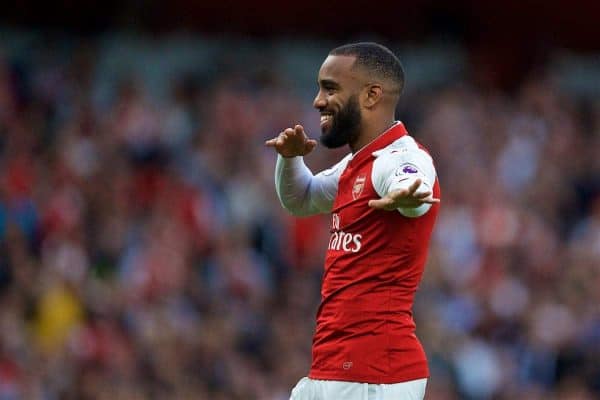 Both Manchester clubs look impressive and Chelsea and Liverpool were poor—what about north London pair Tottenham and Arsenal?
Though both picked up welcome victories to open their account, it is understandable that their supporters will not be feeling entirely convinced.
Spurs' 2-0 win at Rafa Benitez's Newcastle may look a strong result on paper, but until Jonjo Shelvey's braindead sending off early in the second half, very little was happening.
With not a single signing made this summer, there were times when they looked as though some freshening up with the squad would do them a world of good.
Arsenal, meanwhile, won a thriller at home to Leicester after a late comeback, but their defensive issues almost saw them lose yet another opening-day fixture.
It is always a lovely feeling to win your first game, but the two bitter rivals cannot be judged on that one result alone.
We will learn more about how equipped they are to challenge for the title in the coming weeks.