Man United under-performed woefully in the Premier League last season, but Jose Mourinho will not allow such mediocrity for a second year running.
When we play them October 14 (home); March 10 (away)
Last season: Drew 0-0 (home); Drew 1-1 (away)
United went into 2016/17 widely tipped to challenge for the title alongside Man City, but barring a strong first month, they never got going.
Far too many draws against weaker sides proved to be their downfall, and in the end, they needed to win the Europa League in order to qualify for the Champions League.
It is very difficult to see Mourinho's side being so mediocre again in the league this time around, however, and they have bought solidly this summer.
Romelu Lukaku will score goals for fun, Nemanja Matic is an archetypal Mourinho signing who will add yet more bulk and Victor Lindelof is a talented young centre-back.
Anything worse than a fourth-placed finish would be unacceptable for United—unfortunately, they have a good chance of challenging for the title.
Man United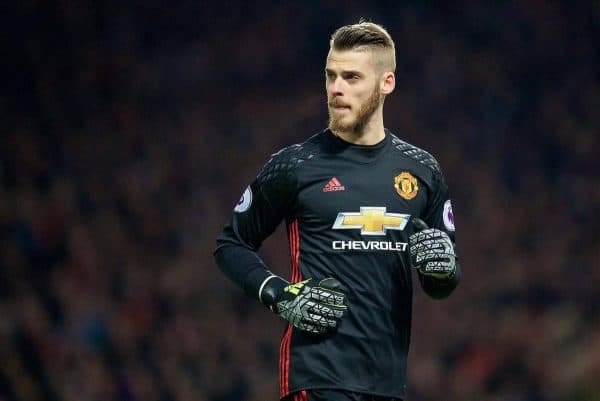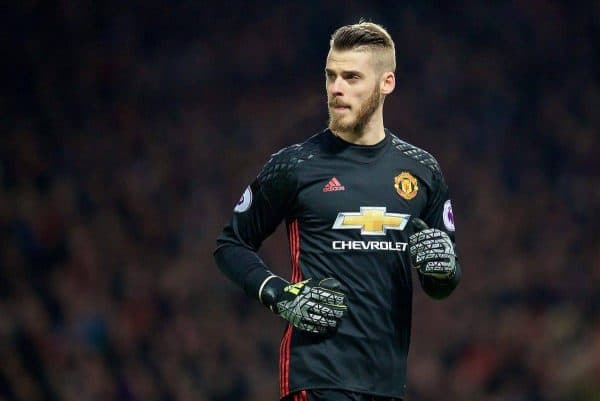 Players IN: Romelu Lukaku, Nemanja Matic, Victor Lindelof
Players OUT: Adnan Januzaj, Wayne Rooney, Zlatan Ibrahimovic, Sam Johnstone (loan), Cameron Borthwick-Jackson (loan), Timothy Fosu-Mensah (loan)
Best XI: De Gea; Valencia, Bailly, Lindelof, Shaw; Matic, Herrera, Pogba; Mkhitaryan, Rashford, Lukaku
---
We spoke to United supporter Kadeem Simmonds to get his take on Liverpool and their most bitter rivals going into the new season.
How optimistic or pessimistic are you for the new season, and why?
I'm naturally a pessimistic person, so I head into this season with reservations about how the team will do.
Last season, there were plenty of games which we should have comfortably won but drew due to awful finishing and spectacular goalkeeping from the opposition.
Hopefully, Romelu Lukaku hits the ground running, and Nemanja Matic frees Paul Pogba and allows him to shine.
Pogba had a great season last year and his lack of goals and assists shouldn't distract people from his overall play; I expect him to easily double his goal-and-assist tally.
What are your aims for the season?
My aim is to be involved in a genuine title race—one that lasts until the last few weeks of the season and not until January.
That and another cup run, ending in lifting the FA Cup, and the quarter-finals of the Champions League, at worst.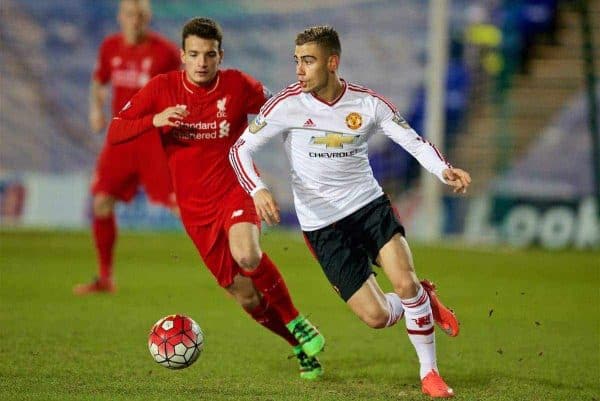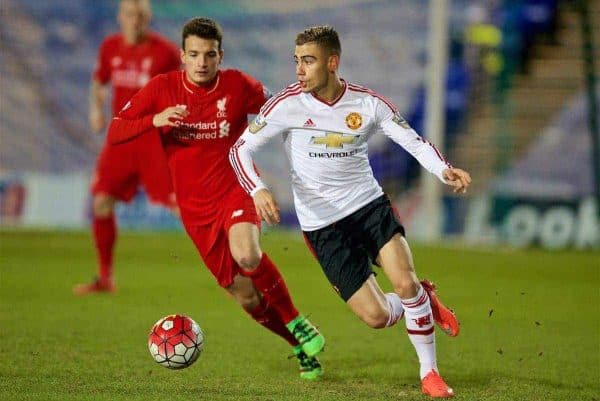 Anything else that's new for you this summer?
We have a few youngsters on the fringes of the first team who have shown this summer that they can do a job when called upon.
Axel Tuanzebe and Andreas Pereira should both see valuable minutes this season, especially the latter.
His technique on the ball, being able to use both feet, and the fact that he is a tough-tackler means he can slot into the midfield when the likes of Pogba or Ander Herrera needs a rest.
The addition of Matic shouldn't dampen his chances—they are two different players and will be asked to do different things.
Old Trafford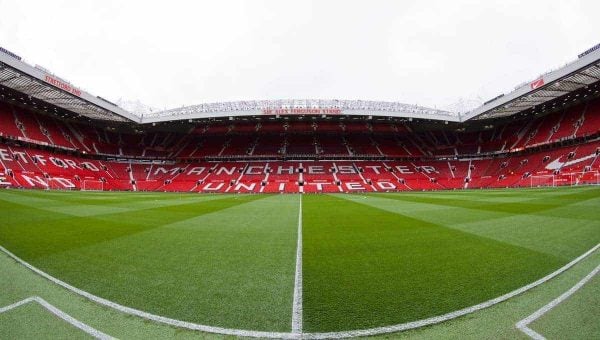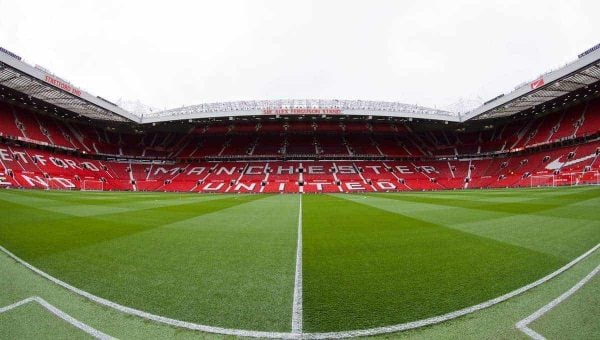 Capacity: 75,643
Away fans' pubs: Hotel Football
Liverpool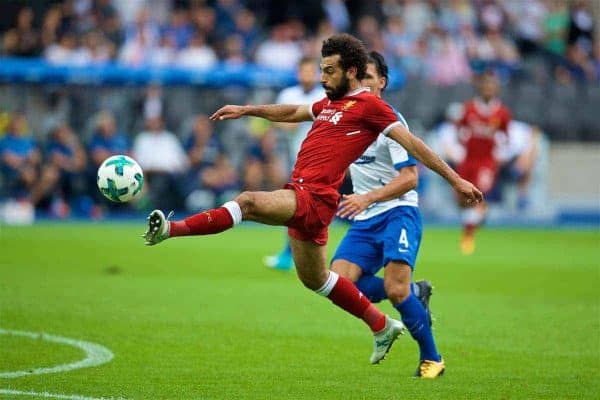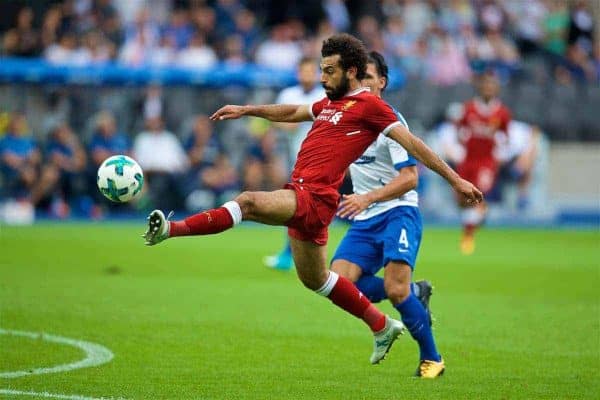 How do you rate Liverpool's chances heading into the season?
I rate Liverpool's chances of winning the title quite slim, but I see no reason why they can't finish in the top four again.
They have bought reasonably well, and should they keep hold of Philippe Coutinho, there is no reason why they shouldn't comfortably qualify for the Champions League again.
Are you ever envious of the football the Reds play compared to United, or is winning really all that matters?
I don't think United's general play is as bad as everyone makes out to be.
The football isn't as dreary as it was under David Moyes, and certainly not as boring as it was when Louis van Gaal was in charge.
It may not be as free-flowing or quick as what is played under Jurgen Klopp but Jose Mourinho can set up to be quite gung-ho.
We won't see it in the bigger games, which is always a shame, but United fans will take the three points 99 percent of the time.
Predictions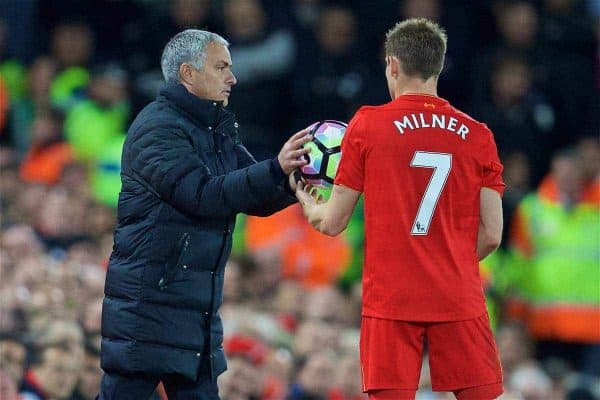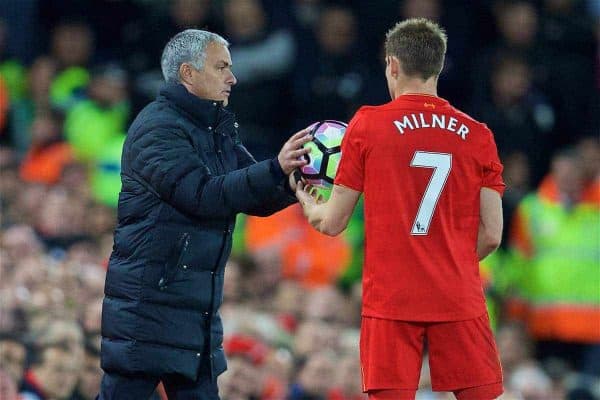 TIA's Man United Predicted Finish: Fourth
Where Kadeem says Man United will finish: Second, behind Man City.
Where Kadeem says Liverpool will finish: Fourth, beating Arsenal and Tottenham to the final Champions League place.