Jurgen Klopp believes the progress Liverpool have made since his arrival as manager in 2015 makes them a difficult proposition to leave this summer.
The Reds have kept the majority of last season's squad together so far, with only Lucas Leiva leaving of Klopp's regular senior options.
But with Philippe Coutinho agitating for a move to Barcelona, there remains the threat of the German losing one of his key players in the final two weeks of the transfer window.
However, speaking to reporters ahead of Saturday's clash with Crystal Palace, Klopp insisted Liverpool is the right "project" for his current group.
"Can you imagine for a minute I am not a little bit interested about the problems or not of Barcelona?" he said.
"I will never talk about something I spoke about with a player, but you can imagine, in general, I think for each player Liverpool is a very good club, a very good team in the moment.
"We have a good age of the group. We have very young boys, experience—it's a good mix and we are on our way.
"I think we got rid of the expectations of 20 years ago and created our own expectations for all the people. They expect a lot from us because of what we did last season.
"I am fine with the situation and I am very positive about the project of Liverpool.
"I don't see a lot of reasons for each player to leave the club at the moment and that's just in general."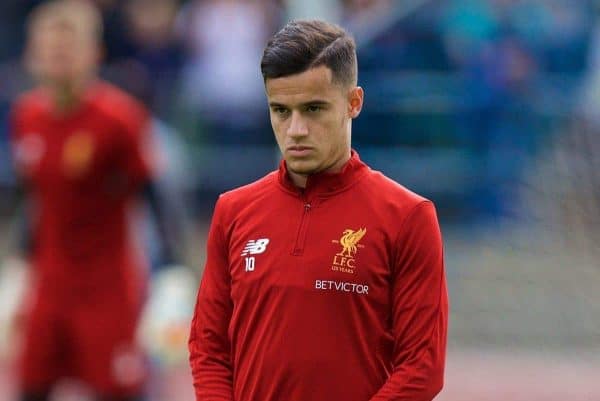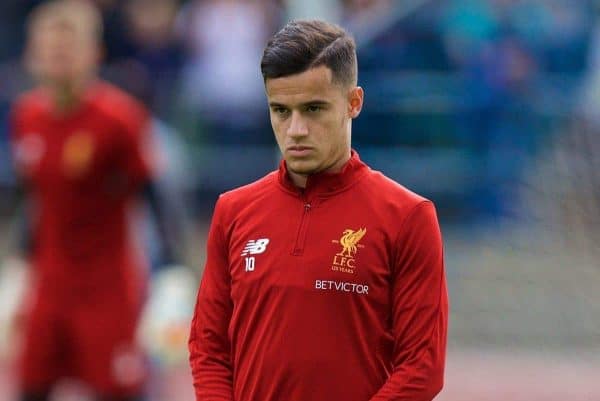 Coutinho has been well placed to experience the development on Merseyside since Klopp's appointment, having joined at the beginning of 2013 under Brendan Rodgers.
The Reds have gone from title challengers to the margins of the top six and back since his move from Inter Milan, and his progress has been central to the club's resurgence under Klopp.
Klopp's sentiment is certainly admirable, and Liverpool have clearly made great strides over the past two seasons.
But given his elite status, Coutinho is close to exceeding the level his side are currently operating at, and his desire to leave for Barcelona is reasonable.
However, with Klopp adamant the Brazilian won't be sold this summer, the upcoming campaign could be a pivotal one.
It is a long shot, but success could convince Coutinho his long-term future lies on Merseyside.