Liverpool legend Jamie Carragher believes the addition of summer target Virgil van Dijk won't be an immediate solution to the club's defensive issues.
Van Dijk is the Reds' priority target in the final weeks of the transfer window, with the Southampton centre-back having handed in a transfer request this week.
And with Jurgen Klopp's side continuing to showcase their ineptitude in defending set-pieces as they opened the 2017/18 campaign with a 3-3 draw at Watford, the need to sign the Dutchman was underlined.
But speaking after the stalemate at Vicarage Road, Carragher argued that while Van Dijk is an improvement on Joel Matip and Dejan Lovren, he won't change Klopp's fragile setup.
"Van Dijk is better, that's why they're going to spend £50 or £60 million on him," he said.
"But I don't care how good a centre-back, getting exposed on counter-attacks, you've got to cover the full width of the pitch, it's almost impossible. What defenders can do it?
"He will help, but on set-pieces it's not about the defence. Everyone has got their own individual job.
"The way Liverpool set up, set-piece-wise, they're always going to concede goals.
"I don't care what defenders they go and buy, how much they're going to cost, it won't make a difference.
"He wouldn't be in Firmino's position [for the corner], he would have been in Lovren's or Matip's because they'd have been coming out of the team.
"Hopefully he'd make a difference on set-pieces, he's a bit taller, but if he was playing today instead or Lovren of Matip, he'd have been in their position."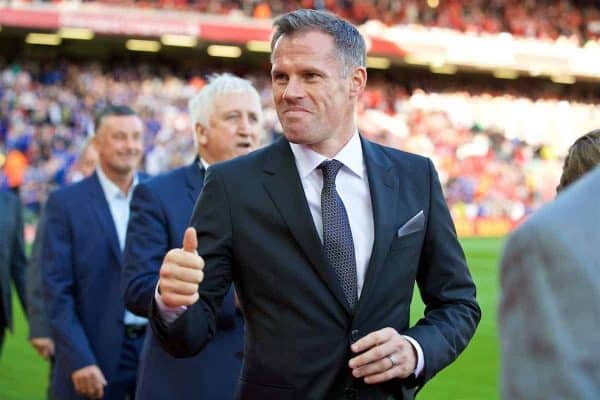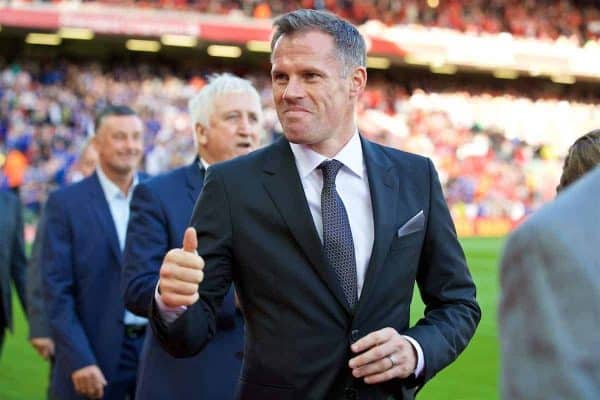 Alongside the 39-year-old in the Sky Sports studio on Saturday, Jamie Redknapp attested that the arrival of a leader like Van Dijk would give Liverpool dominance in set-piece situations.
But Carragher continued to argue that the Reds' system would still undermine their defensive personnel.
"One man isn't going to improve [set-piece defending], that has got to come down to the manager," he added.
"Whether it's zonal marking, the players he puts in certain positions, the positions of the full-backs in general play are far too high and wide for me, which gets centre-backs exposed.
"I don't care who is at centre-back, you can't do that much to stop those goals. They're awful defensively, one man won't change that.
"If you want to challenge for the Premier League, or win the Premier League, you've got to be conceding less than a goal a game: 30, 35 goals.
"So Liverpool have got to take 15 goals away that they concede year in, year out.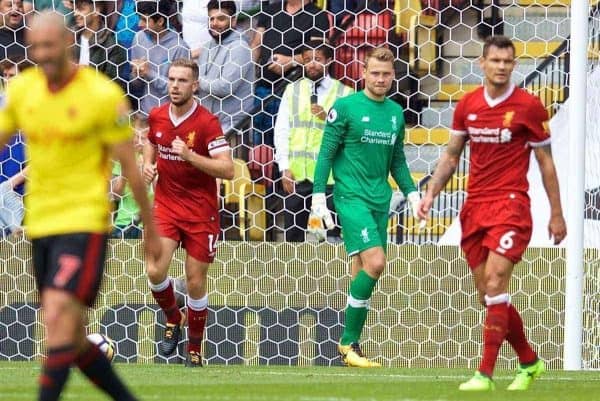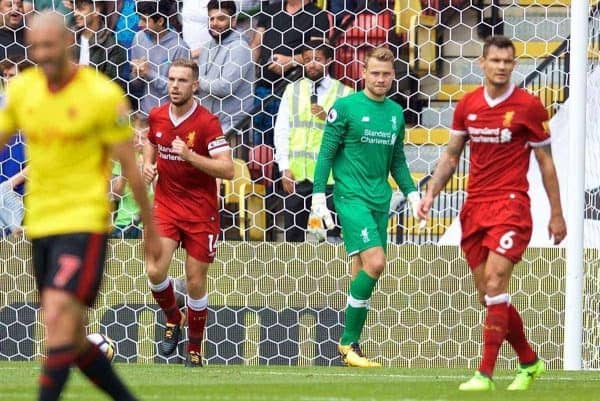 "It's the setup of the manager, he's been here now 18 months: set-pieces are the worst in the league, conceded the most goals of the top six, there's still no change.
"We're still seeing the same things year in, year out, and it went back to Brendan Rodgers as well.
"It's not rocket science how Liverpool concede goals: set-pieces and counter-attacks."
Saturday's draw certainly proved that, for all of Liverpool's quality going forward, they are still weak at the back, and despite Carragher's pleas, signing Van Dijk is of paramount importance.
But the former Reds centre-back is correct in suggesting that Klopp needs to address flaws in his setup, as they are only fated to remain regardless.