Liverpool captain Jordan Henderson is looking forward to playing alongside Naby Keita when he joins from RB Leipzig next year.
This summer's attempts to bring in the 22-year-old immediately have faltered, but a deal has been struck to bring the Guinea international to Anfield from July 1, 2018.
Reports in Germany and England suggest Liverpool will pay a premium on top of the £48million buy-out clause that comes into effect next year – big money for a player Henderson is excited to be linking up with.
"If you play for top teams you are going to sign good players," the Reds skipper said of the increased midfield competition.
"I have seen Naby play quite a few times and he looks a top, top player.
"There have been a lot of transfer rumours over the summer and thankfully we ended up doing the business.
"Okay, he comes next year, but I am sure the club are delighted to get him because he will be a real addition to the squad and will hopefully help us over the next few years."
Henderson's main focus now is England's World Cup qualifiers against Malta and Slovakia, but the Liverpool captain cannot help but be buoyed by Sunday's 4-0 thrashing of Arsenal.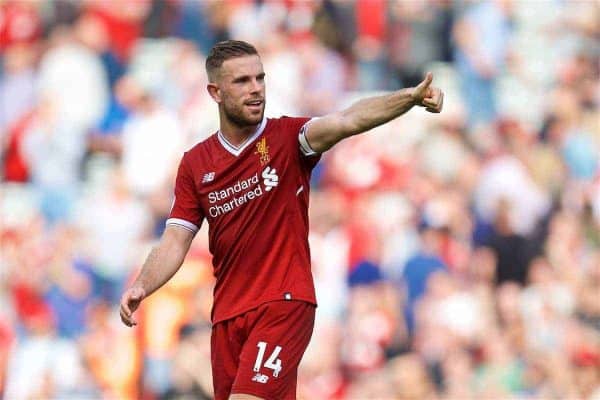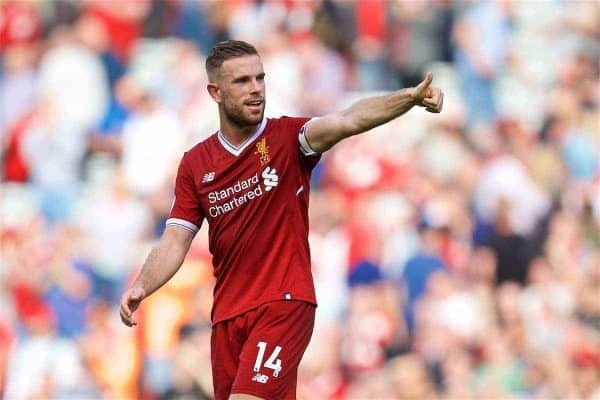 "Arsenal are still a very good team with very good players," the midfielder said, looking back on a chastening day for Arsene Wenger and his players.
"I know they'll get a lot of criticism, especially after our game, but at the same time we were very good. When we play like that, with that intensity, it's hard for any team to come and perform really.
"A lot of credit has got to go to the lads at Liverpool for the way that we played and the intensity that we played at. Anyone coming to Anfield that day would have struggled."
Liverpool sit second in the Premier League after three matches and, while there remain areas of the team to tweak, Jurgen Klopp's side have shown promise.
Things are also looking up for Henderson having overcome the injury issues that saw him endure a "very difficult" end to the 2016-17 season.
Missing matches coupled with uncertainty over when he could return from a nagging foot complaint proved tough to deal with, but the hard yards appear to have paid off.
"Obviously I had to do a lot of work over the summer. I had a good pre-season, so I am feeling very good at the minute," Henderson said.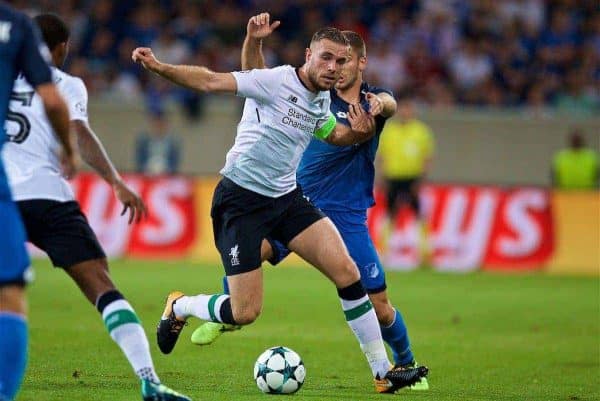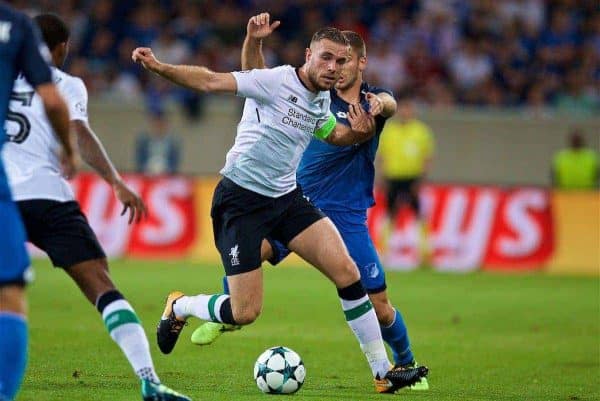 "Hopefully I can just continue that for England over the next couple of games.
"For the majority of the time I was at Melwood (Liverpool's training ground), and then I got to go away for a week in Portugal, but I still trained while I was there.
"The physio came with us and stuff – I just wanted to make sure I was doing everything so when I came back for pre-season I was fine and thankfully I was.
"All that work paid off because I feel really good.
"He comes and makes sure I am doing the right things, he treats us and stuff, just so I can get a little break in the summer because it's going to be a long season.
"When we go on the beach, he comes with us sometimes, if he wants to. I'll get him an ice cream."