Jurgen Klopp believes Liverpool's owners will stand firm and refuse to sell Philippe Coutinho to Barcelona but admits any decision is not his to make.
The Reds are battling to keep Coutinho after rejecting a transfer request from the winger on Friday.
Press Association Sport understands Coutinho, who missed the 3-3 Premier League draw with Watford on Saturday because of a back problem, told the club of his desire to leave via email. The request was turned down.
The 25-year-old sent the email only hours after Liverpool's owners Fenway Sports Group (FSG) issued a statement saying the Brazil international would not be sold during the current transfer window.
Coutinho has been targeted by Barcelona, whose bid of around £90 million was rejected by Liverpool on Wednesday.
Even after receiving Coutinho's request, Klopp does not think FSG will alter their stance.
Asked if the transfer request changed anything, Liverpool's German manager said: "You have to ask the club. I didn't see the club today—those people. You have to ask them.
"But I don't think so because I think it was pretty clear what the club, FSG, said about it."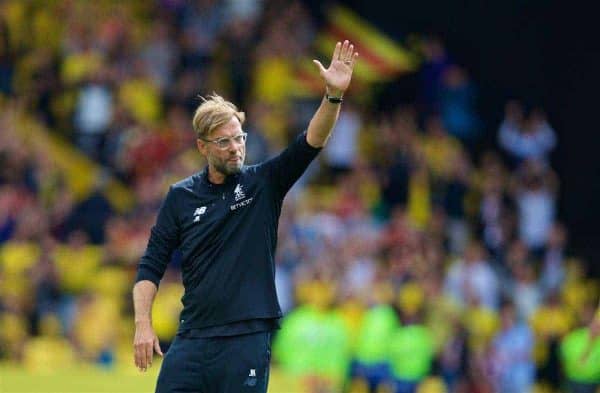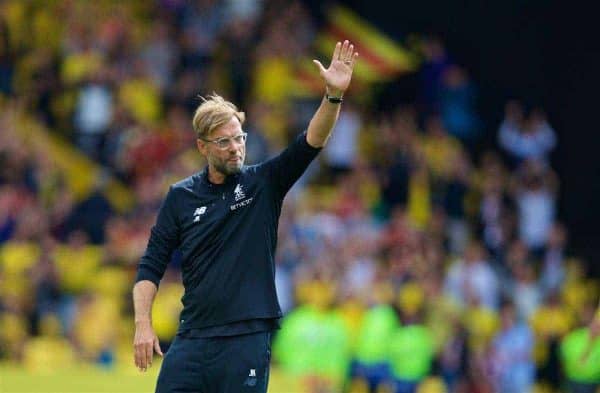 Klopp, whose side conceded a last-gasp equaliser at Vicarage Road, said the decision was one for FSG and he would have to accept either outcome.
"I can say something that is maybe a more important thing," Klopp added.
"As a manager of a football club I have bosses, and if bosses decide, for example, just in general, to sell a player or we don't sell him, then I have to accept it.
"If they don't sell him, then I'm not involved anymore. I'm responsible for all players, not just one, two or three.
"I cannot say anything about it. The only thing is I work with the players I have—that is what I'm always doing."
Former Inter Milan player Coutinho, who joined Liverpool from the Serie A side for £8.5 million in 2013, signed a new five-year deal in January that did not include a buy-out clause.
He was Liverpool's leading scorer with 14 goals in all competitions last term, a season that saw Klopp's men secure a fourth-placed finish in the Premier League.