Liverpool kept their first clean sheet of the season having made a number of changes to their lineup which affected their tactics, but though some problems have been solved, many remain.
As a city, Liverpool leans more towards the left than any other in England. And when it comes to the whole of Britain, it's sandwiched between Glasgow at the top and third place Dundee in the league table of left wing politics.
So it's perhaps apt that the early signs of Liverpool FC's very own left-wing revolution were instigated by a Glasgow-born ex-Dundee United player.
Gone was the erratic extremism of Alberto Moreno and the staunch conservatism of James Milner — who always had right-leaning tendencies anyway — and in their place was a reliable, realistic left-sided option which both fans and team-mates were drawn to.
Andy Robertson had more touches (134) & made more key passes (3) than any other player vs Palace. 50% of #LFC's attacks came down the left. pic.twitter.com/tMNQfs624J

— James Nalton (@JDNalton) August 19, 2017
In the Premier League game against Crystal Palace, 50% of Liverpool's attacks came down the left side.
In the previous match at Hoffenheim in midweek the full-backs had enjoyed similar joy against an opposition back three, with Alberto Moreno and goalscorer Trent Alexander-Arnold touching the ball more than any of their team-mates. But against Palace the attack was drawn to debutant Andy Robertson, who created numerous chances down the left flank which should have seen the side 2-0 up by half time.
He was supported by James Milner, who played a role somewhere between that of a left-sided central midfielder and an inverted left back.
The vice-captain occasionally swapped with Georginio Wijnaldum, who would then replicate this role, but for the majority of the game Milner split his time between covering for Robertson, and only bombing forward when he was sure the cover wouldn't be needed in the next phase of play.
It was a noticeable change in Klopp's tactics from recent weeks, and the coaching staff had obviously noticed the lack of support Moreno had received in the first two games of the season.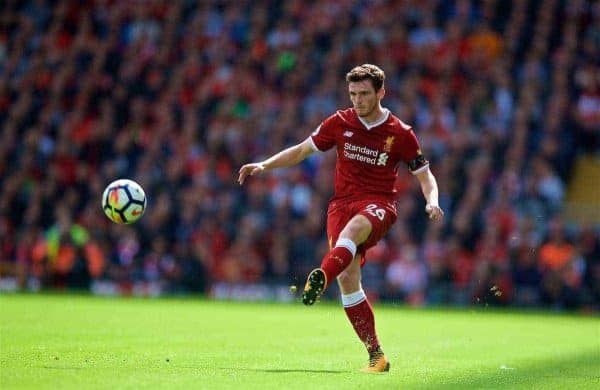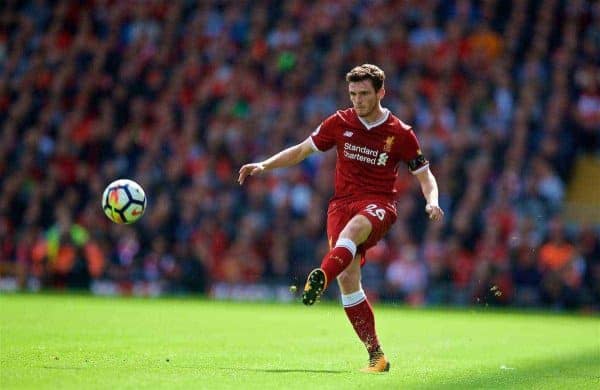 Robertson was the grateful beneficiary of the Moreno experiment. The Spaniard was outcast for much of last season to the point that Klopp even preferred Milner in an unfamiliar left back role.
But Moreno offers something which many players in the squad don't and a lot of his supposed failings are down to a lack of support from the midfielders inside him, rather than any lack of discipline on his part.
Milner's time at left back will have helped him cover for Robertson against Palace, and will also have given him a good understanding of when it was reasonably safe to leave his station and join the attack.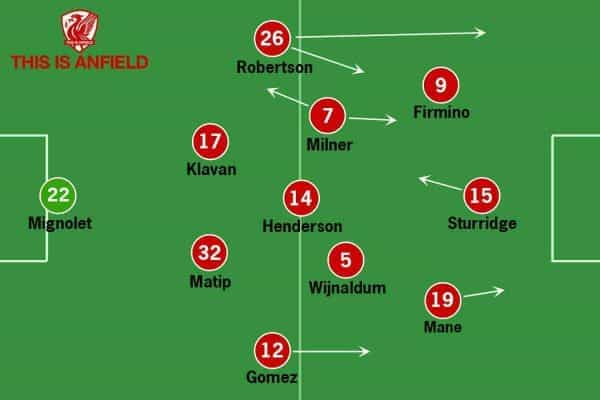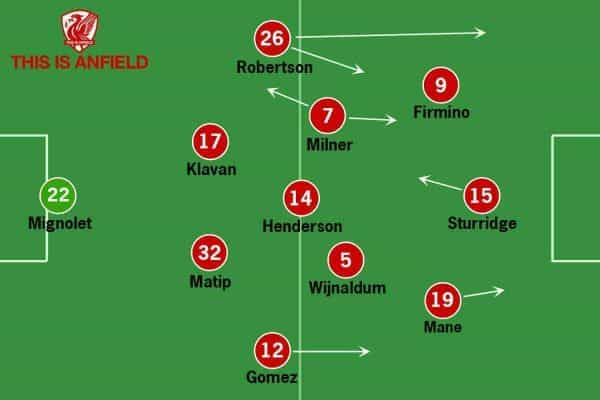 Robertson was equally disciplined in this area, and was more likely to hold his position if Milner had made his way up the pitch, only advancing if he believed the opposition had very little chance of breaking.
The Scotsman registered three key passes in the game, two of which should have led to goals.
Klopp spoke about numerous in-game situations in his post-match press conference, and said that the reason many of these crosses led to nothing was due to a lack of bodies in the box:
"In the first half we had good moments, crosses from especially Robbo on the left side, but no one in the box. Because pretty much all the offensive players — Daniel [Sturridge], Roberto [Firmino] — were involved in the preparing the cross."
This hints at a midfield problem. Attackers had to drop deep in order to create chances for themselves further down the line, but as a result they were trying to do two jobs and weren't on hand to complete their main task of scoring goals.
Missing midfield
The ineffectiveness of the midfield three forced Sturridge, and Firmino especially, into this dual role. Jordan Henderson and Georginio Wijnaldum have been devoid of creativity in midfield so far this season, and they only created one chance between them in the game against Palace.
While it's fair to say that their job is probably to set up the creation of a goal rather than make the assist itself, they weren't even doing this. Henderson's short passes to help his team keep the ball should lead to a pass accuracy which is regularly around 90% – but in the three games this season he's come in at 68%, 81%, and 77%.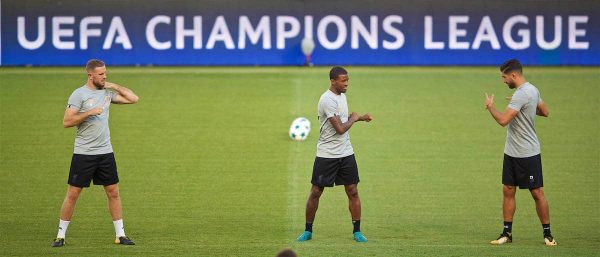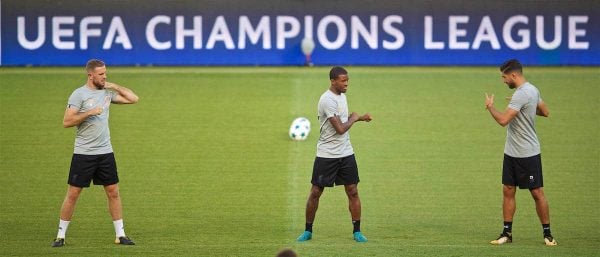 Wijnaldum, meanwhile, has been non-existent. Gone is the idea of him doing the dirty work, or the intelligent tactical work which no one notices, and in its place is a player who touches the ball less than any of his team-mates, and sometimes even less than the goalkeeper.
This could be forgiven if his work off the ball was good, but aside from a couple of shifts deputising for Milner in the left sided shuttling role, he was anonymous.
"Football playing [in the] first half could have been better," said Klopp after the Crystal Palace game, explaining:
"Offensive football is always about making the right decision in the right moment, so it's about timing.

"We didn't see the spaces in the first half often enough, but we could show the players at half time where the spaces are. It's one little pass, one switch; and the world is much nicer. We didn't do this often enough, we stuck in this area.

"We didn't play too often with these three players together [in midfield], so we had nobody in the box from this position. When there's no one in the box, you can't score."
Defence steps up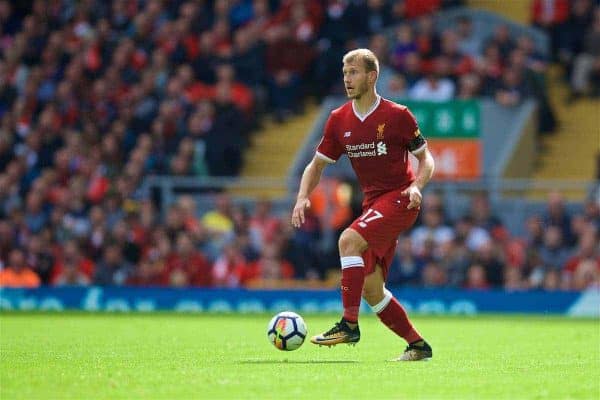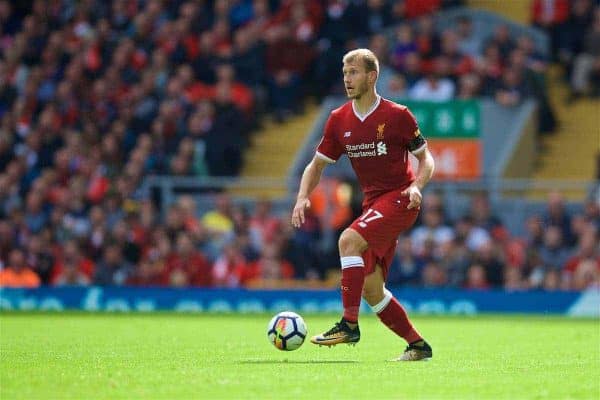 Klopp also spoke in relative detail about the difference between his defence here and the one which conceded three goals against Watford.
"One problem we had at Watford was that we were too early too deep," explained the German:
"If you know that the other team plays a long ball you have to stay as high as possible for as long as possible to create the space; on the one hand for your goalkeeper who can come out after a deflected ball or whatever, and to use the offside line."
He also praised a moment of counter-pressing from Dominic Solanke which led to the goal:
"[It] was not the best one-two between Robbo and Sadio, but Dom stayed awake and put the foot in, so it was counter-pressing, and Sadio was alone and could score the goal. Well deserved. Not perfect, but well deserved."
And with that last line, he summed up Liverpool's display. The parts which aren't perfect need attention before it's too late.
Either Philippe Coutinho drops into midfield and solves the problem, or he leaves to Barcelona and the club dip into the transfer market to solve it.
The third scenario of selling Coutinho and not dipping into the market would be a serious risk to take — bordering on negligent, especially given the tactical deficiencies in the centre of the park so far.
But one problem looks to be on the way to being solved. Liverpool's left wing is back in good hands, all it needs to do now is make sure it remains in Europe.