The media criticised Liverpool's defensive performance as the Reds kicked off the season with an erratic display in a frenetic 3-3 draw at Watford.
The new Premier League campaign has started in crazy fashion, and Jurgen Klopp's side well and truly played their part in their opening clash.
It may be a new season but the same old problems proved Liverpool's undoing, with dire set-piece defending allowing Watford to take the lead and then earn a point in injury time.
More positively, the Reds picked up from where they left off in attack, with the electric trio of Sadio Mane, Roberto Firmino and Mo Salah all finding the net—which bodes nicely for the season ahead.
However, to throw away the lead so late and so carelessly was a real disappointment, and there's certainly much for Klopp to improve both on and, most crucially, off the pitch.
Here's all the key angles from the post-match reports on events at Vicarage Road.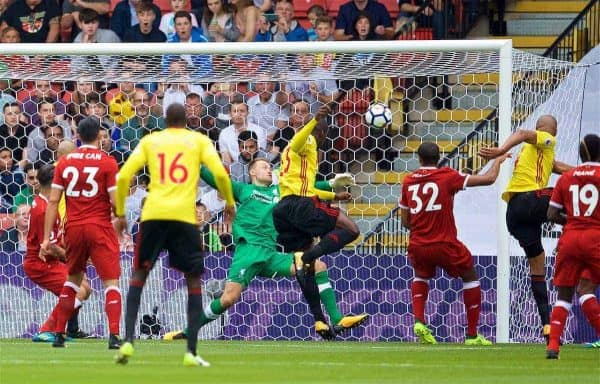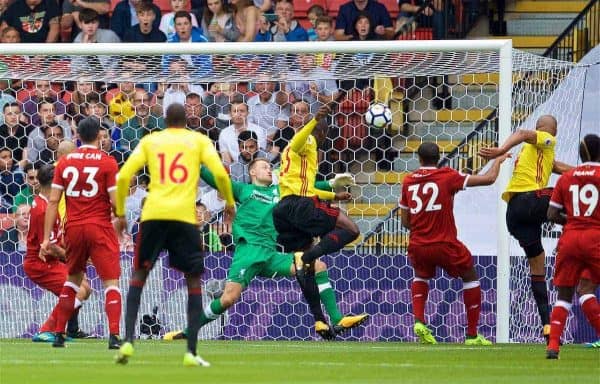 The watching media were somewhat flabbergasted that Liverpool started a new season plagued by the same issues—and were critical of Klopp and the team for failing to address any weaknesses.
Summing up events, the Liverpool Echo's Ian Doyle assessed how nothing has changed from last season:
"Liverpool of 2017/18 are very much the same as Liverpool of 2016/17, the strengths remain strong, the weakness as apparent and at times horribly exposed as ever."
For Goal, Melissa Reddy labelled it "inexplicable" that Liverpool can score three times and still not win:
"An exhilarating attack being undone by brain farts at the back is a familiar theme for the Reds, who can inexplicably beat the opposition goalkeeper thrice and still not be guaranteed of maximum points."
The Independent's Evan Bartlett evaluated Liverpool's back four as one not fit for a title push:
"While the Reds got themselves back into it through Mane after half an hour, it then became clear once again that this Liverpool backline is far from one worthy of challenging for the Premier League title."
The Echo's James Pearce believes the persisting frailties come down to personnel rather than Klopp's system:
"And the problems run much deeper than merely pointing a finger at Jurgen Klopp's zonal marking.

[…]

"It's about personnel. It was last season and it's no surprise that the same mistakes are still being made because Liverpool still haven't strengthened in the areas where fans craved reinforcements the most."
Pearce also assessed how a lack of lack of quality—and not just concentration as Klopp insists—is the problem:
"Klopp was adamant this summer that a lack of concentration rather than a lack of quality was to blame for the Reds' damaging habit of leaking so many soft goals, but that faith is misplaced."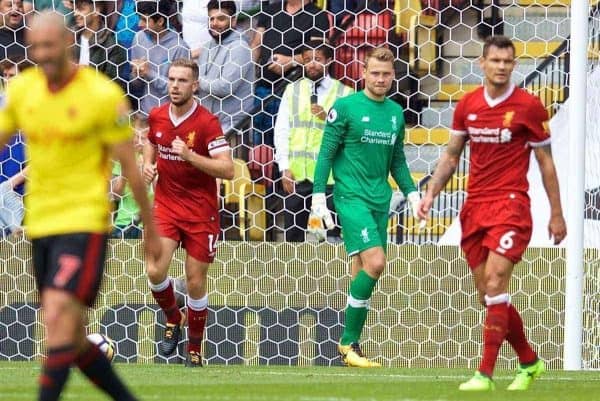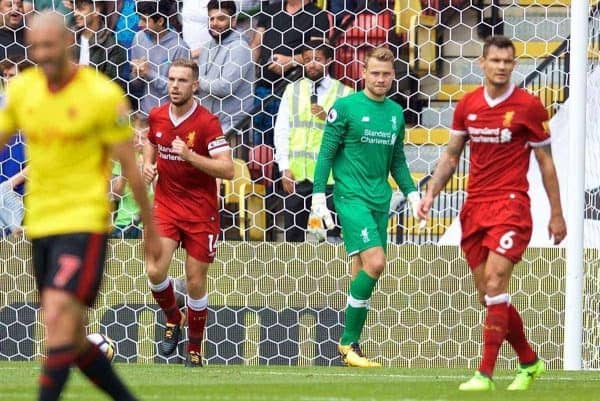 The Mirror's Jack Rathborn criticised Klopp for failing to coach any improvement:
"Jurgen Klopp continues to overlook his side's most glaring issue: they cannot defend and while Virgil van Dijk would help, it's an issue best solved by coaching, which appears to be beyond the German.

[…]

"It's an area that needs addressing urgently and while help can be acquired in the market, Klopp must dedicate more time to it on the training ground if the Reds are to make top four again."
Even more unimpressed with Klopp's work was the Express' Peter Oakes, who feels Liverpool have actually regressed defensively under the German:
"This was the German boss's 100th game in charge of Liverpool and, if anything, defensively things have gone backwards."
The Guardian's Stuart James thought Liverpool felt the absence of a dominant centre-back more than absent talisman Philippe Coutinho:
"Two points slipped through Liverpool's fingers in the process on an afternoon when Klopp's team missed a commanding figure in central defence much more than their absent Brazilian playmaker."
Meanwhile, This Is Anfield's Karl Matchett was critical of Klopp's substitutions which invited trouble:
"Like-for-like is fair enough, but altering the entire right side—where Watford had attacked most of the game—was questionable, in particular a seemingly pointless switch at right-back in injury time.

"Giving Gomez no time to adapt to the pace of the game when trying to repel attacks late on can't be viewed as wise and there was no real sense of the subs making Liverpool more solid, more difficult to break down, more in control."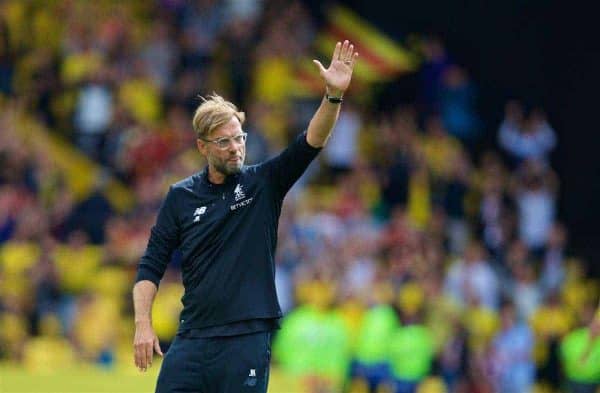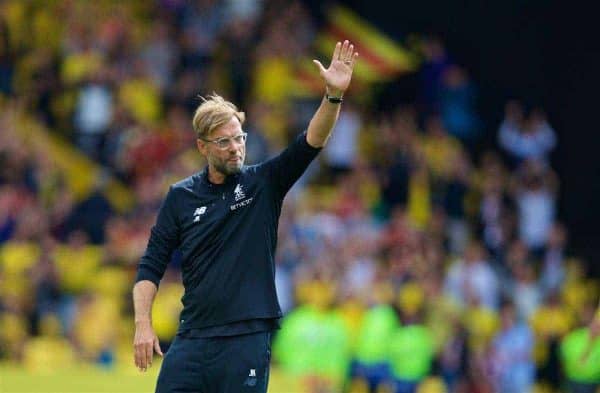 Reporters thought the performance showed Klopp desperately needs to bolster his squad before the transfer deadline—with some believing the success of the season hinges on the German's activity.
ESPN's Glenn Price noted how the squad is still light of bodies and quality:
"If Liverpool do manage to overcome Julian Nagelsmann's [Hoffenheim], their season will require a well-stocked squad, which they hoped to solve over the summer.

"They still look short and whether Klopp has the ability to make wholesale changes and introduce fresh legs for midweek remains to be seen."
Pearce believes Liverpool are "asking for trouble" if defensive signings aren't made:
"Liverpool are crying out for a dominant centre-back. They must either make Southampton an offer they can't refuse for Virgil van Dijk or spend that £60 million elsewhere because maintaining the status quo is asking for trouble."
Price thinks Klopp now seriously has to consider moving onto backup options after failing to secure first-choice targets:
"Klopp has stressed how he is only after first-choice targets, but a Plan B or C would certainly help Liverpool at the moment."
However, the Mail's Matt Barlow believes not even signing No. 1 defensive target Virgil van Dijk will solve the issues:
"Indeed, no matter how hard they fight to prise Virgil van Dijk from Southampton, it is hard to see how one more centre-half might cure all the ills."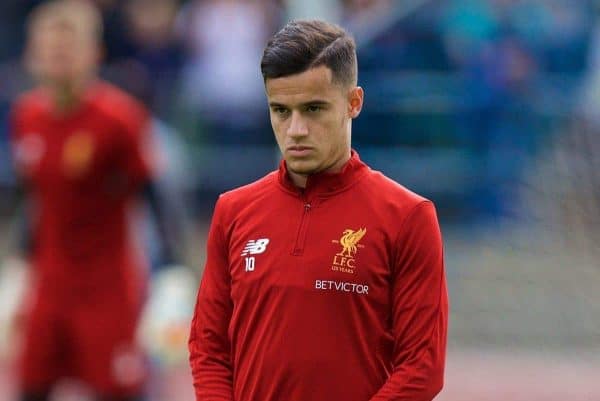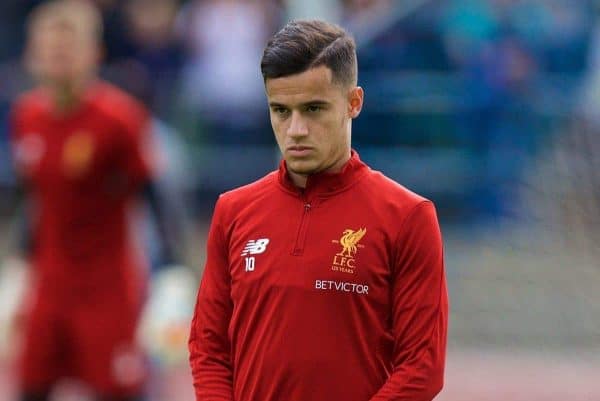 Assessing potential transfer activity, Reddy thinks reinforcements are needed in defence and midfield, while Coutinho must also be kept:
"[Defence] is an area Liverpool must fortify, while also adding to midfield and sticking to their 'definitive stance' that Coutinho will remain at Anfield when the window closes."
Oppositely, the Mirror's Mike Walters believes the Reds should cash in on Coutinho and reinvest the money in the squad:
"On this evidence, they would be better served granting Coutinho his asylum at the Camp Nou, banking £100m-plus and investing in some backbone."
Reddy also feels even if Coutinho stays Liverpool won't be title contenders until defensive improvement arrives:
"In truth, though, with or without his stardust, the Merseysiders cannot consider themselves serious contenders if they do not sharpen up defensively."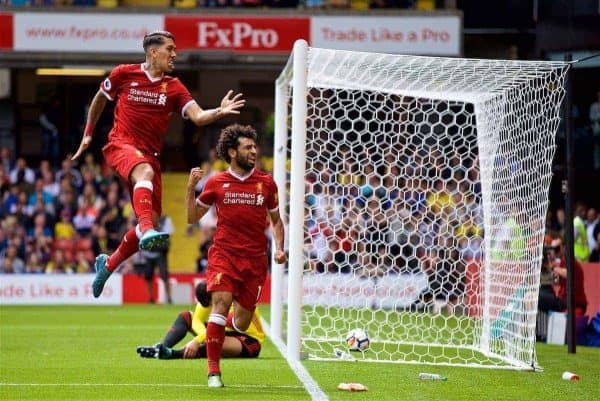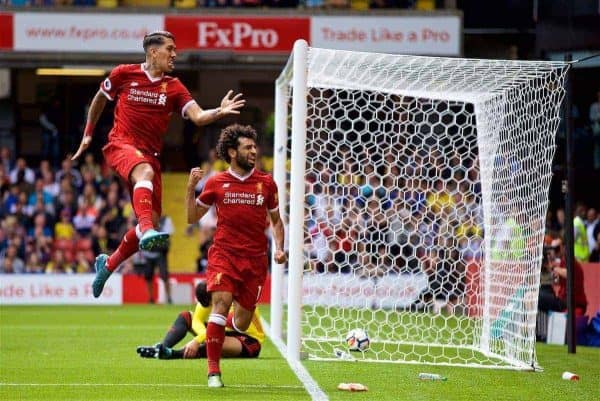 On a day which produced a mixed bag of individual performances, the media offered thoughts on the winners and losers at Vicarage Road.
Kelly assessed debutant Salah as his Man of the Match:
"Fine debut from the Egyptian, even if he may be disappointed after only scoring one goal. A constant thorn in Watford's side during an impressive second half, preseason expectations were met on day one."
Rathborn praised Mane's performance, and believes the Senegalese can be Liverpool's 20-goal-a-season man:
"Romelu Lukaku and Harry Kane may prove too prolific, but Mane, even from a wide berth, can emerge as a prolific goalscorer and reach 20 goals after a decent return of 13 in his debut season."
With plenty of attention on the returning Alberto Moreno, Doyle felt the Spaniard turned in a "mature" performance:
"This, though, was a more mature display from a player who you'd hope has realised he's long been drinking in the last-chance saloon."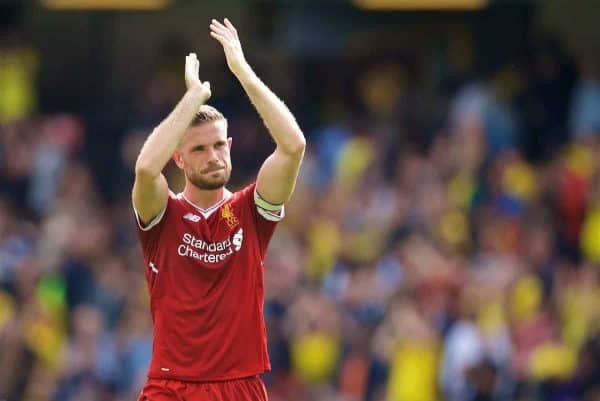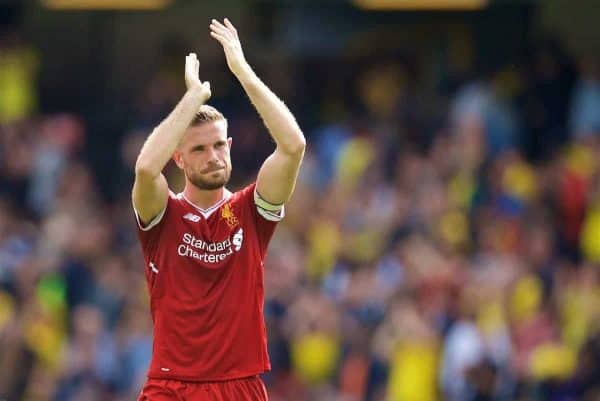 Meanwhile, This is Anfield's James Nalton was disappointed by Jordan Henderson's performance, assessing that the captain failed to provide control protecting the defence:
"Unable to dictate in front of the back four, and he was quietly culpable for the second goal prior to the defensive mixup behind him.

"A pass success rate of 77 percent is too low for a player who is supposed to control the game. Didn't lead the team as captain, and couldn't help his charges see the game out in the final minutes."
Finally, the Mirror's Aaron Flanagan felt both Joel Matip and Dejan Lovren's performances illustrated why a new centre-back is needed:
"The two centre-backs put in a performance that will only reinforce Jurgen Klopp's desire to sign a new centre-back.

[…]

"There was no leadership from set pieces and the positioning was all over the place as Watford broke clear and got their second, with defenders quite literally falling over one another."