Pre-season is always an opportunity for fringe players to impress or youth to emerge in the first-team plans. Which Liverpool players' stock has risen this pre-season and whose has gone down?
Jurgen Klopp has rotated his squad this summer, ensuring every fit and available player gets a fair amount of minutes in preparation for the new campaign.
Now that competitive action is upon us, Klopp has to pick his strongest side once more with regularity—but that might have changed in his mind over the last few weeks, given certain performances.
Here we identify which players have strengthened their case considerably for game time… and which still leave something to be desired if they want to be first-choice in their respective positions.
Up: Dominic Solanke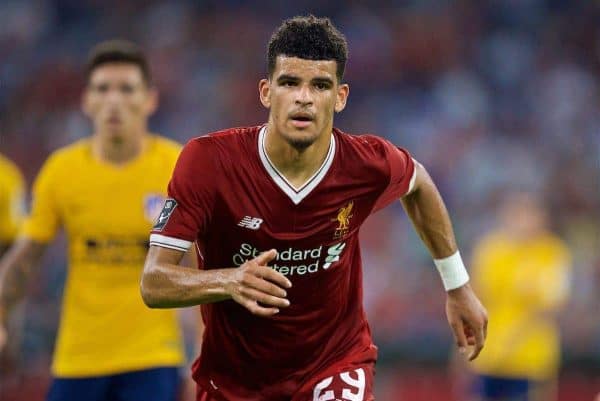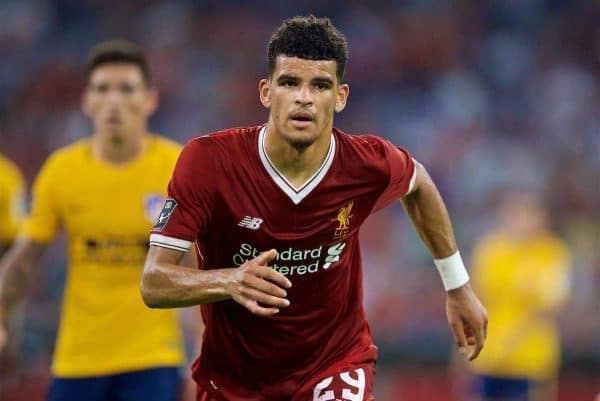 The summer arrival from Chelsea didn't cause too much excitement initially among the fanbase, but a strong showing at the U20 World Cup with England and then a string of impressive displays have changed all that.
Suddenly, the out-of-contract signing of Solanke looks astute and potentially offering more immediate returns than was expected.
Goals against Palace and Athletic, in particular, showcased his best traits, with fine movement between central defenders and different types of equally unerring finishes.
He won't be in the XI anytime soon, but a bench role? Given Daniel Sturridge's injury issues and a lack of consistency elsewhere, it's extremely possible.
Down: Divock Origi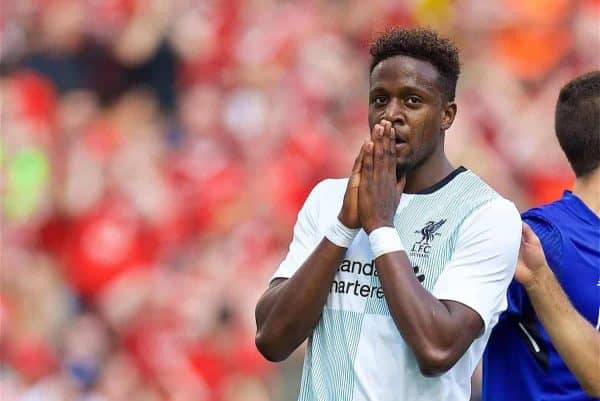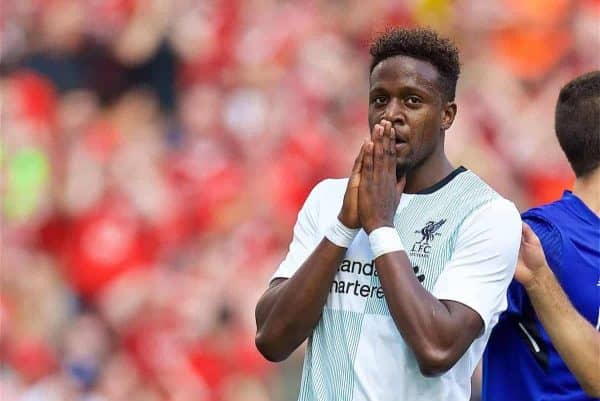 If Solanke has impressed, the same cannot be said for rival forward Origi.
The Belgian has struggled to impact, suffering an injury and missing a game or two, and when he did return against Athletic there was clearly a missing edge to his game, that sharpness which others have now gained over the course of pre-season.
Origi had a downturn in fortunes last season after finishing 15/16 strongly, and he badly needs to show what he's capable of when Klopp turns to him this year.
Clearly, he still needs another week or two, but there are no more friendlies: when his next chance comes, he'll have to take it, or others will be ready to leapfrog him in the order of preference.
Up: Alberto Moreno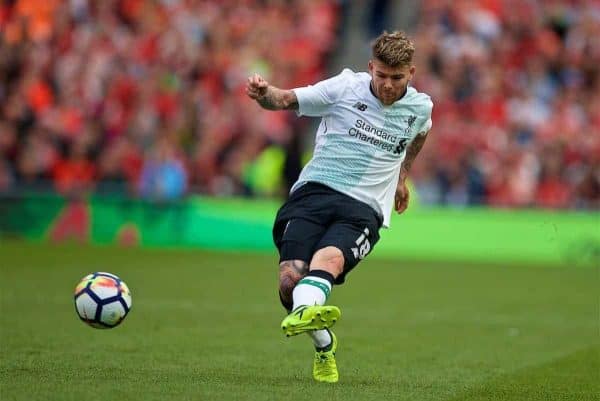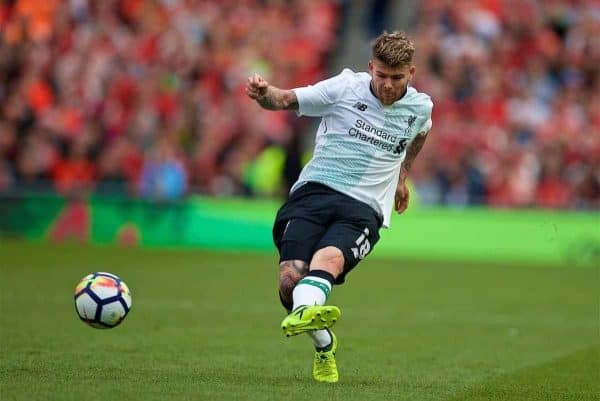 Arguably the first name on the "out the door" list for many fans at the start of pre-season, his Audi Cup showing against Bayern looks to have changed everything.
Klopp praised Moreno after that match and hinted that there could yet be a role for him if he continued those performances.
Moreno, in theory, has every technical and physical trait which could be required in a marauding left-back; his positional play, decision-making and concentration have instead been aspects which have let him down.
Consistency is key, but he's at least given himself a fighting chance of being involved even with a new left-back addition this summer.
Down: Adam Lallana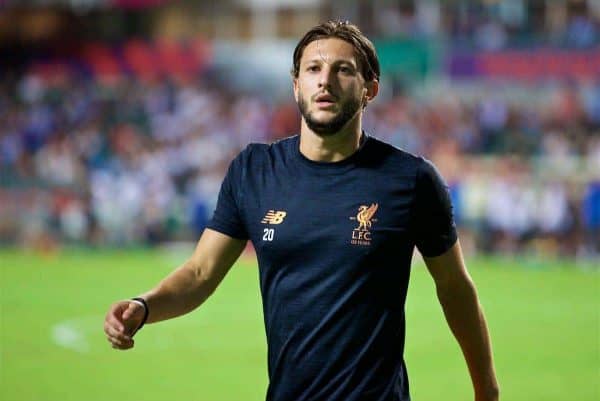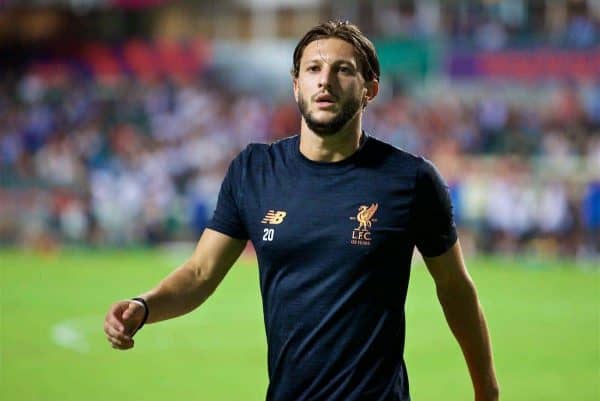 Lallana was playing reasonably well, if not a stand-out midfielder, during the course of pre-season—but that's now immaterial.
A long-term injury will sideline him until late autumn or early winter, potentially leaving Lallana to re-prove himself as a first XI pick for the manager once he returns.
For the fans, many wouldn't have him ahead of Gini Wijnaldum or Emre Can, let alone adding Coutinho into the equation, and if another midfielder is added before the window shuts it could be a long way back for the England midfielder.
One thing is for sure: the attack has moved on, in style and substance. It's the midfield trio or nothing for Lallana.
Up: Joe Gomez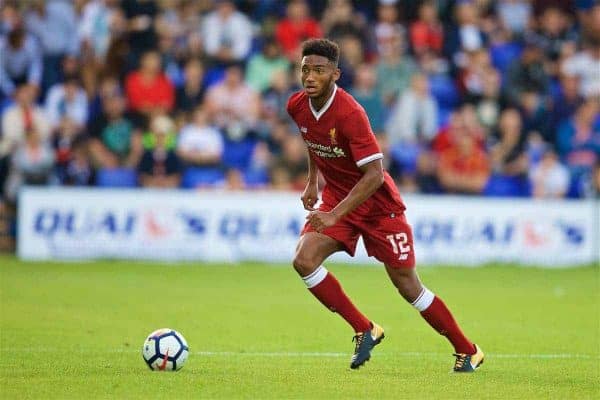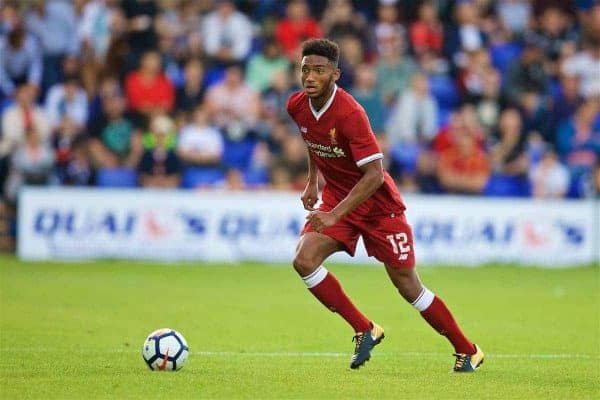 Another who seemed to be ready to depart, albeit on loan, is Joe Gomez—but in his case, versatility might well be working in his favour to remain involved at Anfield.
Gomez has played at both centre-back and right-back in pre-season and, while the former might be his preferred role and the one most see him in longer term, it's on the side of defence where he has excelled.
Given Nathaniel Clyne's injury, right-back is up for grabs at the start of the campaign and fans should turn their thoughts back to the final season under Brendan Rodgers, when Gomez was so confident, classy and consistent at left-back.
It's taken a while for him to regain fitness and form, but perhaps this is the chance he has needed.
Down: Jon Flanagan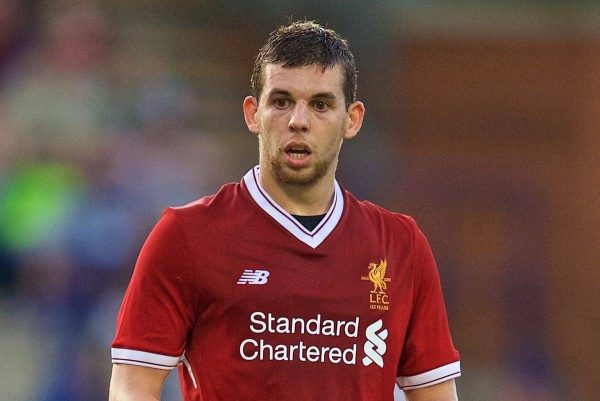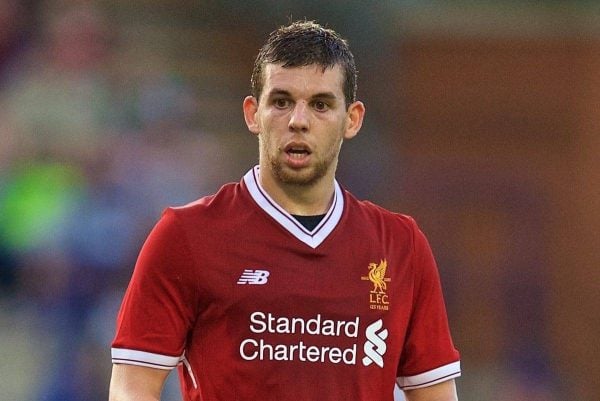 Even with Clyne injured, even with James Milner moved into midfield, even with new signing Andrew Robertson not yet a starter… Flanagan still barely receives game time at full-back.
Returned after a poor loan year at Burnley, the Academy graduate clearly needs a little more time to regain confidence and to match the rhythm of the team in general, but his minutes on the pitch are likely to be few and far between.
Trent Alexander-Arnold is ahead of him at right-back, Gomez is equally as versatile and, as above, even Moreno is making a comeback.
Up: Ryan Kent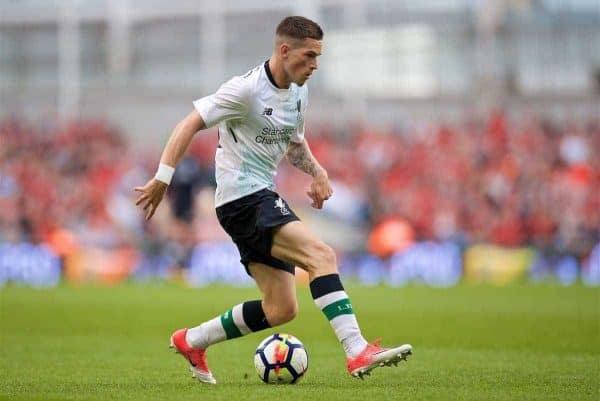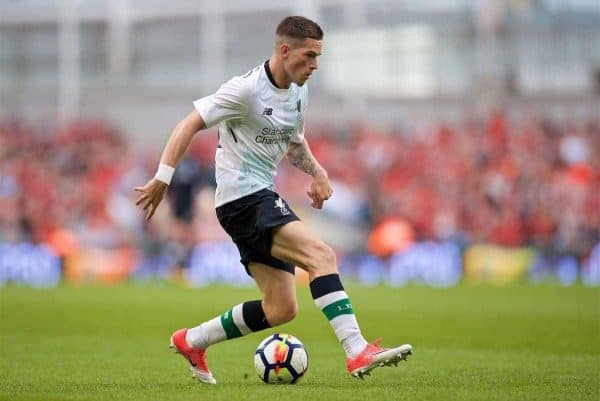 A standout in pre-season, flying winger Kent has shown his ability to impact in the final third even against strong, senior defenders.
Capable of going both inside and out, he has wreaked havoc at times with his acceleration and willingness to commit defenders.
Like Solanke, he won't be a starter anytime soon, but Liverpool currently lack a little depth in the wide areas, especially if Philippe Coutinho is to remain utilised as a No. 8 rather than an inside left forward.
Kent could be the impact sub at times that Klopp needs to look toward, and even if he does head out on loan, he has already ensured he won't be forgotten.
Down: Loris Karius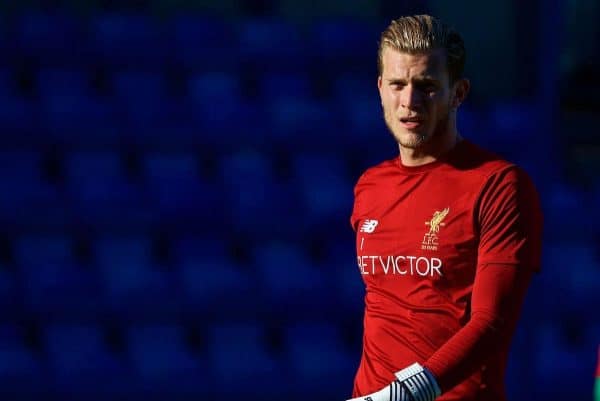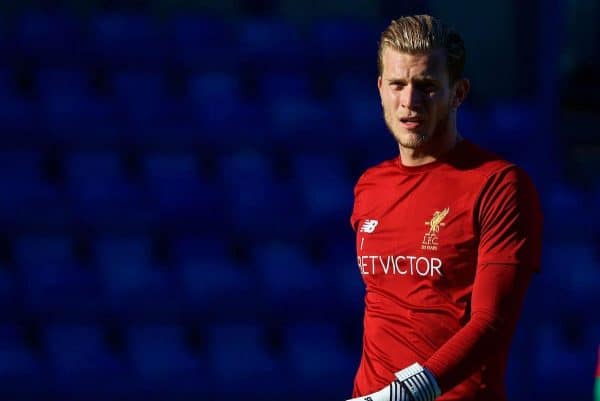 In fairness to Loris Karius, he hasn't done much wrong in the limited game time he saw over pre-season, but two factors go against him: Danny Ward was just as good, adding to the competition, and he's still seen as error-prone.
One single instance of the ball rolling under his foot against Bayern is all it took, when Simon Mignolet and Ward didn't make an error between them.
Competition for the No. 1 jersey is stronger at Anfield now than at any time in the Premier League era, and it's hard to see any justification at this exact moment for Karius to be bumped up to starter.
Up: Mohamed Salah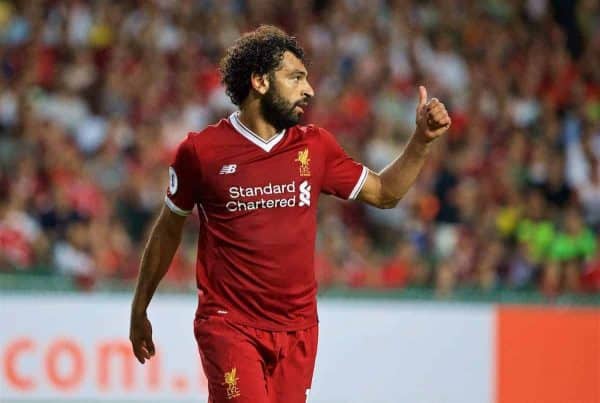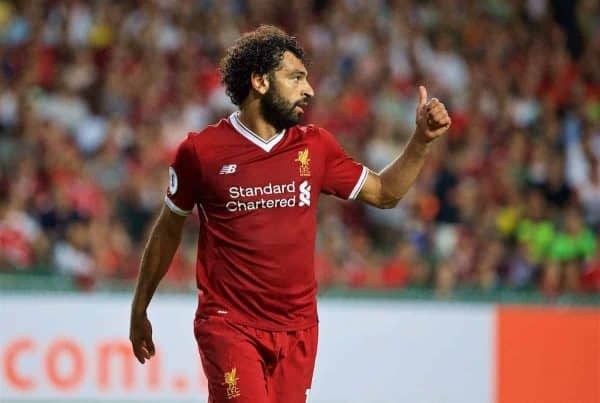 One of the biggest plus points over pre-season was how quickly and effectively Mohamed Salah integrated into the side and started to show his capabilities.
The new club record signing would have seen his stock rise as soon as he set foot on the pitch—that's how the fans tend to treat new expensive additions, with reverence and expectation—but he hasn't delayed in showing why Klopp wanted him.
Goals, pace, link-up play: productivity.
Salah already looks at home in a red shirt and even from a sky-high starting point, his stock has soared over summer.
Down: James Milner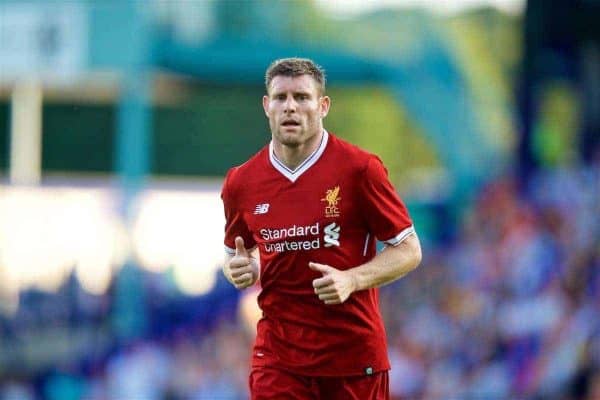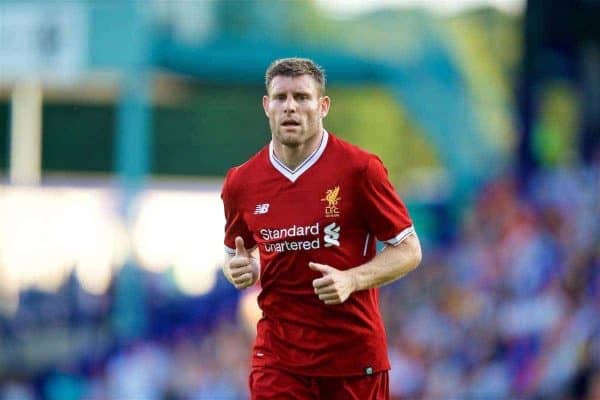 While Milner might be freed to move back into midfield, it's hard to see him now being a regular starter in the middle of the park.
The vice-captain is dependable and solid, full of work rate and tactically obedient, but his lack of agility and pace, dribbling or one-touch exchanges in the final third make him something of an odd man out.
He'll see game time, experience and trust will dictate that and rightly so, but his time as a guaranteed member of the XI looks over—though it's worth noting that's been said about him plenty of times before, and not just at Liverpool.