Liverpool battered Arsenal 4-0 at Anfield in a game which provided plenty of talking points as usual—all positive from the Reds' point of view.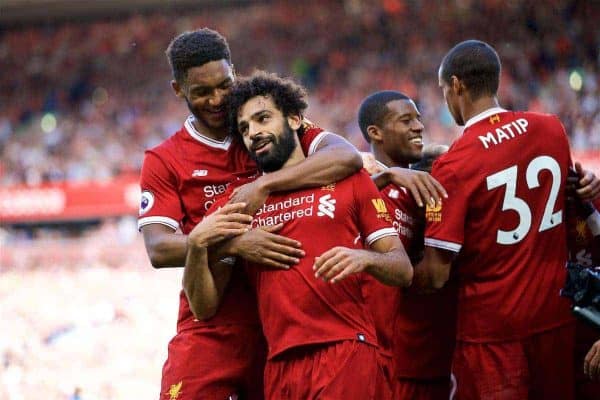 A rampant start from the Reds set the tone for the majority of the 90 minutes and the Gunners simply couldn't live with their high pressing, quick exchanges of passes and clinical finishing.
Roberto Firmino nodded in the first, Sadio Mane whipped in a deserved second before the break and Mohamed Salah wrapped up the points with a breakaway third.
Substitutions on both sides ensued to try and change the flow of the game but only one forward had the real desired impact: Daniel Sturridge, on to head in the fourth and give the Reds a big three points. Here are the biggest talking points from the destruction at Anfield.
Emre Can excellence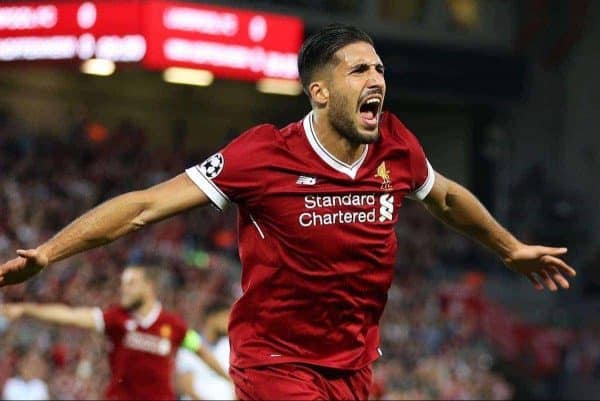 ADVERTISING
What to say about the dominant midfielder? Emre Can was excellent against Hoffenheim, but even another level above that performance against Arsenal.
Striding forward with his own blend of powerhouse tenacity and deft technique, Can waltzed through the Arsenal defence more than once to open up chances and keep the pressure on while the scores were still level.
He took on his man, he pressed high to win back the ball, his tracking back was conscientious and one second-half recovery ended in a great sliding tackle, roundly cheered by team-mates and fans alike.
Can received a massive ovation when subbed off late in the match, with the home crowd sending a vociferous reminder of his importance to the team and the need to sort his contract situation as soon as possible.
Anfield has been his domain, and his most of all, this week.
Wijnaldum's best performance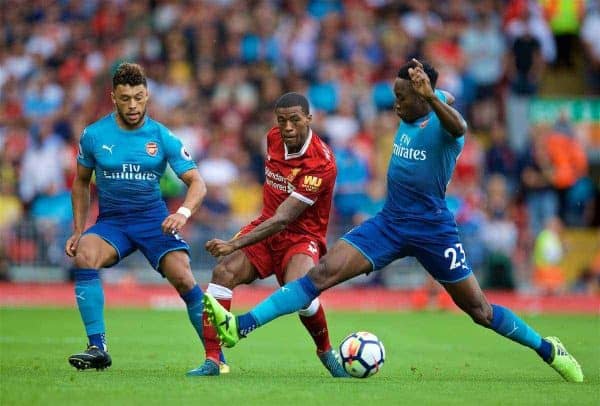 Liverpool's entire midfield was exceptional on the day—Jordan Henderson included, in both halves of the pitch—but after noting Gini Wijnaldum's dismal display against Crystal Palace, it's important to note his huge upturn in fortunes against the Gunners.
It was comfortably the Dutchman's best performance of 2017/18, rampaging on the front foot and aggressive out of possession.
ADVERTISING
Twice he drew cheers from the Anfield crowd for powerful, surging runs from middle to final thirds, one in particular showing neat footwork as well as upper-body strength to hold off multiple challenges from Arsenal shirts.
There were occasions in the second half when he made great runs to support the front three, not always spotted, drawing Arsenal's defence out of shape in the process.
Coming just days after the birth of his child, it's plausible and at least worth consideration that his early-season displays were of a lower standard due to the stress of the moment—so it's congratulations to Gini both on and off the pitch this week.
Full-back rewards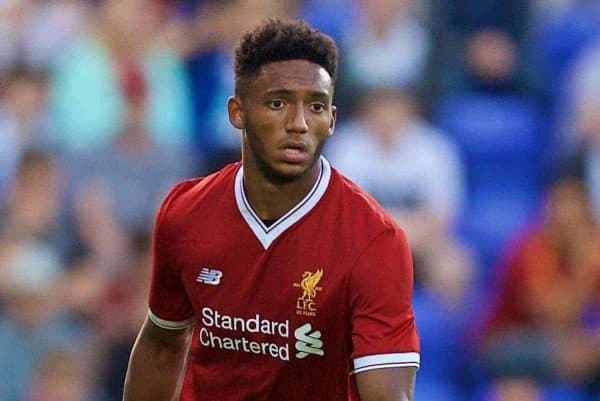 Earlier in the week we discussed the merits of Liverpool's depth at full-back, with competition and options contributing to improved performances at the start of 17/18.
ADVERTISING
This time out it was Joe Gomez back in on the right and he barely put a foot wrong, in either half of the pitch.
Calm on the ball, tough in the tackle and completely happy to raid forward in support, Gomez was every bit as important a performer as those in the centre of the park and the front three—and Alberto Moreno continued his resurgence on the opposite side.
His overlaps gave Arsenal countless problems in the first half against a back three, and his recovery challenges largely came off in style.
Not the most high-profile players on the team, nor always the most popular among the fan base, but right now they're all—Trent Alexander-Arnold and Andrew Robertson on his debut included—playing a very big role.
Rotations in goal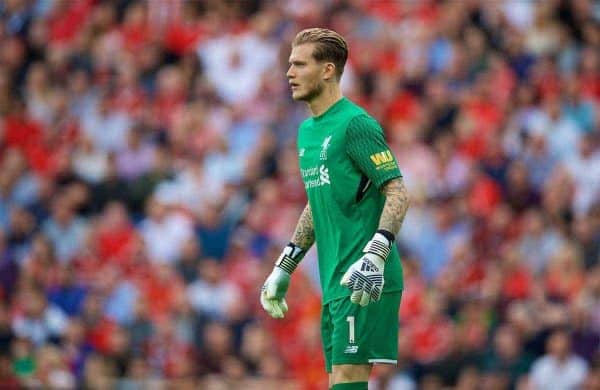 Even before kick-off at Anfield there was a big talking point, with Jurgen Klopp opting to replace goalkeeper Simon Mignolet with Loris Karius.
ADVERTISING
The Reds boss suggested pre-game that the decision was merely to rest Mignolet, mentally as much as anything else, after four high-intensity games in two weeks.
Now, in principle that's fine; rotations in goal have been expected to a point this season given the Reds have three seniors to pick from, with Danny Ward the third.
But to do so for the first time at home to Arsenal, and just before an international break, was curious to say the least. Even so, it was an opportunity for Karius to stake his claim for more minutes going forward and to reassure fans that he was a safe option, not a questionable one, when chosen in future.
That didn't quite happen, despite Karius not actually having to make a save in the entire 90 minutes.
The German stopper did well aerially, punching one cross clear with authority and taking one or two others, but his footwork was always a cause for concern.
Three times he allowed Danny Welbeck and Co. to close him down, dallying on the ball without real reason, and it incited a nervousness and uncertainty in the crowd, if not in himself.
It's tough to judge Karius on this game as he didn't have a lot of actual goalkeeping work to do, but he certainly hasn't made it any easier on himself.
ADVERTISING
The most devastating counter-attacks in the league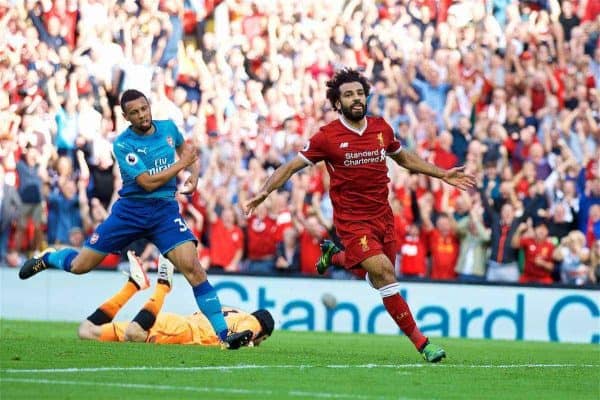 Liverpool are a team which loves to dominate the ball, who try to continuously build, scheme and work their way around opposition defences.
But lose the ball high upfield to this side, and it's essentially giving away a shooting chance.
The pace and the power in transitions, accelerations into space and—most impressive of all—continually making the right decisions on the ball when in those positions, make Liverpool an incredibly impressive outfit to watch on the break.
As on the opening day, each of the front three found the back of the net—and Sturridge came off the bench to make it all four and to remind of his enduring ability as a penalty box presence.
Four goals, plenty of chances for more and an unstoppable front line: it looks oh-so-good for Liverpool in attack this season.
More from This Is Anfield
Fan Comments