The start of the 2017/18 Premier League season is now just days away, but what's new ahead of the weekend's much-awaited action?
It has been a long wait, but competitive domestic football is almost back.
Liverpool start their campaign with a trip to Watford on Saturday lunchtime, as yet another quest to end the long wait for a league title gets underway.
As is the case every year, various changes have been made on and off the pitch at the 20 Premier League clubs, with new rules and equipment also introduced.
Here's what's new ahead of the upcoming season.
New teams

Last season we said goodbye to Sunderland, Middlesbrough and Hull City, and in their place are the more vibrant-looking trio of Newcastle United, Brighton & Hove Albion and Huddersfield Town.
Former Liverpool manager Rafa Benitez is working his magic at Newcastle, as well as causing friction with owner Mike Ashley – good old Rafa! – while Jurgen Klopp's good friend David Wagner is doing a superb job at Huddersfield.
Brighton are the least-fancied of the three, but they are made of stern stuff under Chris Hughton, and guarantee a cracking away day for visiting supporters.
The trio should add a lot to the league.
New signings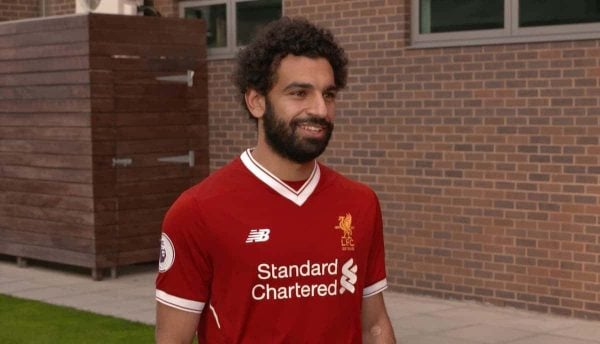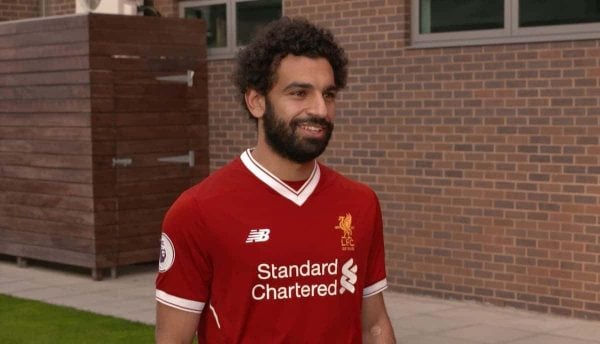 It has been a relentless summer transfer window.
At Liverpool, the arrival of Mohamed Salah is a very exciting one, while Andrew Robertson and Dominic Solanke have also slotted in nicely. We all know who we want to arrive next!
Away from Anfield, the Reds' rivals have continued to strengthen, with Premier League newcomers such as Bernardo Silva, Benjamin Mendy, Alexandre Lacazette and Alvaro Morata all likely to make those in the top-six even stronger.

There have also been signings completed between Premier League clubs, with Romelu Lukaku and Nemanja Matic moving to Man United, from Everton and Chelsea, respectively, and Kyle Walker moving to Man City from Tottenham.
Javier Hernandez looks an excellent buy for West Ham, Jermain Defoe will score goals for Bournemouth and Everton have done well to bring in Jordan Pickford, Michael Keane and Davy Klaassen. Wayne Rooney, not so much.
Between now and August 31, expect a few more huge-money moves, as the transfer market continues to be hard to fathom.
New managers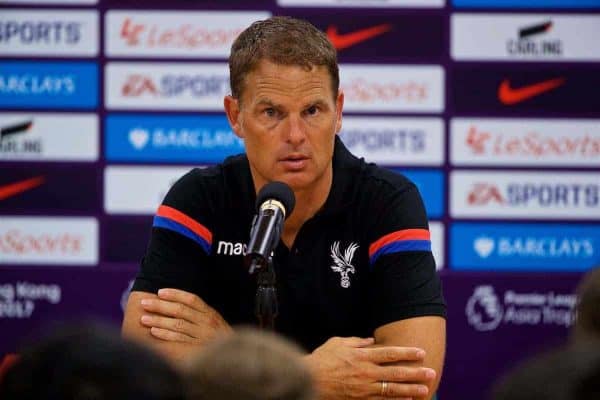 There are only two new managerial faces in the Premier League this season, and just three changes in total.
Marco Silva has left Hull to take charge of Liverpool's opening day opponents Watford, while Frank de Boer and Mauricio Pellegrino have joined Crystal Palace and Southampton, respectively.
Former Reds centre-back Pellegrino is aiming to bring more entertainment value to St Mary's in 2017/18, following the short reign of Claude Puel.
Craig Shakespeare has also been confirmed as Leicester's permanent manager, having been in temporary charge last season.
New stadiums and away fans pitchside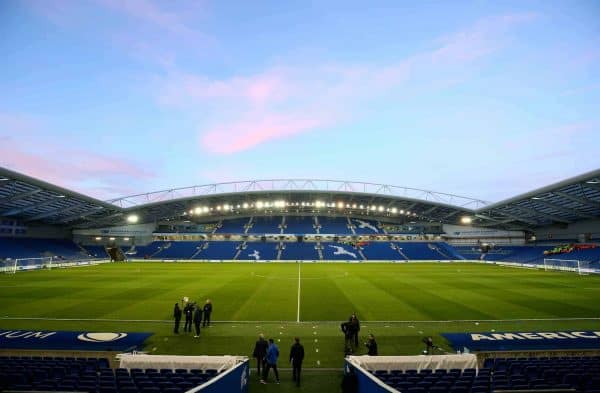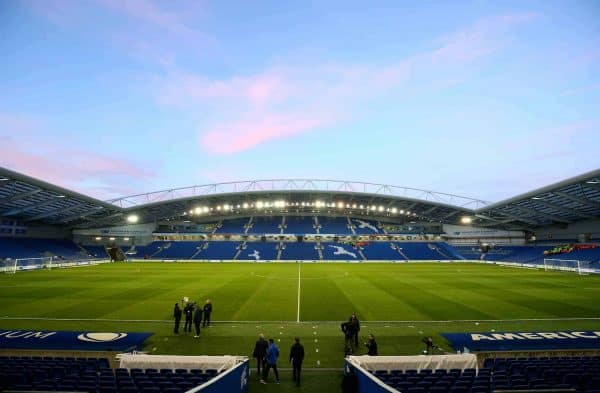 There are no newly-built stadiums this season, but Tottenham will be playing all of their home games at Wembley, while the Amex Stadium at Brighton and Huddersfield's John Smith's Stadium will host games in the Premier League for the first time. So two new stadiums for travelling Reds to tick off the list.
The league now insist that all away fans must be located pitchside, so no top-tier view at St. James' Park will be nice.
New ball and lettering
Nike have been the Premier League's ball sponsor since 2001, taking over from Mitre – how good were those balls? – and they unveiled their latest spherical masterpiece back in June.
The 'Ordem V' will make its top flight debut when Arsenal entertain Leicester on Friday night.
The name and numbering on the back of shirts has also been updated, the first change in 10 years.
New rules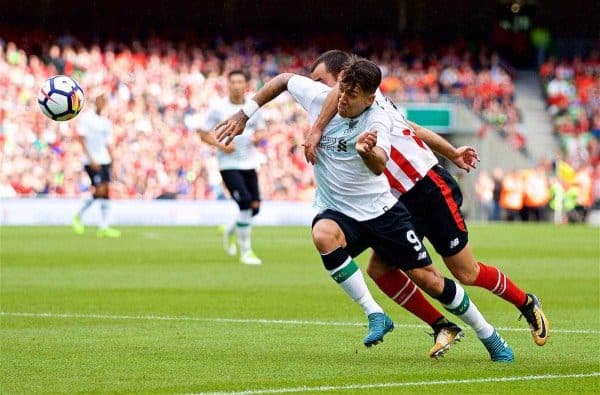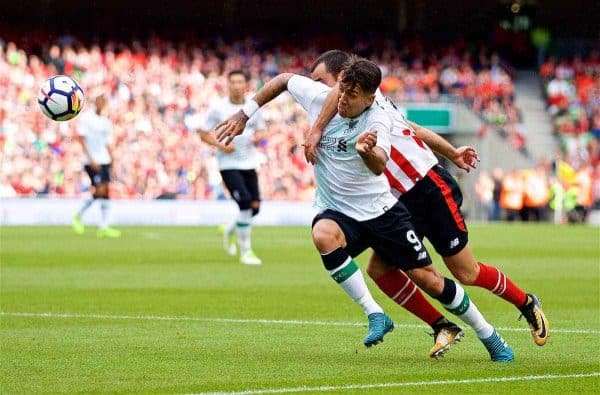 The Premier League has finally done the right thing and brought in retrospective bans for diving, with those found guilty of going to ground without contact suspended for two games.
Should an unlucky player be booked or sent-off due to an opponent diving, that card can be rescinded depending on the eventual decision, made by a three-man FA panel on a Monday. They will consist of an ex-match official, ex-manager and former player.
In a rather petty move, pitch designs have been banned, though, with Premier League rules saying turf must now have the traditional horizontal marking.
Other than that, everything else is the same, although the new 'ABBA' penalty shootouts will be trialled in the League Cup.
Much like a tennis tiebreak, the team up first will take one spot-kick, then both sides will take two in succession from that point on.
It is seen as a way of evening things up, with those who go first often seen as having an advantage in the old format.
Shirt sleeve sponsors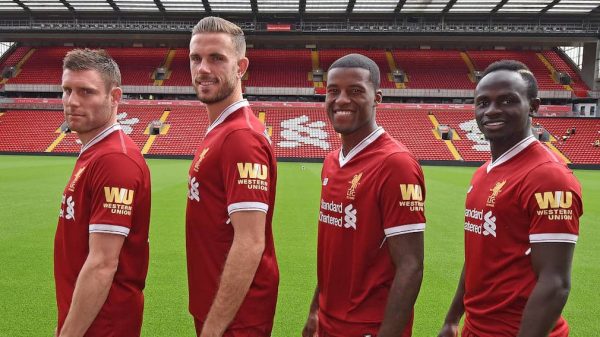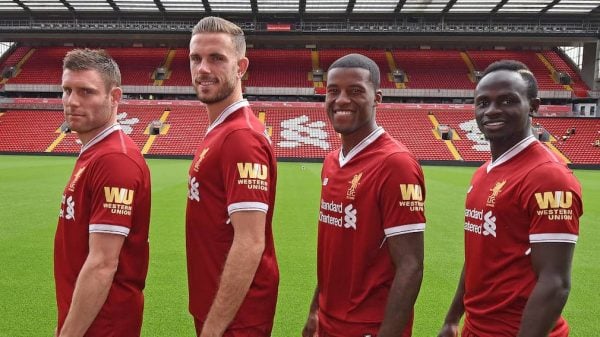 Yes, it's really a thing now.
For the first time, the Premier League is now allowing clubs to have a second sponsor on their shirts – their left shirt sleeve, to be exact.
It will earn them even more money a season, with Liverpool's deal with Western Union said to be worth £5 million per year.
Man United have been linked with a shirt sleeve sponsor, dating app Tinder. Not even joking.
Fear not, however, the right sleeve will still have the Premier League badge on it.
Changes at Anfield

Back on Merseyside, Anfield has had a new pitch laid for the first time since 2001.
The lifespan of the previous pitch was 10 years, which makes it understandable why it often looked so poor in recent years.
There have also been over 70 construction projects taking place at Anfield in the last couple of months, with accessibility now much improved.
More than 250 wheelchair positions will be available for disabled supporters, with an improved view, while disabled away fans will be sat among their own fans at Anfield for the first time.
A new Anfield store is also complete, twice the size of the old one, and Fan Zones around the ground will also be improved.
There's also a few hundred more seat at the back of The Kop with the wings slightly expanded, keeping the overall capacity roughly the same as seats were removed in the lower Centenary and Anfield Road end for the new disabled areas.