Liverpool's 2017/18 season opened with a helter-skelter 3-3 draw at Watford, during which as many questions were posed as answers given.
Early evidence suggests the Premier League will be somewhat bonkers this year and the Reds were fully committed to upholding the madness on day one.
Behind in eight minutes, level for just three after Sadio Mane's equaliser and trailing once more at half-time, Jurgen Klopp's side needed a big second half.
It happened, in a way, with quick-fire strikes from Roberto Firmino and Mohamed Salah, only for Watford to equalise at the death and deny Liverpool an opening-day victory on the road.
Here are five big talking points from the game…
Set-Piece Shambles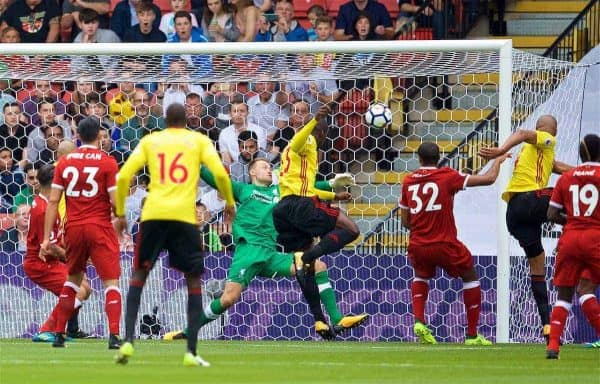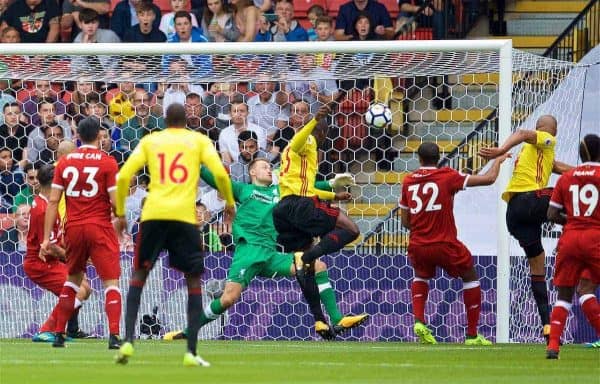 Pre-season is a time for working on the ills of the previous campaign: working relentlessly on what didn't work so well, where problems arose and improving weaknesses.
How demoralising, how embarrassing, how soul-sapping, then, to see Liverpool concede off the first corner of the new season.
If ever there was a way to ensure watching Reds lost all excitement immediately, this was exactly it.
Less than 10 minutes on the clock and the static Firmino, the unaware Joel Matip and the irrelevant Dejan Lovren were all left watching Stefano Okaka run off celebrating after the first attempt of 2017/18 to repel a set-piece ended in inglorious failure.
Debate will rage over whether zonal marking, personnel or coaching is at fault but here's a clue: standing still and not attacking the ball as it heads toward goal, regardless of system or height, probably isn't going to work.
Oh, and then the Reds did it all over again in the final seconds to drop two points.
Mane Alright on the Left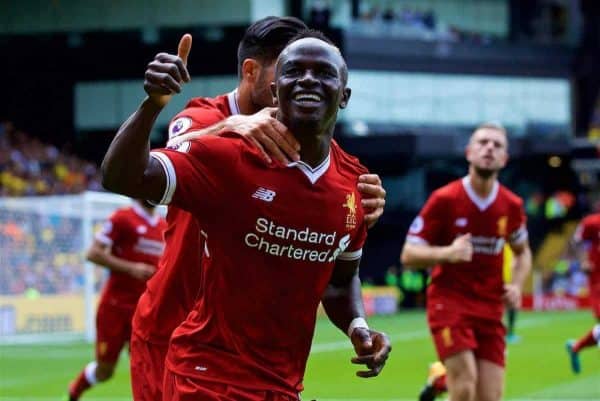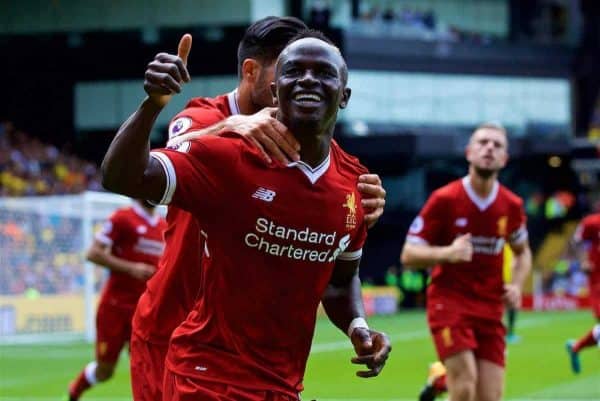 Switching the best-performing player of the previous season into a different role for the new campaign isn't always a wise course of action.
But Mane showed in pre-season he can be just as effective on the left of the front three as on the right.
Competitive action is different, of course, so it was heartening (and vital) to see the Senegalese forward as the best player in a Liverpool shirt in the first half.
His goal was sumptuously taken, a beautiful finish to level matters briefly, and his running down the channel was a feature of the Reds' attacking play when there was little else to be impressed about.
Front Three Firing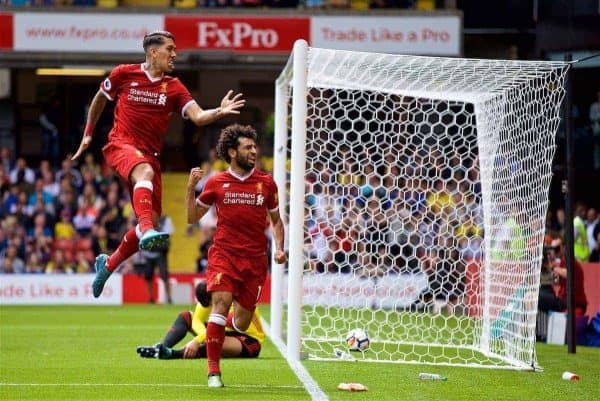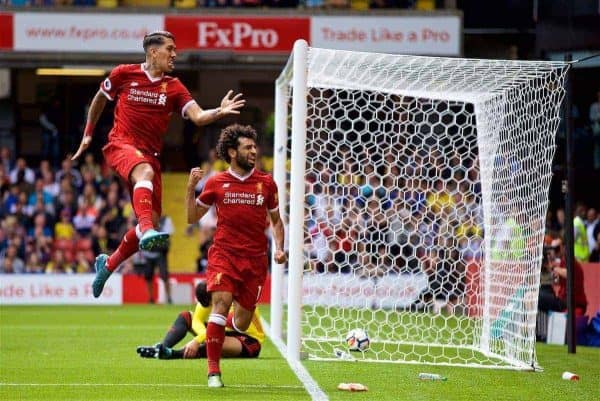 Of course, it wasn't just Mane who hit the back of the net, with each of Liverpool's starting front three getting on the scoresheet on matchday one.
It's not imperative that a striker takes penalties, just that they go in, but it brings an element of confidence when the No. 9 is happy and confident to add to his tally from the spot.
Firmino netted over the summer from 12 yards and his Vicarage Road penalty was equally emphatic—and he almost had two to his name in three minutes, only for debutant Salah to have to bundle it in from close range with a defender closing in.
A messy first strike it might have been, but it highlights the importance of following through, as well as showcasing Salah's great pace to get ahead of the defender.
One each for the forwards, an assist for the Brazilian and a penalty won by the new club-record signing.
Not a bad tally, all told, for the first 90 minutes of the season, particularly considering the team didn't play well and the attacking play was nowhere near as scintillating as it can be.
Klopp's Subs Fail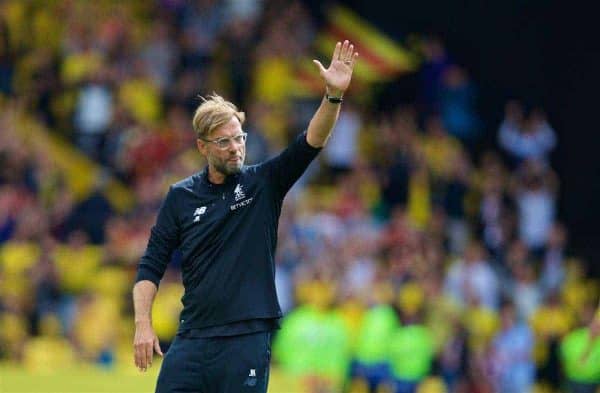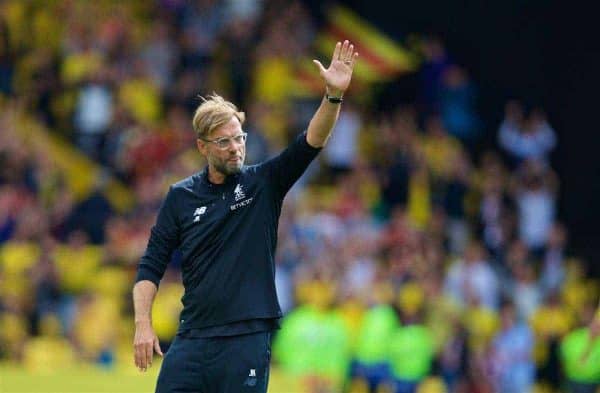 Questions will certainly be asked of the manager's substitutions, with Klopp changing Firmino, Salah and Trent Alexander-Arnold for Divock Origi, James Milner and Joe Gomez in the closing minutes.
Like-for-like is fair enough, but altering the entire right side—where Watford had attacked most of the game—was questionable, in particular a seemingly pointless switch at right-back in injury time.
Giving Gomez no time to adapt to the pace of the game when trying to repel attacks late on can't be viewed as wise and there was no real sense of the subs making Liverpool more solid, more difficult to break down, more in control.
To a point, Klopp might feel his hands are tied by not having as much depth, or first-choice players available, as other teams, but making subs for the sake of it is even worse.
Is the Centre-Back Pairing Enough?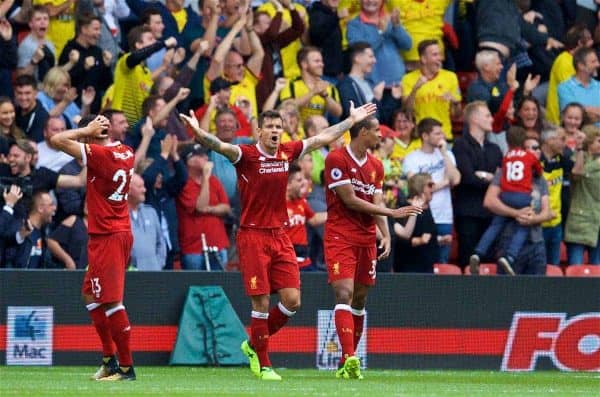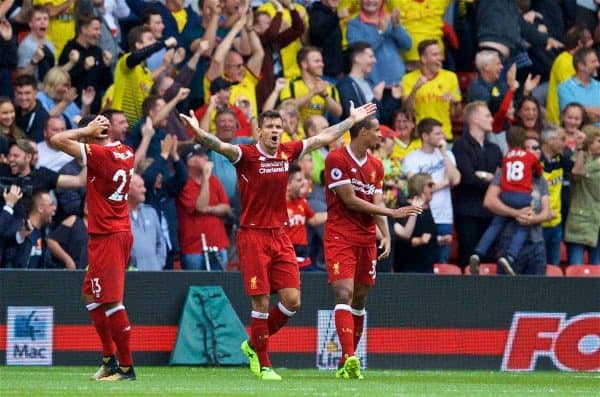 It's too early to start witch-hunts and blaming specific players, so let's not go there—but it's apparent all the same that where problems have previously been, they remain.
Lovren was largely abysmal on both corner goals conceded, utterly non-reactive to danger and movement even after the initial cross was made, and discussion can be had over a lack of aggression and leadership, again, when out of possession.
Matip—extremely poor in the first half, somewhat improved after the break—also cannot be given a free pass after missing a succession of headers and not being a dominant, imposing presence when it was most needed.
That £60 million sat in the bank waiting for the right centre-back to become available…well, let's just say the interest it gains if it's not spent will not equate to a Champions League windfall the Reds may miss out on if they concede goals at such an alarming rate all season.