Liverpool's Trent Alexander-Arnold lived out a boyhood dream when he scored on his European debut in Tuesday's 2-1 play-off win at Hoffenheim.
The 18-year-old started in lieu of the injured Nathaniel Clyne at the Rhein-Neckar-Arena, making his second start of the season.
After a solid showing in Saturday's 3-3 draw at Watford in the Premier League, Alexander-Arnold built on this with an influential turn in the Champions League play-offs.
Standing over a free-kick just after the half-hour in Sinsheim, the West Derby native sent the ball around the wall and beyond Oliver Baumann to put the Reds 1-0 up.
And speaking to BT Sport after the game, Alexander-Arnold described scoring his first Liverpool goal, on his first European outing, as "a thing of dreams."
"Obviously it's a thing of dreams to make your European debut for your boyhood club. And to mark it with a goal as well was very special for me," he explained.
"I kind of got egged on to [take the free-kick], to be honest. I didn't put my hand up at first. But I had the confidence to finally take it and it paid off!"
In the studio on the night, Steven Gerrard hailed Alexander-Arnold as "very grounded," and this was clear in his assessment of the result.
"More importantly, we got the win," he added.
"We'll still be a little bit disappointed with the late goal, but it's always good to take a lead back to Anfield."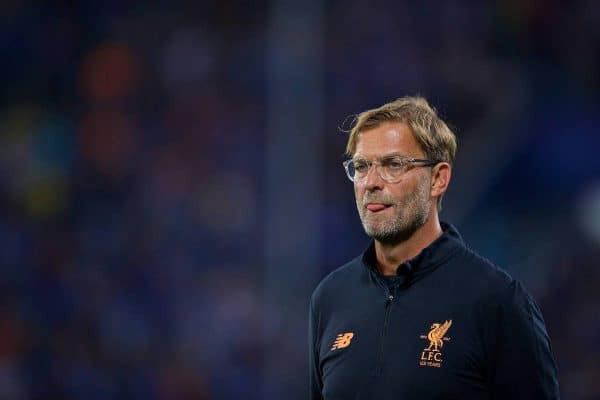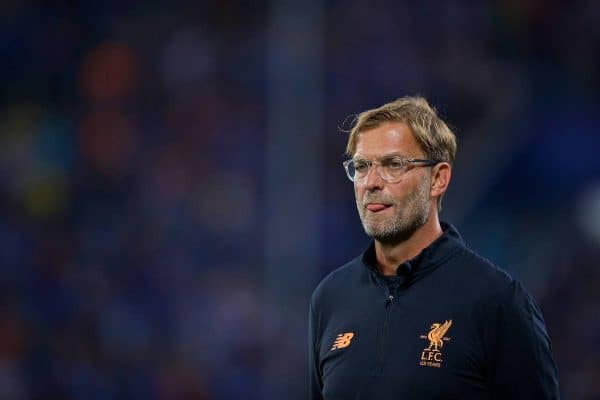 Alexander-Arnold received high praise from his manager after the game, too, with Jurgen Klopp lauding the academy graduate as "our little hero."
"It was good. He only plays because he's good, that's the only reason," he said.
"He has to improve in pretty much all parts of the game, that's clear, but offensively he's nice to watch!
"Defensively, he was good today, but of course that's the challenge, the biggest space to improve.
"But we are fine and he helps us a lot at the moment, especially with Clyney injured.
"So now he needs a long ice bath, a warm bed and recovery!"
With Clyne yet to return to first-team training after missing all but one game of pre-season, Alexander-Arnold is likely to continue his run in the first team.
And buoyed by his stunning goal on Tuesday night, he will no doubt go from strength to strength.