Jurgen Klopp addressed the media ahead of Liverpool's final game before the international break, at home to Arsenal. Watch it in full here.
The Reds will look to extend their unbeaten run to five games at the start of 2017/18 when they take on Arsene Wenger's Gunners at Anfield on Sunday afternoon.
Following a 6-3 aggregate victory over Hoffenheim in their Champions League play-off, Liverpool have secured their place among Europe's elite.
And Klopp highlighted the quality among his side's Group E opponents, Spartak Moscow, Sevilla and Maribor, at Melwood on Friday.
However, he was also quick to stress the importance of focusing on the task at hand: pushing for another three points in the Premier League.
Most notably, the 50-year-old lavished praise on the returning Alexis Sanchez, though he insisted that a host of Wenger's players could trouble the Reds.
"If you are too much concentrated on [Sanchez], then 100 percent Mesut Ozil will show up," he told reporters.
"Giroud, Lacazette, Walcott, Welbeck [too], then Ramsey shoots from 25 yards, or Xhaka shoots from 40 yards.
"We have the tactical tools to make it more difficult. When we have the ball, we need to know where to play—that's what preparation is about."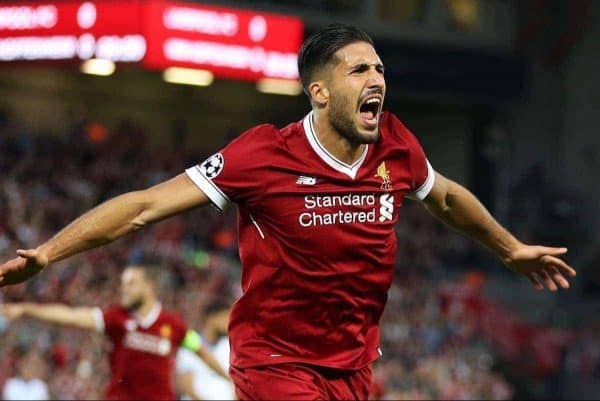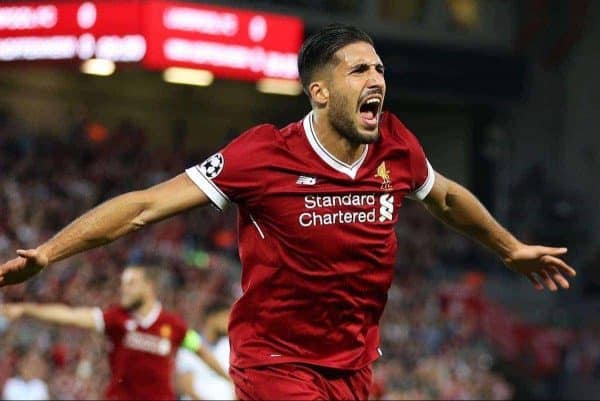 Klopp also discussed the fitness of his squad, with Trent Alexander-Arnold and Emre Can doubts for Sunday, though he revealed that there was "nothing major" after Wednesday night.
He did concede that Philippe Coutinho was still unavailable, however, but hinted that the 25-year-old could depart for international duty with Brazilian next month.
With just under a week left to go before the end of the transfer window, Klopp also said that "a lot of things are really possible, in and out."
But he added: "It's not about us, it's not about money sometimes, sometimes it's just possible or not possible."
Klopp has continually claimed that he is content with his current squad, and a win over Arsenal on Sunday could go some length to vindicating this stance.