The next batch of Premier League fixtures are almost upon us, and Liverpool will be hoping their weekend isn't ruined by Saturday this time around.
The Reds could only draw 1-1 at home to Burnley last weekend, as they failed to see off weaker opposition under Jurgen Klopp yet again.
Saturday's trip to Leicester City will hopefully see Liverpool pick up a first league win since the end of August, but it will be a tough match, as the Foxes showed in the League Cup in midweek.
Elsewhere last weekend, Man City went top with a 6-0 mauling of Watford, and Man United thrashed Everton 4-0 at Old Trafford.
Chelsea and Arsenal took home a share of the spoils at Stamford Bridge, while Tottenham drew 0-0 at home to Swansea City. Crystal Palace are still without a point to their name, but Bournemouth got a much-needed win against Brighton.
Ten more matches await us over the next three days, as the league table slowly begins to take shape—here's a look at the best of the upcoming action.
Liverpool Flops to Do Reds a Favour?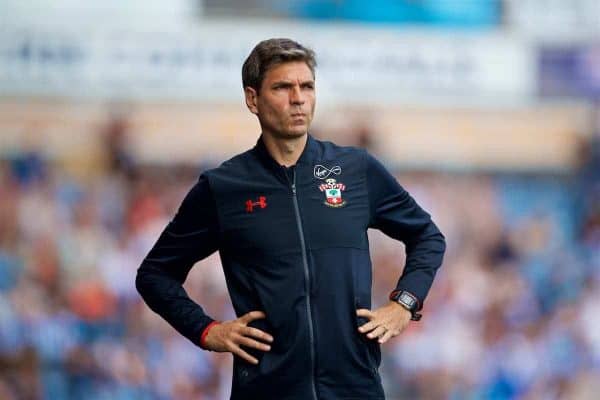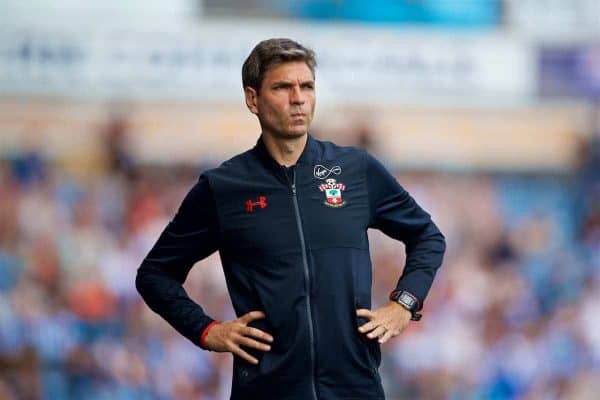 It's fair to say Roy Hodgson and Mauricio Pellegrino aren't names we hold in high regard as Liverpool supporters, particularly the former.
They can do their ex-employers a favour this weekend, however, with their Palace and Southampton sides taking on current joint-leaders City and United, respectively.
Saints host Jose Mourinho's side on Saturday afternoon, and while United will be favourites for the win, trips to St Mary's are never easy.
City look unstoppable on current form, and you have to worry about how bottom-of-the-table Palace will fare against their star-studded opponents.
It could be a cricket score, but given the Premier League's unpredictable nature, you just never know.
Both City and United look ominous in the early weeks of the season, and if they are allowed to get too far ahead at the top, it could become a two-way title race.
Can Hodgson and Pellegrino bring us some cheer, for once?
Everton to Stay in the Bottom Three?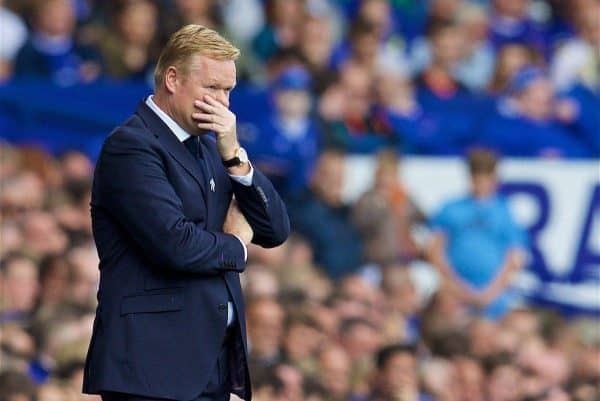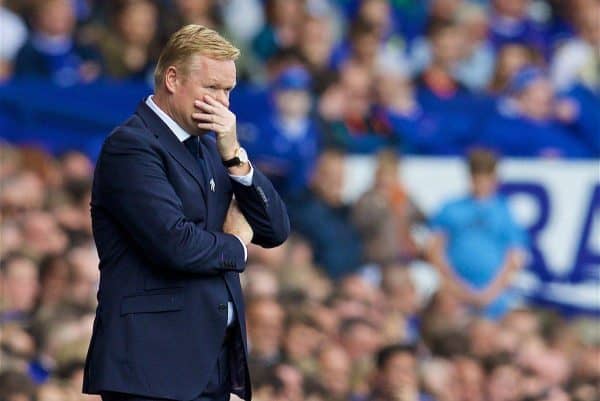 Everton's miserable start to the campaign continued last weekend, with their 4-0 defeat at United leaving them 18th in the table.
In fairness to Liverpool's local rivals, it has been a very tough start to the season—they have already faced City, Chelsea, Tottenham and United—but there are now genuine questions being asked of Ronald Koeman.
This weekend sees Bournemouth visit Goodison Park, in what has to be considered a must-win game for both the players and the manager.
The Cherries sit one place below Everton, and if Eddie Howe's men get a positive result, there will be an ugly atmosphere inside Goodison.
It is too early to call this a crisis, but failure to win on Saturday would make it just that.
Tottenham & Chelsea Face Awkward Away Games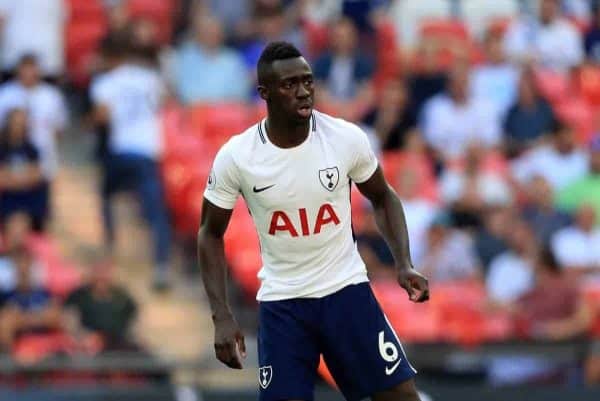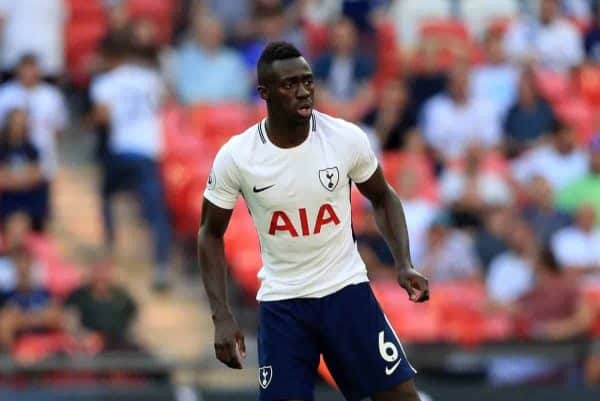 Both Spurs and Chelsea lost ground on the leaders last week, with the London duo frustratingly held to 0-0 draws at home.
With the league leaders looking strong at the moment, they will know that getting back to winning ways is imperative.
Spurs visit West Ham in the Saturday lunchtime fixture, in a game that has given them plenty of misery down the years.
Last season's defeat at the London Stadium effectively ended their title challenge, and there was also the famous lasagne-gate incident in 2006. They should have enough to win, though.
Chelsea, meanwhile, travel to Stoke City, with the Britannia Stadium still a tricky place to go. United experienced that firsthand a couple of weeks ago when they were held to a 2-2 draw.
Like Spurs, Antonio Conte's side should pick up all three points against their inferior opponents, but they will have to play well to get them.
Can Benitez's Newcastle Keep Up Excellent Run?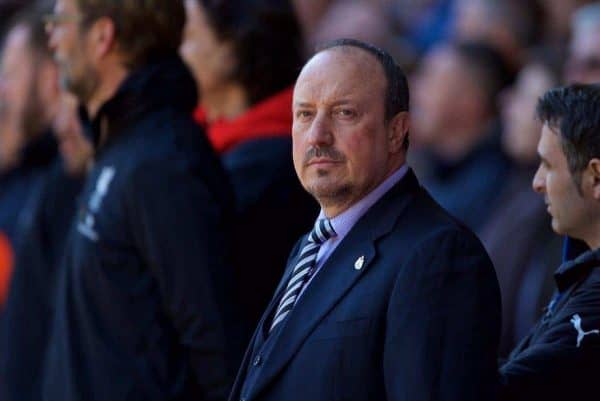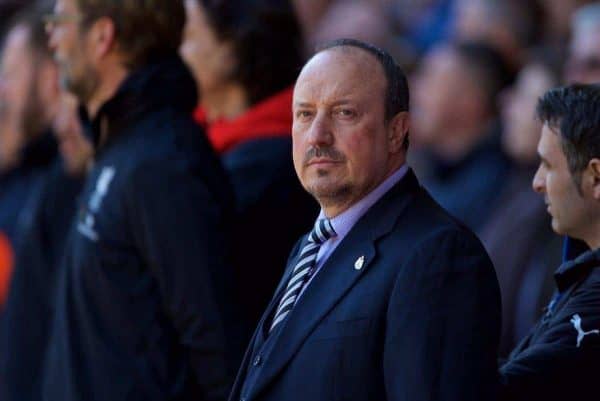 It wasn't long ago that everything at Newcastle looked doomed, with unrest regarding summer transfer activity and Rafa Benitez's future up in the air.
Having lost their first two matches of the season, things looked bleak, but the Magpies have stormed back into form and won three league games on the bounce.
Their 2-1 victory at home to Stoke last Saturday lifted them into fourth place, and the current mood at St James' Park is very positive again.
Sunday's trip to fellow promoted side Brighton is a good chance to get three more points on the board, although the hosts will be up for the occasion.
It is matches of this ilk that will show whether the Seagulls are little more than relegation candidates in 2017/18, while Newcastle will hope to prove that a return to the Championship isn't something they are even entertaining.
Fixtures, UK TV Info & Predictions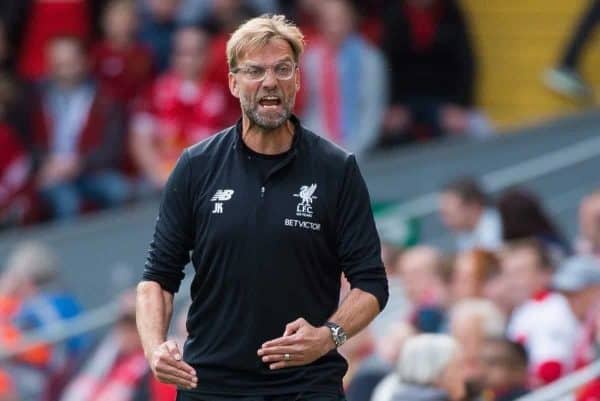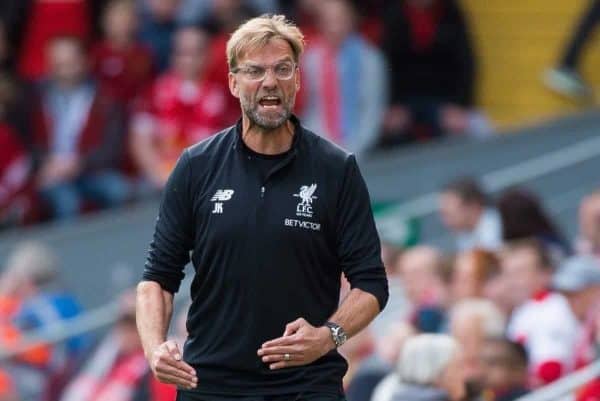 Saturday
West Ham vs. Tottenham – Saturday 12:30pm, Sky Sports Main Event
Prediction: 1-1
Burnley vs. Huddersfield – 3pm
Prediction: 1-0
Everton vs. Bournemouth – 3pm
Prediction: 2-1
Man City vs. Crystal Palace – 3pm
Prediction: 4-1
Southampton vs. Man United – 3pm
Prediction: 0-2
Stoke vs. Chelsea – 3pm
Prediction: 1-1
Swansea vs. Watford – 3pm
Prediction: 1-1
Leicester vs. Liverpool – 5:30pm, BT Sport 1
Prediction: 2-2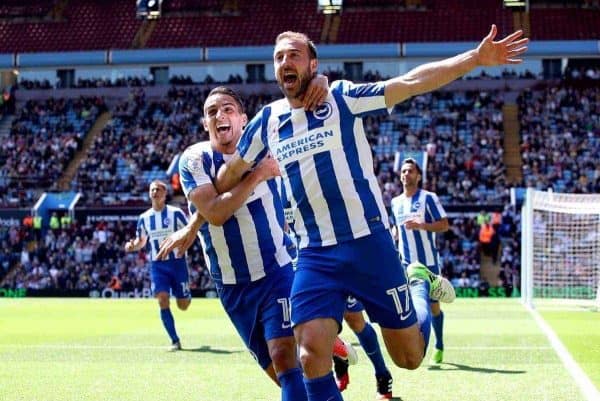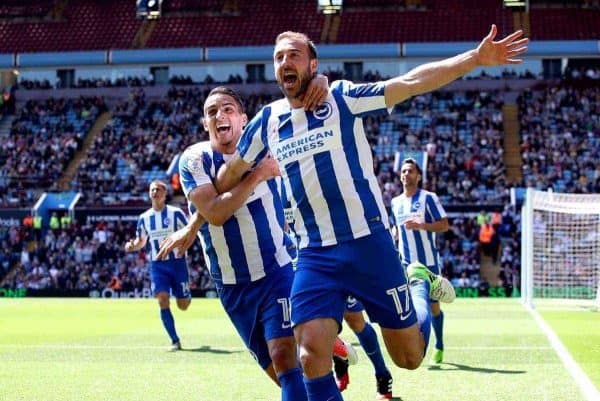 Sunday
Brighton vs. Newcastle – 4pm, Sky Sports Main Event
Prediction: 2-1
Monday
Arsenal vs. West Brom – 8pm, Sky Sports Main Event
Prediction: 2-0