Liverpool boss Jurgen Klopp has confirmed Philippe Coutinho is back in full training and could face Sevilla in the UEFA Champions League.
The first group stage game holds importance in its own right even without external circumstances ramping up the need for victory, but a heavy weekend loss has hammered home the need for an improved Liverpool showing.
Klopp's pre-match discussion focused on both the need for improvements and the return to availability of Brazilian midfielder Coutinho.
With Sadio Mane facing domestic suspension, the No. 10's return should be timely, though he is far from a guaranteed starter at Anfield in midweek.
"[Leaving Coutinho out against Man City] was a decision made with the season in mind," Klopp said, as reported on LiverpoolFC.com.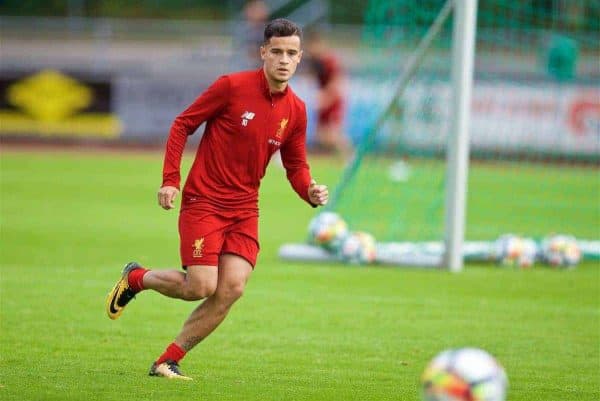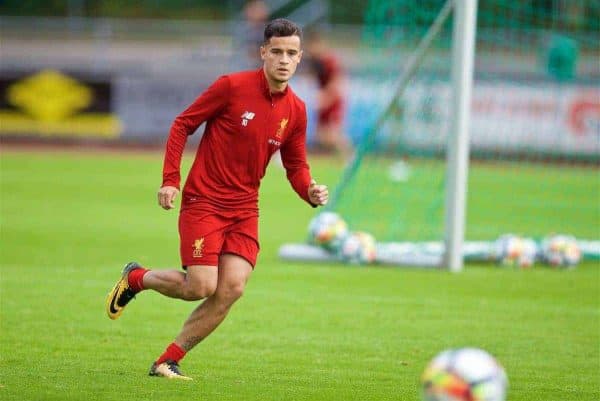 "He came back from a long flight, after two substitute appearances and three weeks without training.
"We play on Wednesday, we play on Saturday, we play, play, play, play, play. I will have the situation all the time now over the next three or four weeks.
"We thought it best to give him three or four days proper training and then he'll be available for us, which is very good news. Phil is a fantastic player, and hopefully we can use him as quickly as possible."
It stands to reason that Coutinho will be involved in some capacity against Sevilla, then, but Klopp has also called for more from his team than was on show at the Etihad, regardless of who is involved, per the club site.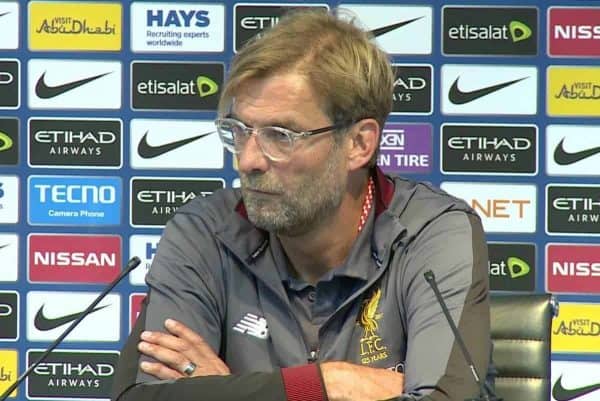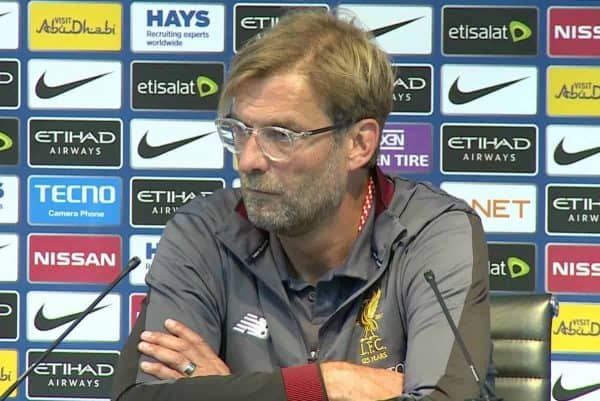 "We have a lot of things to learn from this game. I was really angry at half-time. Not angry because of the result but because the boys saw we could have [won] at 100 per cent.
"It's not important any more, we lost 5-0, it sounds crazy I know! The first half, we didn't play like we wanted to, we were 60-70 per cent.
"Sometimes it's impossible after the international break – different plans, different positions, they played all over the world, I don't like this but we cannot change it – but you saw City struggled also a little bit.
"We had then these clear moments and then it's one goal [conceded], forget it, it can happen, but the red card gave them [the advantage].
"Everybody knows it's a bad place to be one man down and we could see this so we tried to drop a little bit deeper, but it makes completely no sense.
"We have a lot of things to learn from today, but the problem is today we cannot change it, we can only learn from it and make the next time better."
Starting at 100 per cent focus and intensity in the Champions League is the only possible route to success, and after the disappointment of a group-stage exit last time the Reds were at this stage, it's a lesson they must learn extremely quickly.