Liverpool manager Jurgen Klopp has opened up about the Reds' penchant for conceding too many goals, but remains full of belief in his players.
Despite returning to winning ways at the weekend, 3-2 against Leicester, the Reds still allowed their opponents the chance to get back in a match which should have been safely sewn up.
Calamitous defensive errors have blighted the season so far—as well as a helping hand from the officials at the weekend—and while Klopp acknowledges his team have let in more than they should, he remains iron-clad in his belief that the Reds are on the right path.
"I should not take the goals we concede too easy because it is obvious we have conceded too much, there's no doubt about this," he told journalists after the game as reported in the Echo.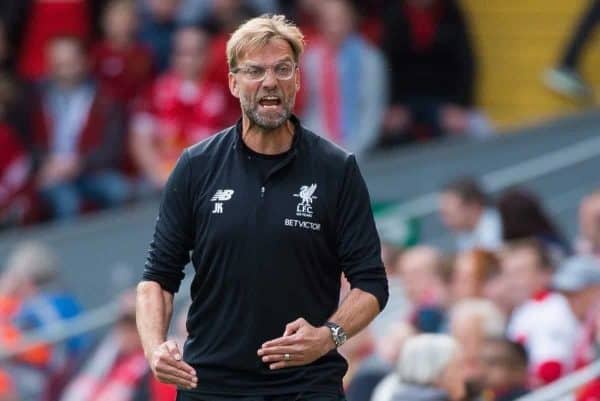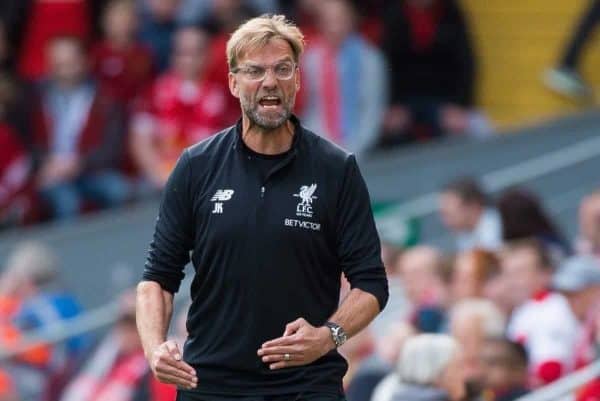 "It's really hard for me, I'm usually a really good defensive coach to be honest, but you see it works not too good so far. It's how it is.
"The main thing for defending is tactical discipline.
"I don't know everything about football but I could write a book in the next two hours about which space we have to defend – when, why, where you have to be, where you have to step up, where you have to push up. Eighteen, 19 years, that's no problem.
"But of course you have to do it. Let me see the [midweek Shinji Okazaki] goal we conceded; everything is perfect and one player doesn't push up.
"I'm responsible for everybody pushing up but I cannot change in a second, I cannot take a car and drive them out of the box, that's how it is.
"As long as not every player is doing it, I will talk about it, we will work on it. When everybody is doing it, I'll make sure we do it for the rest of our lives."
Despite problems at the back, the Reds are also renowned for being one of the most dangerous and attractive to watch sides in the Premier League when on the front foot.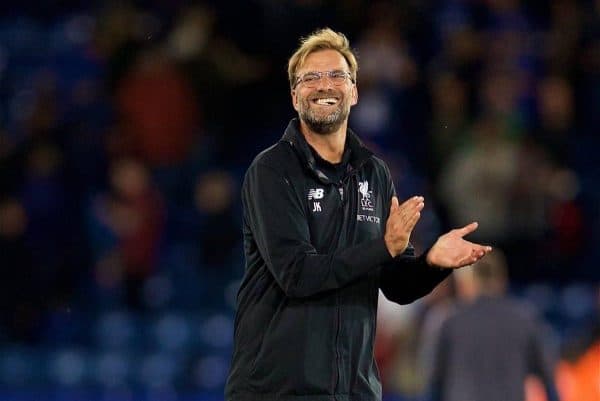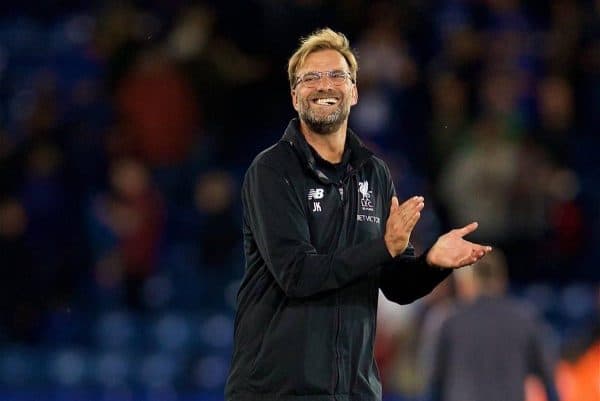 The attacking options available to Klopp mean that some suggest he is inclined toward training and focusing on the final third only—but he refutes the suggestion.
"You're right, I have real faith, but not only offensively. I have faith in our squad. I like to have this but I know we need results. Maybe nobody else likes it but I really like this team.
"I want to improve together and sometimes you need a punch in your face. We've already had a few – not too hard, though (Manchester) City was hard, but that was the only one."
With big away games coming up next week, at Spartak Moscow and Newcastle United, Reds fans will be hoping to see Klopp's optimism over the defence rewarded with improved displays at the back.