With critics suggesting Liverpool should have been in the market for a new No. 9 in the summer, Jurgen Klopp has stressed faith in his current crop.
The Reds have scored 21 goals in 11 games so far this season, with five of those coming from Klopp's strikers: four from Roberto Firmino, one from Daniel Sturridge.
But with Liverpool often struggling to make their dominance count in games, particularly in Tuesday night's 1-1 draw with Spartak Moscow, calls for a new centre-forward have increased.
Elsewhere in the Premier League, the likes of Man United, Man City, Chelsea, Tottenham and even Arsenal have established, regular goalscorers up front.
Klopp, however, is convinced by the options at his disposal—namely Firmino, Sturridge and Dominic Solanke, who was in fact signed from Chelsea over the summer.
"We considered a lot over the summer. It's not the time to talk about what we considered," he told reporters.
"If there is a striker out there which is better than ours or fits better than ours, why shouldn't we do it? We are not crazy.
"[But] I'm really happy. We have Roberto Firmino. He is maybe not a 25-goal striker but ask anyone in the Premier League and they will say: 'What a player.'
"We have Daniel Sturridge, we all know about his potential.
"Now he's fit, so hopefully we can use it. And then everyone will ask for a fit Daniel Sturridge and want to have him.
"And we have Dom Solanke, for sure the biggest [young] English talent in the No. 9 position. That's a fantastic situation."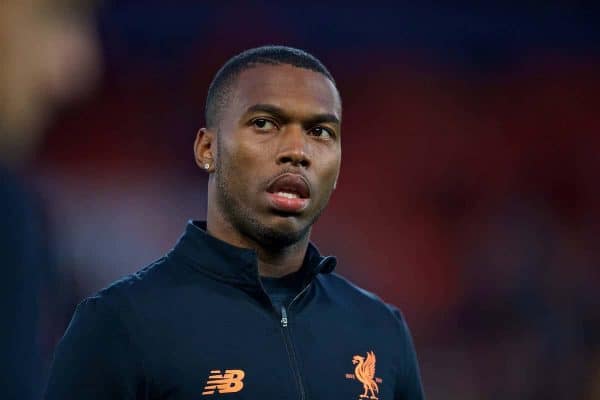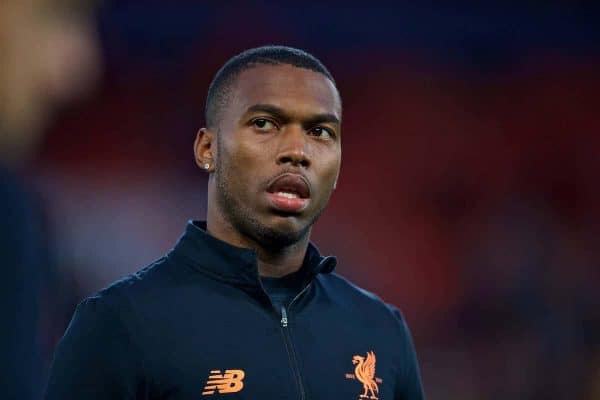 It can be argued that Klopp already has a proven 20-goal striker in his ranks in Sturridge, and the 28-year-old could start against Newcastle United on Sunday.
Sturridge was named alongside Harry Kane in Gareth Southgate's England squad for the October international break, and is likely to play second fiddle to the Spurs star.
But as Klopp continuing to underline his faith in his centre-forwards, he insisted working with those already in his squad, and helping them improve, is key.
"That we don't score at this moment is not the fault of one player," he attested.
"Yes, maybe Harry Kane would have scored one or two of the chances we had, probably yes.
"But he missed chances in other games in other moments of his career.
"So it's not always about asking for other players. It's about work with what you have and that's what we're doing."
In Firmino, Klopp arguably has the perfect striker for his system; and in Sturridge he has a prolific option in reserve, ideal to call upon in specific situations.
The fallout from Liverpool's midweek frustration in Russia is predictable, but Klopp is right that he already has top-level candidates up top.