Liverpool manager Jurgen Klopp admitted he struggled to see the positives after Saturday's 1-1 draw against Burnley at Anfield.
Defensive hesitancy allowed Scott Arfield to smash home a half-volley and, although Mohamed Salah equalised almost immediately, the hosts could not find a winner despite having 35 attempts and 71 percent possession.
"It feels strange, it feels wrong, but it is a fact we drew," Klopp said.
"A lot of parts of the game I was really happy with. We created moments but could not create in each one a finishing situation often enough.
"That is why I am still not in a perfect mood, I would say. Unfortunately I still don't feel any positivity in this moment. I am still in a 1-1 mood.
"It is easy to see the positive things [on Sunday]."
Liverpool's defence has been under the spotlight this week after conceding a lead to Sevilla in the Champions League.
Although Klopp changed his centre-back pairing again—bringing in Ragnar Klavan to partner Joel Matip—it did not prevent an all-too-familiar sight of a failure to deal with a high ball into the penalty area leading to a goal.
"It was just a long ball," the German said. "Trent could have won the first header and the block on Joel was difficult because the defender cannot do exactly the same because it is a foul.
"Raggy was there to protect the situation but the ball bounced in the wrong direction and Robbo knows he could see Arfield quicker.
"It was a bouncing ball and [Burnley] were quicker. They are better in these situations, they are more used to it and he hit the ball perfectly but we could have defended much better.
"We conceded one goal and that is where we have to improve most, to switch the mood from being offensive all the time.
"We forget Mr Arfield and he can score. It doesn't feel good."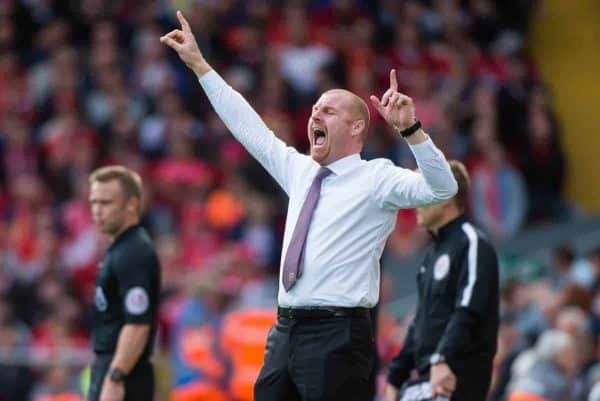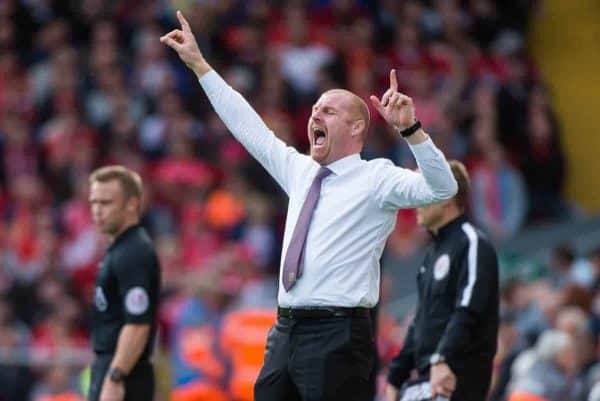 Burnley boss Sean Dyche arrived on Merseyside with a game plan to keep things tight and get plenty of men behind the ball.
He was justified as the Clarets left Anfield with a point, having taken four already from trips to Chelsea and Tottenham.
"I think you have got to defend well at these places," he said.
"Our game plan wasn't to come here and think, 'we are going to keep the ball all afternoon'.
"But it is much harder to score from 30 yards than six and I thought we [limited chances] well today—other than their goal.
"My job is to allow this team the best opportunity to be successful. We dropped one into midfield and had an extra one rather than 4-4-2, and I am really pleased with the game plan.
"Everyone says they are having a tough time with set-pieces. We thought that would be important.
"We had two cleared off the line with set-pieces, so our game plan was right to make things uncomfortable for them."