Richard Jolly explains why it's often unfair to assess Jurgen Klopp's players vs. their respective counterparts at other clubs, such is the manager's unique style and ethos.
Jurgen Klopp has a way of irritating journalists. Questions designed to elicit praise about a particular player can bring an ode to someone else altogether, probably one who has not taken the field in the game in question, or, more often, a reply about the team as a whole. In a way, it is fitting: it reflects Klopp's collectivist ethos.
Rewind a few years and Liverpool seemed disproportionately dependent on individual inspiration, whether from Steven Gerrard or Luis Suarez. Despite Philippe Coutinho's class, Roberto Firmino's ubiquity and Sadio Mane's goals, Klopp's Liverpool are designed to stand or fall less because of the fortunes of one player.
That is the aim. No one is bigger than the club and, while Klopp may not plan it that way, the manager often feels the star. But Liverpool's tactical and philosophical approach can make it harder to assess individuals than it is at many another club. It is about the group.
When Liverpool play well, there is a fluency and a harmony and a pace. When they don't, those qualities can be lacking. Look at more rigid, formulaic sides and it is easier to diagnose a personnel problem when a team underperforms. The striker missed chances? Pick a different one. The left winger didn't have a good game? Replace him with another. The full-back cost the team a goal? Drop him.
It isn't quite that simple with Liverpool, not least because the left winger does not really occupy the left wing. Nor are the full-backs really full-backs. The supposed striker is not really a striker. The temptation, of course, is to compare them with counterparts elsewhere or predecessors in more orthodox set-ups.
They are unlikely to happen when he is in such a rich vein of form but Roberto Firmino is most susceptible to negative judgments.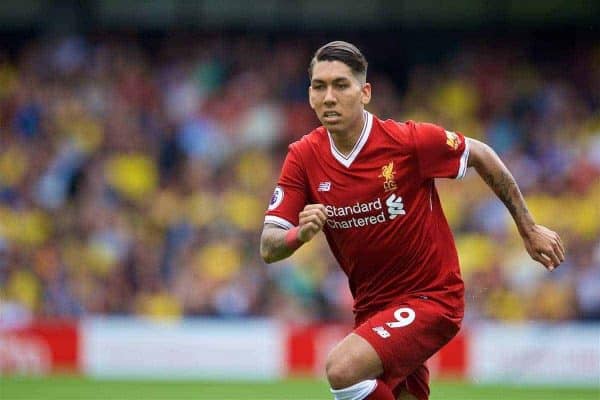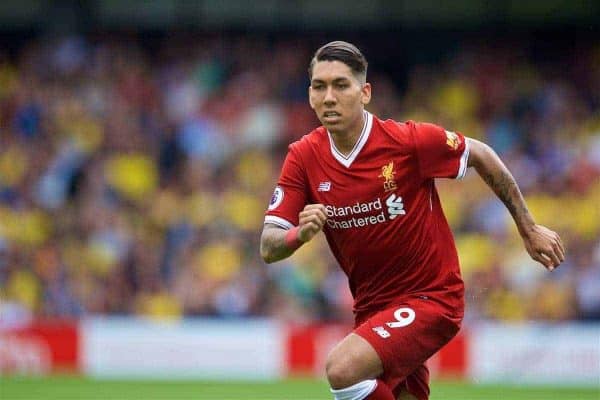 There is a straightforward, if not always entirely accurate, way of measuring a centre-forward's contribution: goals. And, over the course of the season, the Brazilian may well score fewer than his equivalents at the other top-six clubs. But nor, because of his positioning, is he likely to get as many tap-ins. Last season, because of James Milner's presence, he did not even get the penalties that inflate others' tallies.
Divock Origi is another case in point. Some of the Belgian's outings have come on the left of the front three where he is neither winger nor striker but a hybrid. And what should such a player manage? Mane and Mohamed Salah are so productive that it is easy to applaud their efforts but there is no clear measure of where expectations ought to be calibrated.
Then there is the question of how to appraise the full-backs. There are times when Alberto Moreno seems a kamikaze figure, charging forward recklessly; when, for instance, he attempts to close down the Hoffenheim goalkeeper, leaves a gap behind him and Liverpool concede a penalty seconds later and 100 yards downfield.
That seemed an instance of positional indiscipline but how many of the times when a full-back appears to be caught in the wrong station is he actually following instructions?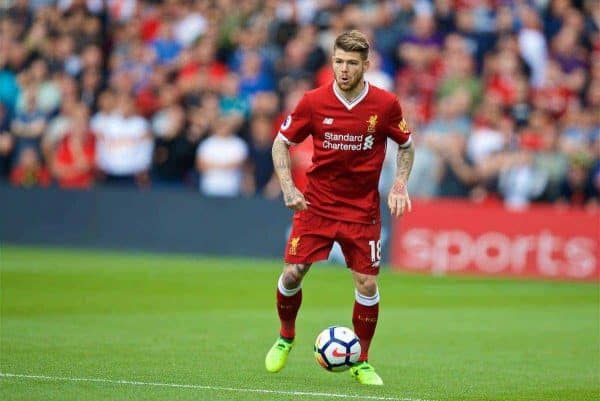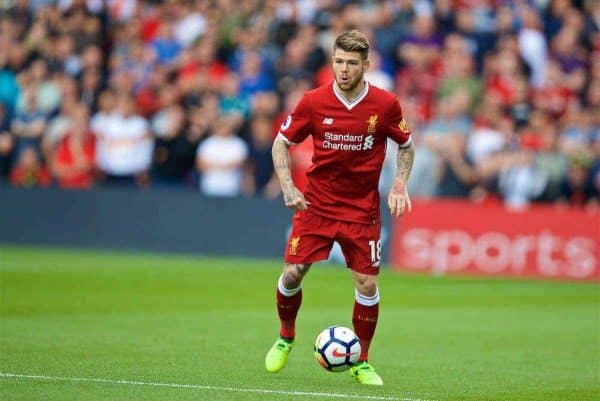 The different duties of the wide men at Anfield are apparent in the statistic showing the player with most touches in the Premier League last season: Milner.
Apart from the man in sixth place, his colleague Nathaniel Clyne, no one usually deployed at full-back figured in the top 13 and only one other, Nacho Monreal, in the top 26. Virtually everyone else who was as involved was used in midfield. Should they, therefore, be judged as midfielders when the natural inclination is to look for defensive deficiencies when goals go in?
The other complication is that there is not the division of responsibilities that can be found elsewhere. Watch some sides and the roles are clear: top scorer, target man, playmaker, midfield ball-winner, creator in chief. They recruit specialists. Klopp, whose players have nearly all occupied multiple roles at different periods in their career and who, in some cases, has reinvented them, likes all-rounders.
All of which presents difficulties in evaluating them. Take Gini Wijnaldum. He can score goals, but probably does not qualify as a goalscoring midfielder. He can make them, but may not be deemed a flair player. He can be the most attack-minded of the trio in the centre of the park, or the second most. When he and Liverpool excel, he slots in seamlessly. When he or they are below par, remedying the problem can be difficult with a footballer who does a bit of everything without specialising in anything.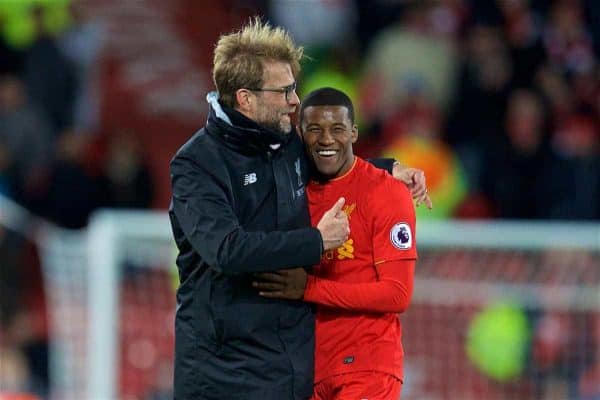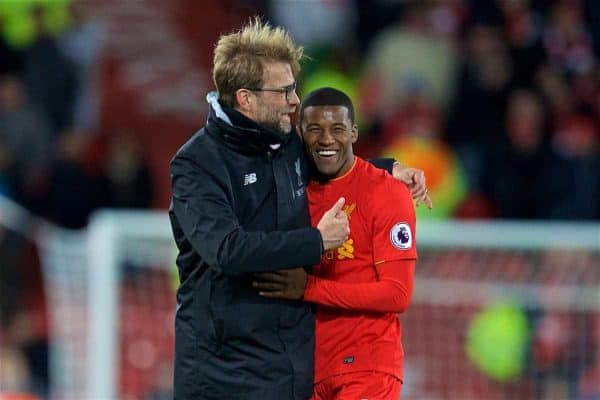 It highlights the way Liverpool, challenging British preconceptions about players, possess the principles of Total Football. A focus on individuals can be reductive when, apart from specific cases like goalkeepers and centre-backs or games where there is patently one weak link, they rely not just on Cruyffian logic, but chemistry and defining chemistry is not always easy.
It is merely evident when it is there and when it is missing. How to get it, and who provides it, are trickier issues altogether.
Klopp does not always play the game by talking up players for headlines, perhaps because he realises that describing them in isolation can be deceptive and distilling complex roles into soundbites is not always easy or helpful.