Liverpool were blown away by Man City, but this next week will hopefully show it was a rare bad day that even good teams suffer.
We are not used to seeing the Reds get battered, and because of that, defeats like Saturday's hurt even more.
The 5-0 drubbing at the Etihad was Liverpool's joint-heaviest in Premier League history, taking its place alongside the embarrassing 6-1 defeat at Stoke City in May 2015.
Unlike that humiliation on Steven Gerrard's last ever Reds appearance, however, there were mitigating circumstances surrounding the City loss.
Sadio Mane's unlucky sending off was a nightmare moment for Jurgen Klopp's side, and it was almost impossible for Liverpool to come back from that point on.
The way the players failed to put up a fight was undoubtedly unacceptable—Klopp also arguably surrendered at half-time, replacing Mohamed Salah—but they were against a top side who will crucify most teams with a man extra.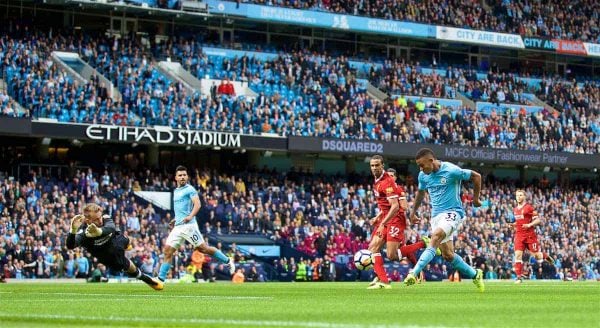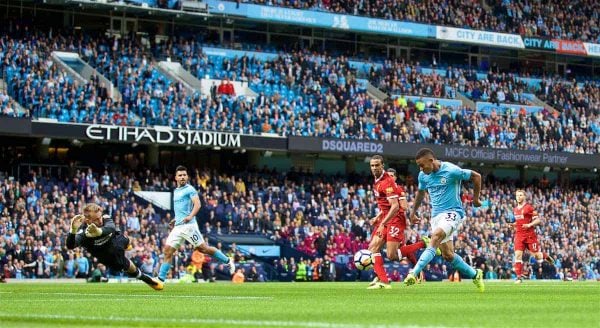 It would be foolish to sweep the game under the rug and never speak of it again, but there is a feeling that it was just "one of those days."
Every side experiences it at some point: a match in which nothing goes in your favour and you end up on the wrong side of a beating.
Many Liverpool sides of the past have encountered these games, and the likes of Barcelona, Real Madrid, Bayern Munich and the Reds' Premier League rivals have, too. The Merseysiders have even handed out thrashings to some of these illustrious opponents.
The Mane incident was the turning point in the match, and had the Senegalese speedster been a split-second faster to the ball, it would likely have been Ederson receiving his marching orders and Liverpool leaving the Etihad with three points.
There has been an unsurprisingly negative reaction to the result, but the key is all about how the Reds now respond.
They host Sevilla and Burnley at Anfield this week, and Klopp will be keen to show that the City debacle was little more than an anomaly.
Big response required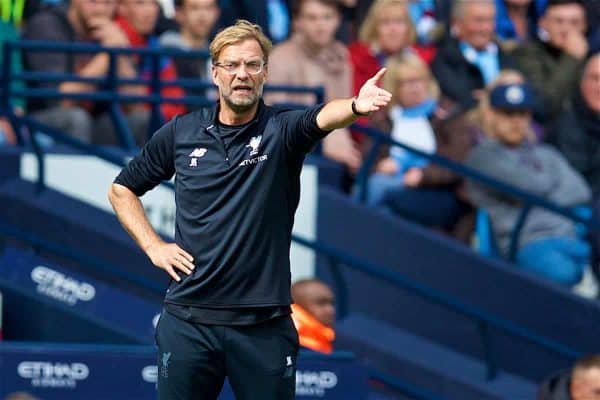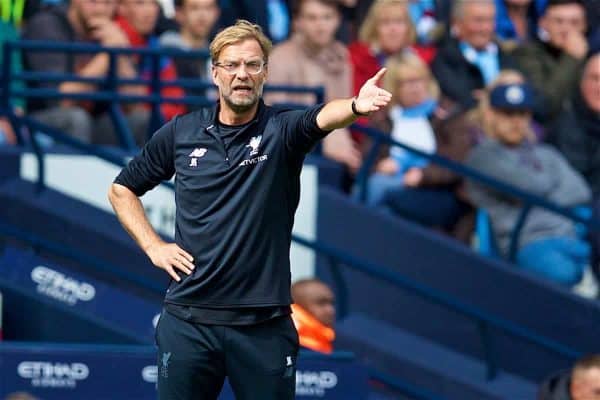 Supporters rate their teams on a game-by-game basis nowadays, with a defeat met with end-of-the-world gloom, and a great win causing great positivity.
Liverpool's 3-3 draw at Watford on the opening weekend saw a meltdown, but the Reds backed it up with Premier League wins over Crystal Palace and Arsenal, and a two-legged Champions League triumph against Hoffenheim.
They find themselves in another post-Vicarage Road situation now, and both the manager and the players must react in style.
Wednesday's visit of Sevilla should be a great occasion under the lights at Anfield, and there is no reason why Liverpool can't dispatch of their 2015/16 Europa League final conquerors.
Certain individuals, in particular Joel Matip, Ragnar Klavan (if he starts), Jordan Henderson and Gini Wijnaldum, are due a big performance, and the team as a whole cannot afford to look scarred by the City game.
Burnley then come to Merseyside on Saturday afternoon—a match that will test this Liverpool side's patience and ruthlessness.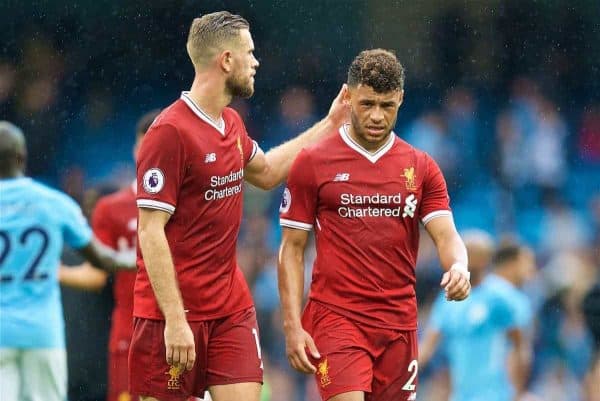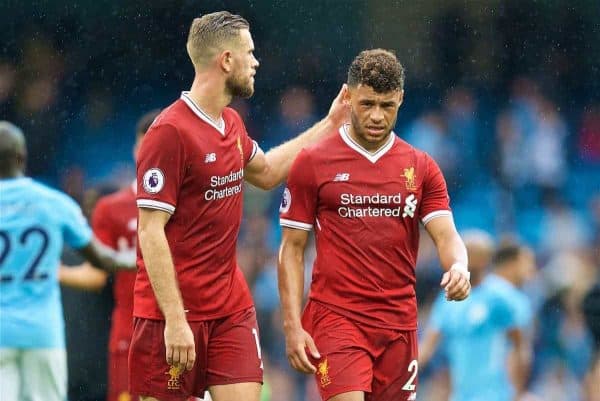 Sean Dyche is doing his best to become the new Tony Pulis, and the Clarets will set up to frustrate, as they did on both occasions last season.
It feels wrong to be talking about pivotal weeks this early in the campaign, but the next two matches feel vital in terms of Liverpool's momentum.
Accusations of a lack of character have been aimed at Klopp's side—it was depressingly on show at the weekend—but they have the perfect opportunity to silence that theory in the coming days.
Anyone excusing Liverpool for such a poor day at the office against City is being too loyal to their beloved club, but the overreaction must not be too hysterical.
If they fail to win their two upcoming home matches, however, there will be cause for concern, and a feeling that this squad remains flawed.
Come the end of the season, though, it will be a shock if we aren't simply calling Saturday's hammering "one of those days."