Steven Gerrard has given advice to youngsters hoping to make it as professional footballers, saying that "huge, huge sacrifices" have to be made.
Gerrard enjoyed an extraordinary 17-year career between 1998 and 2015, and is widely seen as one of Liverpool and England's greatest ever players.
Although blessed with phenomenal natural talent, the 37-year-old also worked endlessly on his game, looking to improve as a player as each year passed.
Speaking at the launch of IFFDC Liverpool College, formerly the LFC Foundation college, the Liverpool legend spoke about exactly what it takes to flourish as a young footballer.
"You've got be obsessed, you've got to make huge, huge sacrifices and you've got to listen to the right people," Gerrard explained.
"You've got to almost give up on your friends and stay away from the gang, and be focused and have tunnel vision on what your goal is.
"If your goal is to be a professional footballer or to be a coach, or whatever walk of life you want to walk down, you have to be obsessed to achieve that target."
Gerrard went on to explain the importance of having an education while trying to crack it in the game, in order to have another option if things don't go to plan.
"I was lucky because I went through the process and played for Liverpool and England, but unfortunately that doesn't happen to every kid," he added.
"A lot of kids give up when they get that knockback at maybe 15, 16, 17, maybe 18 years of age, and they fall out of the love with the game.
"They don't want to go into college or education and they give up on their lives.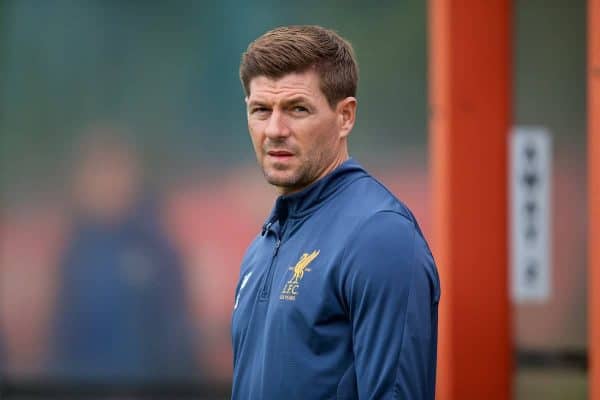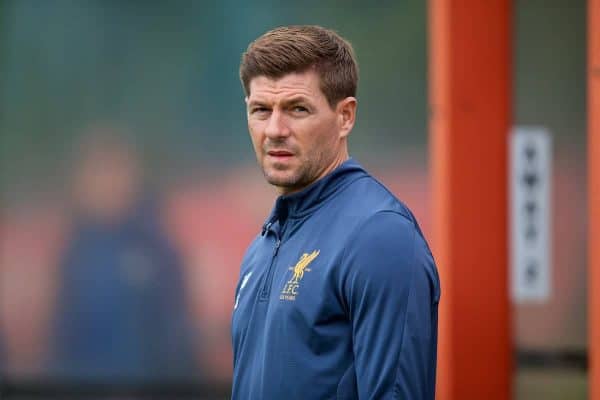 "This (college) gives a wonderful opportunity to anyone to further their education, get back involved in the game or go and get a different life experience abroad.
"I wish this was in place for my friends, because only three or four became professional out of 15, so the other 12 gave up.
"It's a very, very difficult profession to get to the top in.
"I always did my school work and college, because I used to say to myself, "what if I don't become a professional footballer".
"You need to earn money, you need to provide for your family somewhere down the line, so if you can get the best education you can while you're setting out on your other goals, it can only be of help if you need to fall back on it."