With Philippe Coutinho now set to remain a Liverpool player for another year, his performances this season will define his Anfield legacy.
It was a long and often tedious summer transfer window, with Coutinho's on-off move to Barcelona dominating column inches.
Liverpool's stance remained strong throughout, despite the Spanish side's ongoing interest, and he will now stay with the Reds beyond the summer.
It's fair to say the Brazilian has plenty of making up to do to Jurgen Klopp, his team-mates and supporters alike, but if he delivers on the pitch, all will be forgiven.
The next chapter of Coutinho's Liverpool career is likely to go one of two ways this season—will he replicate Luis Suarez's masterclass or Fernando Torres' damp squib of an ending?
Luis Suarez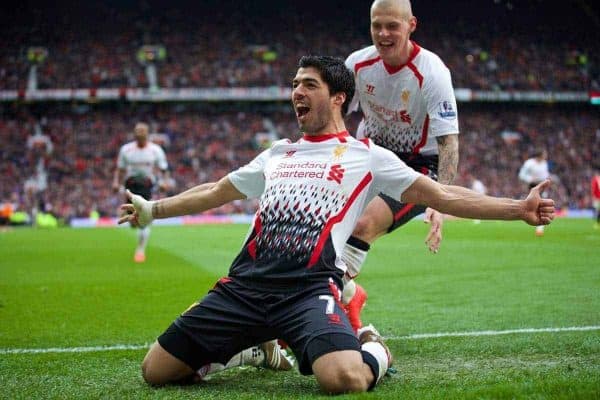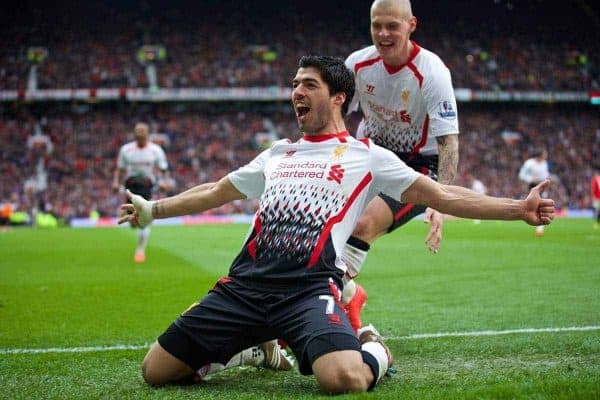 The summer of 2013 had real echoes of this current one about it, with the Reds' star man pushing for a move to another club.
Suarez stated his desire to leave Liverpool, but eventually stayed put for one more year, following an embarrassing bid of £40,000,001 from Arsenal.
A 10-game suspension for biting Chelsea's Branislav Ivanovic meant the Uruguayan missed the first six games of the 2013/14 campaign, and fans were eager to see his effort levels upon his return.
There was always the threat that Suarez would down tools, especially with rumours circling that he was disillusioned with English football, but he scored twice on his first game back at Sunderland.
What followed was the greatest individual season of any Liverpool player since the Premier League started in 1992, and one of the all-time great Reds campaigns in general.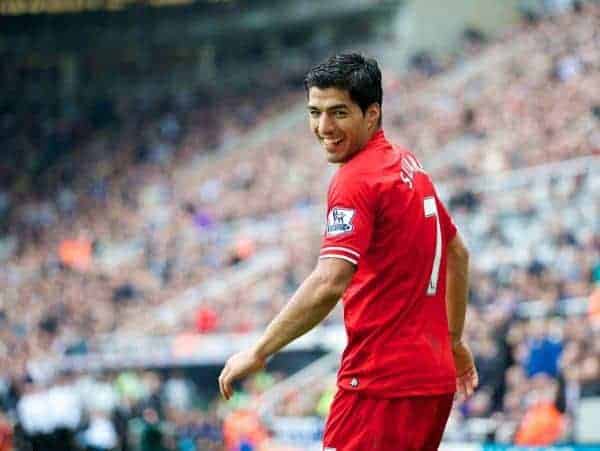 El Pistolero was the catalyst for an extraordinary season of attacking football under Brendan Rodgers, producing myriad moments of magic and cruising to the PFA Player of the Year and FWA Footballer of the Year awards.
He so nearly inspired the Reds to a first-ever Premier League title, and for a stint around Christmas, not even Lionel Messi and Cristiano Ronaldo could match him.
His performance in the 5-1 win at home to Norwich City in December 2013, in which he scored four fabulous goals, was the highlight of a special season that saw him net 31 goals and tally 21 assists in 31 league appearances.
Suarez's move to Barcelona after the 2014 World Cup had a feeling of inevitability about it, and while it was devastating to lose a true genius of a footballer, you couldn't begrudge him his dream move.
He had handled himself superbly after so nearly ruining his reputation a year earlier.
Fernando Torres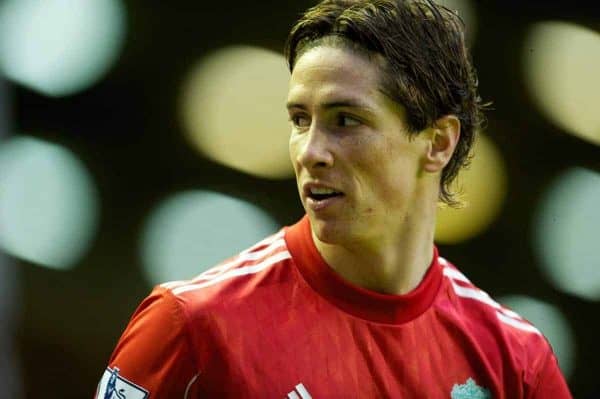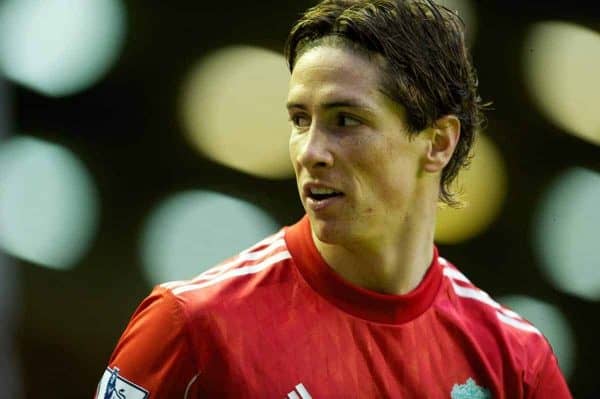 If Suarez ensured he will forever be loved, Torres did near-irrevocable damage that will always tarnish the memory of him, even if he has mended it a little in recent years.
It is easy to forget just what a remarkable striker Torres was at his peak—the best in the world—and his poor behaviour is the reason for that.
All had been rosy for the Spaniard in three superb years on Merseyside, but by the time the summer of 2010 rolled around, he was looking for a way out, with Chelsea, Man City and Barcelona all interested in signing him.
Rafa Benitez had been replaced by Roy Hodgson, there was a feeling that the squad was in decline and Torres, at 26, was wary of taking up a new challenge before it was too late.
Although he ended up staying that summer, his heart was never it in from that moment on, and barring a two-goal match-winning showing at home to Chelsea in November 2010, he was invariably a shadow of his former self.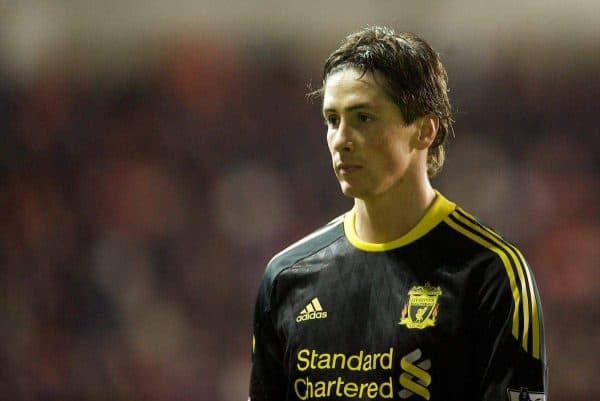 Nine goals in 26 appearances was a disappointing return for such a high-calibre striker, and when the January transfer window arrived, Torres was set to really anger the Reds faithful.
A £50 million move to Chelsea was completed by the time deadline day came to a close, with Suarez ironically arriving from Ajax on the same day.
There is not much in it when it comes to assessing Suarez and Torres' brilliance in a Liverpool shirt.
But because of the polar-opposite ways in which they acted, only one is still truly worshipped by the masses.
Legend or Forgotten Hero?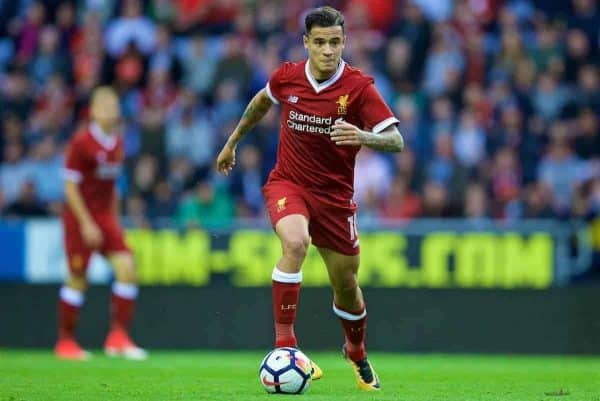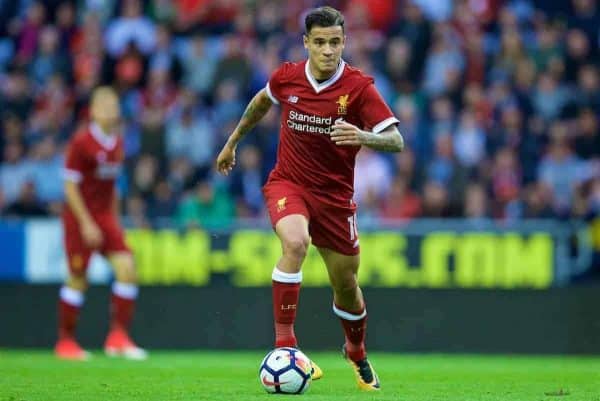 Coutinho now finds himself in the exact position Suarez and Torres did in 2013 and 2010—which superstar he chooses to emulate is entirely down to him.
The 25-year-old is a stunning footballer who has been Liverpool's best player over the last three years, and he has the ability to produce a Suarez-esque level of performance this season.
Granted, it will take something special to reach such staggering heights, but he can do it.
With Klopp fielding the Brazilian in his preferred central midfield role, and top-class attackers around him, everything is in place for Coutinho to thrive more than ever and blossom into a world-class figure.
If he forgets all about the summer's events and focuses on his football, all will be forgotten, as was the case with Suarez.
But if he sulks and fails to give his all like Torres, fans will turn on him in no time.
Coutinho won't be a Liverpool player forever, and has every chance of moving to Barcelona this time next year, but one more influential season, hopefully ending in trophy glory, would be a perfect way to sign off.
It would be such a shame if things ended sourly, but Coutinho can ensure that doesn't happen by knuckling down and treating us to something special in 2017/18.