Jurgen Klopp has revealed that he plans to continue rotating his Liverpool starting lineup throughout a congested 2017/18 campaign.
After sealing their place in the Champions League, the Reds face a busy season fighting on four fronts: in Europe as well as the Premier League, FA Cup and the League Cup.
Having taken on Hoffenheim over two legs to qualify for the continent's top-tier tournament, Klopp's side played five times in the first month of the season.
This saw the German make five changes to his lineup between those clashes with the Bundesliga outfit, with an altered side winning 1-0 at home to Crystal Palace.
And with a potential 27 games to play before the end of the year, this approach is set to stay.
"You have to accept this at the beginning of the season: I cannot make all players happy in each second of the day," Klopp told reporters on Friday.
"We spoke about this. If somebody who is not involved loses confidence, I can't change.
"It's always a decision for one game, and the players react really well in situations like this.
"We made a few changes [before Palace], and it was really good. That's the situation.
"We need to perform all of the time, we need to be ready all the time. That means we have to rotate if we can.
"Lineups can be different, it won't always happen because rhythm is important. We need those options, and now we have those options."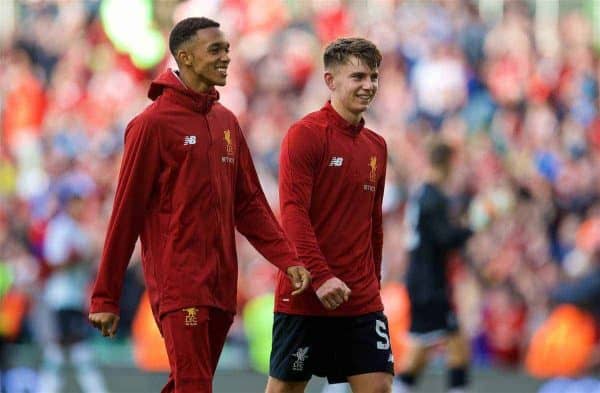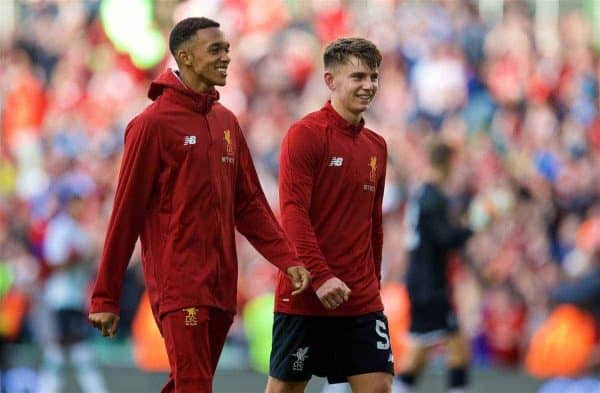 One such option is 17-year-old academy graduate Ben Woodburn, who returned from the international break having scored once and assisted once for Wales.
Woodburn netted the winner on his debut for Chris Coleman's side against Austria, leading to a new nickname, but Klopp is eager to remain patient with the youngster's development.
"I love the phrase 'Prince of Wales', I'm not sure he likes it too much! I'm really, really happy for him," he said.
"He's our player, that's maybe the best news. We try to help him, we try to protect him with all we have.
"We are in close contact. Yes, he had these minutes for Wales; we have to give him education and training.
"He will play wherever he is needed, and that's good for his development.
"I have at least a minimum of 50 percent responsibility for his development. We know about [this] and we are really ready to live it.
"That doesn't mean he can't start for us tomorrow—yes he can, in some games.
"He had good games in pre-season, and you could really see in the last two weeks that everything came back.
"He really played football, he's very football smart. We are happy to have him, and we still want to help him in his development."