Liverpool's latest recruit, Alex Oxlade-Chamberlain, shares many traits with his Anfield team-mates, bringing more effectiveness to a position of strength.
Numbers in midfield have quickly become a positive for Jurgen Klopp this season, with the Reds boss boosting his options in the centre of the park not just with Oxlade-Chamberlain's arrival, but also by moving James Milner back into the area.
Whether or not Milner's reprisal of his former role is cause for celebration among fans or not is immaterial; he is an option for Klopp and has taken part in three of the four games so far this term.
Add in regulars Jordan Henderson, Gini Wijnaldum and Emre Can, plus injured Adam Lallana, a "reintegrated" Philippe Coutinho and the promising hopefuls including Marko Grujic, and competition is fierce for central spots this term.
That's where Oxlade-Chamberlain comes in, bringing Klopp a vital two-pronged factor for both his signing and for inclusion going forward.
The best XI is made of 15 players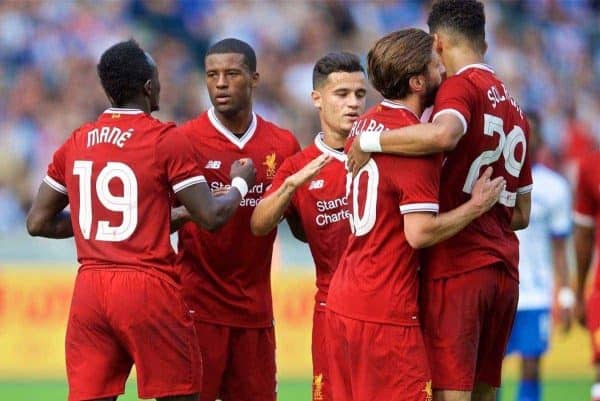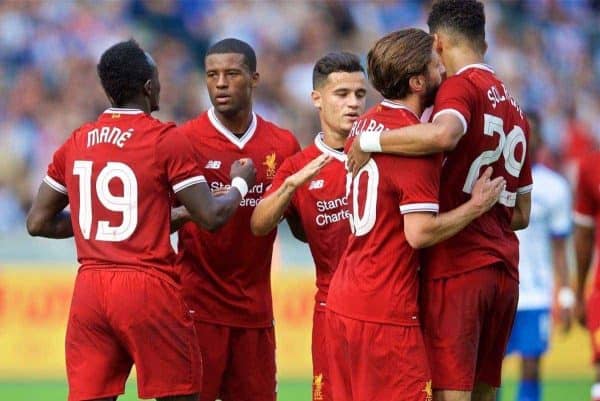 It's always tempting to judge new signings based on "where they fit into the best XI" but the simple fact is, that's irrelevant. There isn't any point to a best XI: it's rarely available, it can't play 10 games in a row and even on the biggest stages, cup finals or rival matches, inevitably at least someone will be missing.
That's why Real Madrid have the depth they do, it's why Manchester United lash out £40 million on a midfielder after spending £90m on another last year and it's why Manchester City have about three dozen players who can act as a No. 10.
Inevitably, the best side isn't the one with the finest starting 11, but the one whose level of quality in the starting 11 is least-affected by the most changes to it.
That doesn't have to be the case when no European football is on the cards, but every big club in England have that this term.
Have three top-tier, Premier League quality central midfielders and you can win a big match. Have four, and you can win back-to-back games and be strong by rotating one each time for a month or more—until one gets injured, one tires and the trio as a whole loses effectiveness as a result.
Have five, or even six of a similar level—inevitably one might turn out to be the "star" or have greater tactical influence—and the team can take on all-comers, safe in the knowledge that each player can perform, know their roles and have the ability to make their chance count.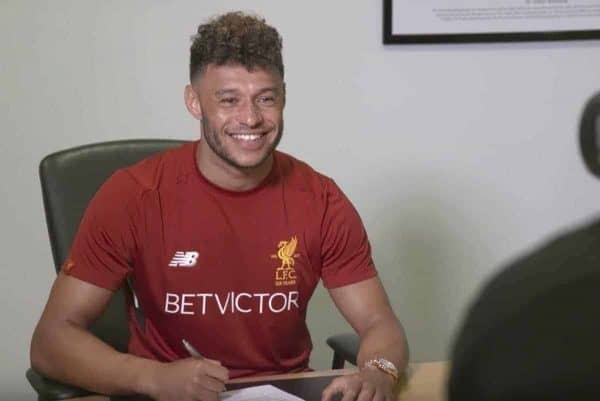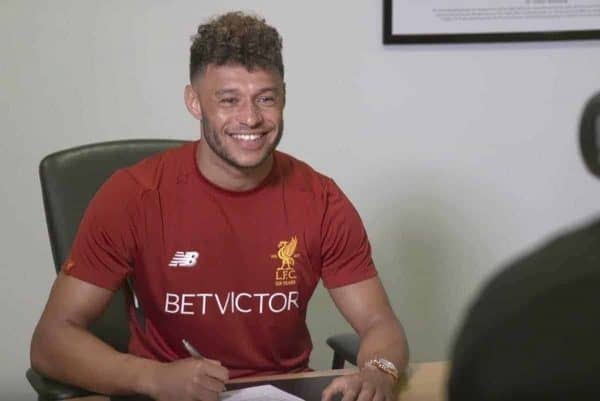 You don't pay £30 or 40 million for a mere bench player, you pay it for someone who can keep the starting 11 at or near the same level when they play…even if that isn't every single week without fail.
Oxlade-Chamberlain brings that to the Reds' midfield zone.
No Lallana until October and Wijnaldum suffers injury too? Here's an international, a 24-year-old with almost 200 Arsenal games to his name, to take his place.
Lost the pace of Sadio Mane or Mo Salah on the flank? No longer does the attack need to become predictable and reliant on build-up play rather than incision; Oxlade-Chamberlain can offer that speedy outlet as well.
He doesn't need to bring something new to the party himself: he brings the talents and traits of multiple current Liverpool players, and allows Klopp to replicate their effectiveness, something which the Reds missed in more than one position last season.
Verticality and explosiveness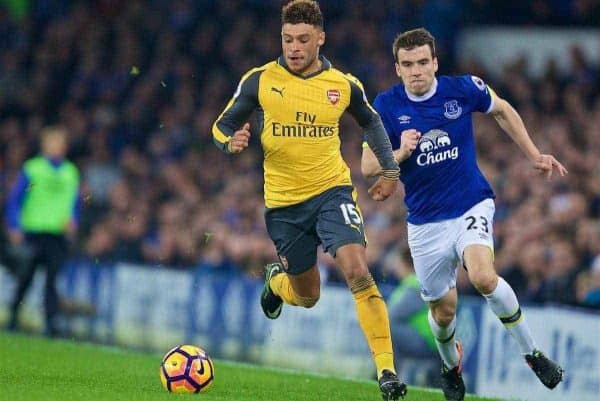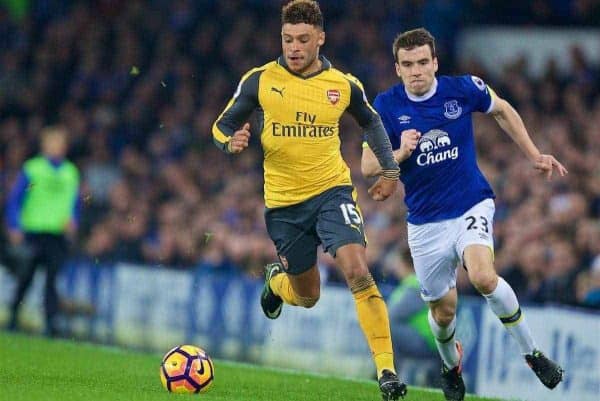 Ask any fan—maybe aside from certain Arsenal ones still hurting after the past week or two—what Oxlade-Chamberlain's biggest strengths are and they'll likely point to his versatility, his pace, a good engine and perhaps dribbling.
If the latter comes as a surprise or creates dubious looks to any, it shouldn't—his style and the areas he dribbles in might be different, but Oxlade-Chamberlain is exceptionally adept at going past opponents.
He wants to play centrally, that's well-noted, but here's a comparison (via Squawka) against in-from-out attackers (who can all also play centrally) from last season, where he featured most frequently for the Gunners until their late-season switch to a back three.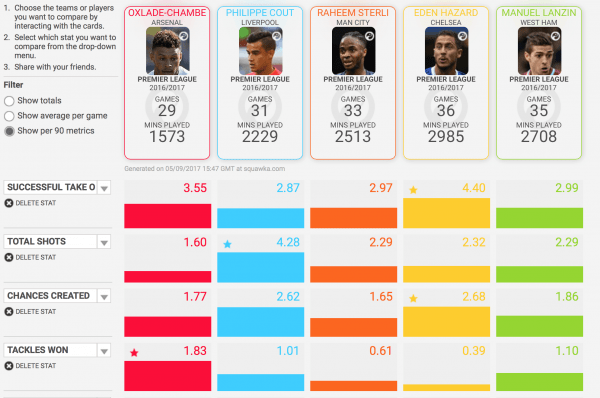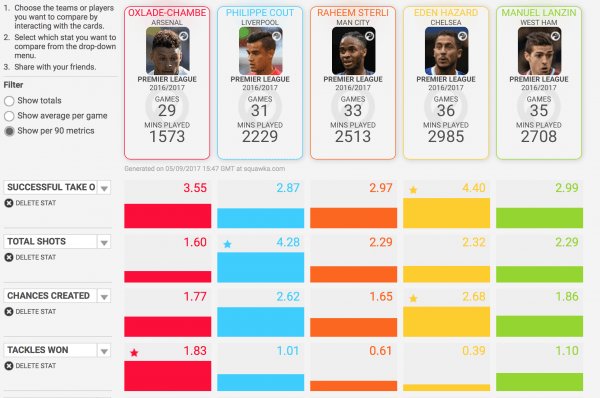 Few conclusions should ever be drawn from a first glance at a single stat in isolation, or even a handful, but the table shows two attributes which are a) big strengths of Oxlade-Chamberlain's, and b) work perfectly in tandem with each other for what Klopp wants of his midfielders.
Namely: Win the ball back, immediately surge forward.
That ability to instantaneously switch from defensive and containment mode, to exploitation of space and countering, is one of the hallmarks of this Liverpool team and Oxlade-Chamberlain could be one of the midfield options who does it best for the Reds.
(At least for a season, until Naby Keita arrives and raises the bar for this particular phase of play.)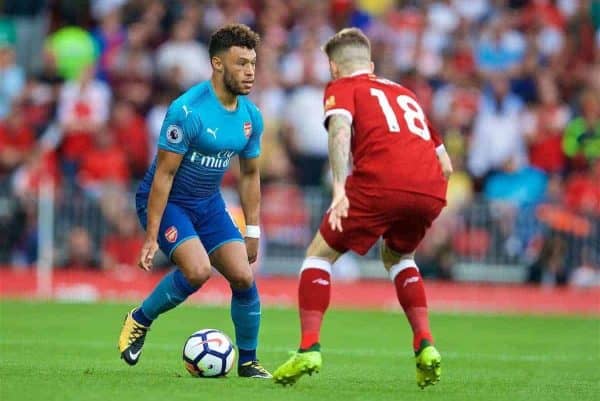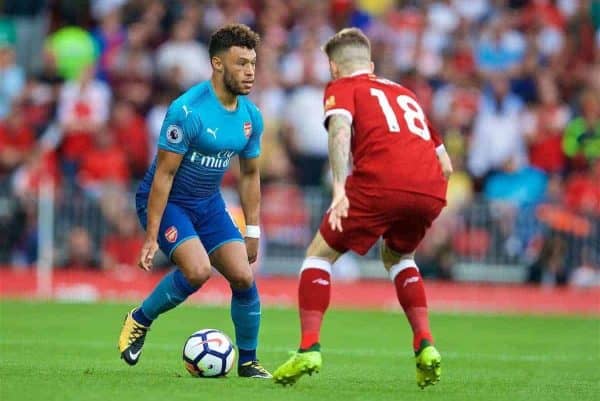 One drawback: his end process, his decision-making, has been what lets him down thereafter. Take on another, or release the pass wide into space? Shoot from range, or thread a through-ball?
Sometimes that final selection process lets him down, and often the execution of the selection isn't great anyway.
Which brings us nicely to a final point.
Kaisen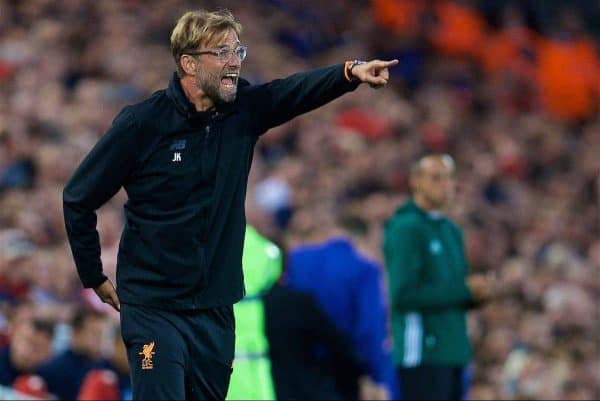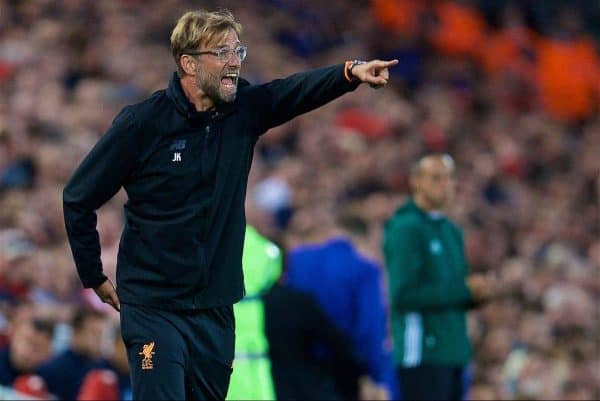 If Klopp is known for anything at Anfield, it's for encouraging personal development in his players and creating a culture of constant improvement.
Small details, marginal gains, incremental additions: they all come together to make a more rounded, more complete player. And when several players achieve in that manner, the team gets a much bigger, much more noticeable jump.
He will work with Oxlade-Chamberlain, and sees potential for great improvement, no question.
It should be noted that for all the talk of stamina, power and other athletic traits being among Oxlade-Chamberlain's skill set, he has tallied 2500, 1500, 2100 and 1100 minutes across all competitions in the last four seasons, and never more than 1600 minutes in the Premier League.
For context, Divock Origi played just under 1600 minutes in the league last term for the Reds, and Simon Mignolet tallied 2500 minutes in the league alone.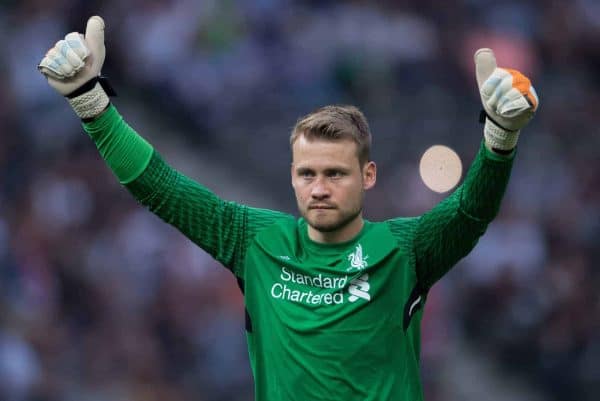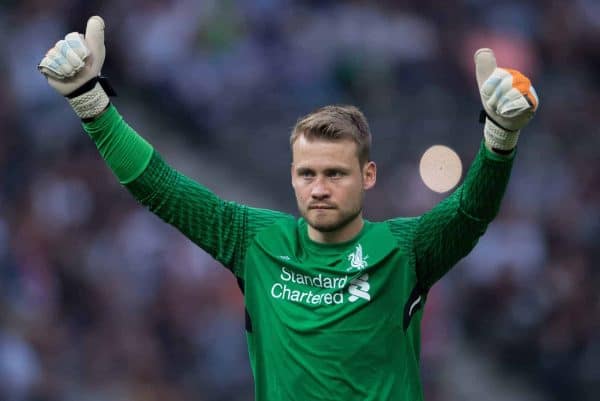 Availability has been an issue for Oxlade-Chamberlain and consistency of fitness as much as technical performance has to be a target for him.
Tactically though, there are improvements and alterations to be made—to Liverpool's style if nothing else—but his way of playing, and where he excels most frequently, should be proven to be of great benefit to the Reds.
Oxlade-Chamberlain is largely more of the same rather than a completely new dimension in the Reds' midfield, or indeed in the attacking line, and can offer an increase in functionality instead of an alternative method.
But that's no bad thing for fans: when those zones in the team function as well as they do, why would you want to see anything else?