Liverpool recorded their biggest-ever European away win at Maribor on Tuesday night, with Rahul Tanna providing the view from the travelling Kop.
Tuesday, October 17, 2017; matchday, Maribor vs. Liverpool
4am, and I had just woken up and quickly packed my stuff for Maribor, absolutely buzzing. Got into a cab with my good friends JD and Jen just after 5am, and we were on our way to Luton Airport. The start of another European away trip, and hopefully three massive points.
We were meeting up with other Reds at the airport, including another good mate of mine, Adeel—very well-known on Twitter for travelling watching Liverpool home and away on a weekly basis.
We got through security very fast and had an hour to wait before it was time to board our flight.
At 6.50am, we finally boarded the plane for a 7.30am departure, nerves starting to kick in.
Beating Maribor would be massive for our Champions League campaign. With the Reds having only picked up two points against Sevilla and Moscow, a win against Maribor would take Liverpool to five points overall with three games left.
And off we went, the long trip had begun as we were going from Luton Airport to Ljubljana, and then we had a car hired with JD driving us to Maribor.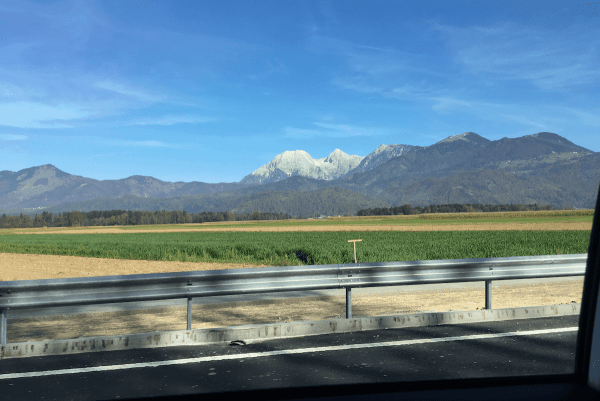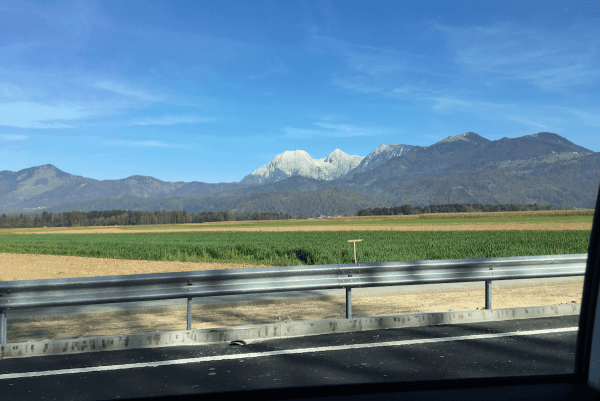 As soon as we landed, and came off the plane, it was absolutely boiling, 23+ degrees, with the sun shining upon us.
While driving to Maribor we came across some great mountains, it's crazy the places we all go following Liverpool—I mean who would go Maribor for any other reason?
Finally, midday and we had arrived at Maribor. We went straight to the square where all the fans were meeting up, the Maribor fans were coming to us asking for photos and offering us all pints of beer.
They gave us a very warm welcome, even inside the ground—they were chanting even after the game ended despite losing 7-0.
After chanting various songs in the square, at 7.30pm the police had arrived to escort us to the ground. The walk to the ground was great, felt like a proper away day compared to being at Moscow a few weeks ago.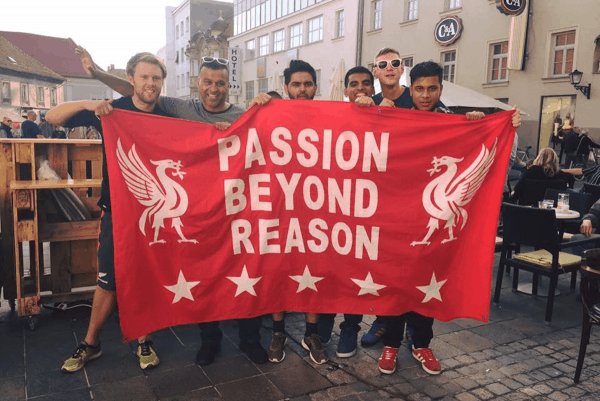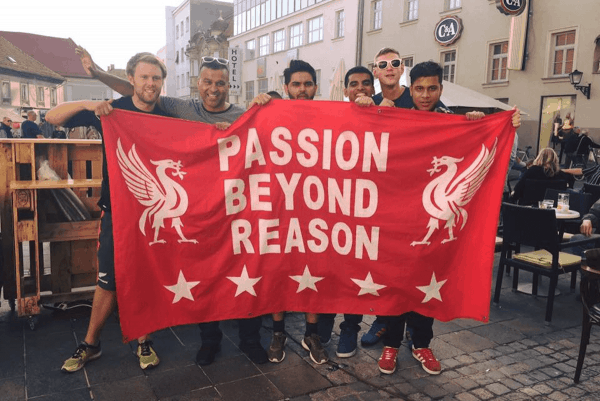 We had arrived at Maribor's ground, Stadion Ljudski vrt. The ground was really nice—had a maximum capacity of 12,994. Liverpool fans were located behind the goal/corner flag.
As soon as we got inside the ground, the first priority was putting our banner on the nets: Passion Beyond Reason. I would normally take my Sadio Mane banner, but with him being injured it gave me an opportunity to take other banners.
The concourse was weird, similar to Burton away last season. It was outside with two small stands selling alcohol, soft drinks and food.
The only issue for many people was that it was card payment only—and many people had euros in cash.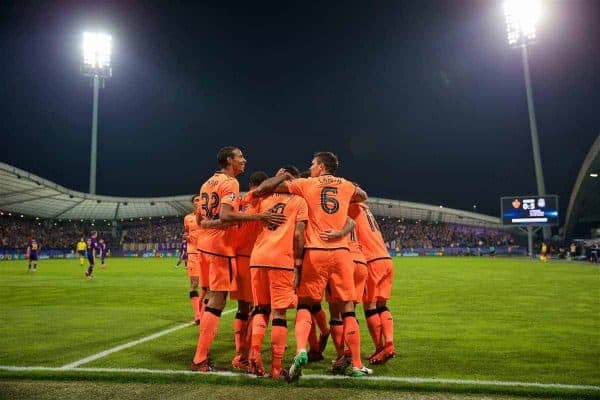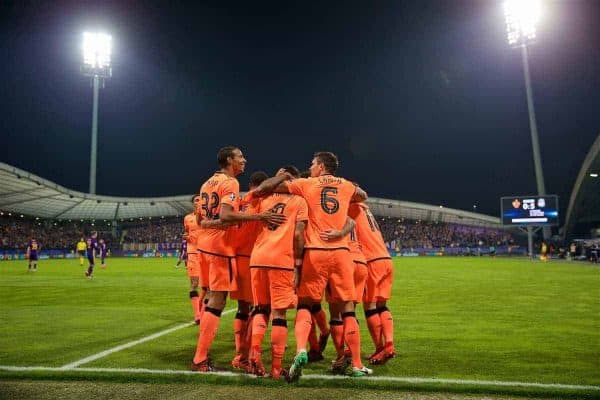 From the start to the end the atmosphere was electric, non-stop singing, chanting the lads on. With Firmino scoring four minutes in, we were already feeling positive and singing from the top of our voices.
A special mention to the Maribor fans, who were singing even after being 4-0 down.
The performance in general was a 10/10, would be wrong to fault anyone after winning 7-0 with a clean sheet. One of the best away games I've ever done.
The atmosphere made it a very special night for us, making club history as the biggest-ever away win in Europe. A proud feeling for us all as fans and for the club.
Firmino and Salah scoring twice, Coutinho, Oxlade-Chamberlain and Alexander-Arnold also getting involved on the scoresheet. Our next fixture in the Champions League is Maribor again, this time at Anfield. Will another record be broken?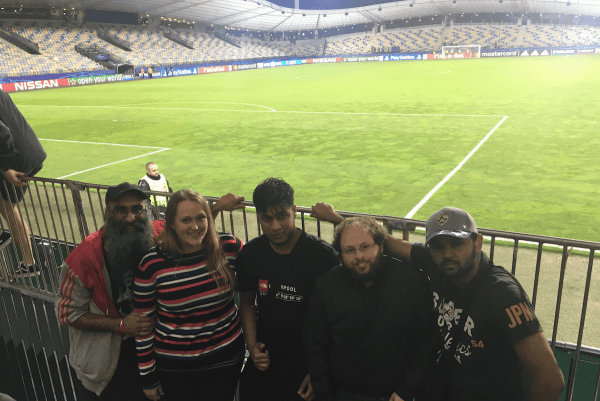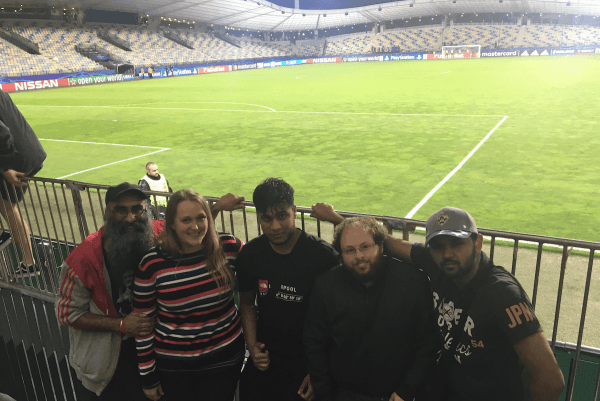 After the game ended we went back to the square chanting, and went to find some food. Sunny, Reiss, AP, Bully, Kindi, Adeel and a few others. All following our good mate Satinder who was trying to find the closest kebab shop.
After walking for a good 20 minutes with a pint in our hands, we finally found a place to grab some food.
This trip couldn't have been any better, from the score, to the weather, to the atmosphere…everything made the trip perfect.
Following Liverpool Football Club round Europe is a blessing and should never be taken for granted. Personally I can't wait for Sevilla next month—should be another great trip.
It's time to go back home, and get ready for Sunday. Another away game, a tough one against Spurs—at Wembley Stadium. Will I be there? Wouldn't miss it for the world!
---
* This is a guest article for This Is Anfield. If you'd like to contribute a piece for consideration please see this page. Follow Rahul Tanna on Twitter, @_RahulTanna.