Dejan Lovren has revealed the extent of the abuse he receives for his performances for Liverpool with a sickening Instagram message.
The 28-year-old has been the focus of widespread criticism for much of his time with the Reds, having joined from Southampton for £20 million in 2014.
Lovren was roundly scrutinised for his display in the 4-1 defeat at Tottenham, which saw Jurgen Klopp substitute the centre-back after just 31 minutes.
But while Lovren was, along with the majority of his team-mates, at fault at Wembley that day, the Croatian has provided an insight into the personal threats he received as a result.
In his Instagram story on Tuesday morning, he added a screenshot of a message from a user, saying: "I'm gonna murder ur family u Croatian prick."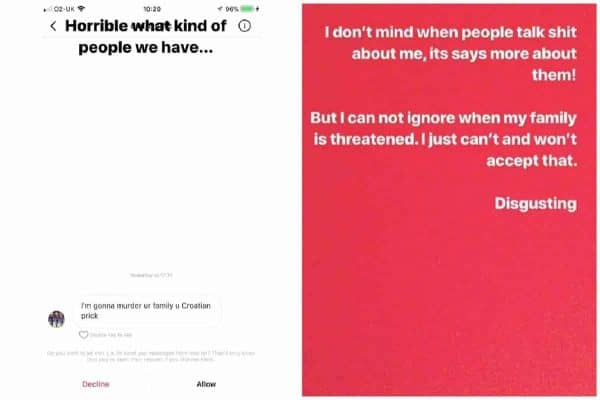 "I don't mind when people talk shit about me, it says more about them," Lovren wrote in response.
"But I cannot ignore when my family is threatened. I just can't and won't accept that. Disgusting."
This is, clearly, disgusting behaviour, and serves as an eye-opening reminder of the issues with social media and anonymity.
Lovren remains a key player under Klopp, though he was a late withdrawal from Saturday's 3-0 win at home to Huddersfield with a thigh injury.
He is not set to be sidelined for long, with the Croatian FA expecting the No. 6 to join up with Zlatko Dalic's squad for next month's World Cup play-off double-header against Greece.
He has made 12 appearances for the Reds so far this season, including six starts in the Premier League.