Liverpool's defence has been analysed to death, and there have been recent misgivings about the attack, but what about Jurgen Klopp's midfield?
"Midfield remains a bit of a concern for me. Does Jordan Henderson influence games enough?"
"Are Emre Can and Gini Wijnaldum consistent enough and capable of moving their respective games to the next level?"
These were questions I posed in an article back on August 24, after our first four games.
Of course, they weren't questions relating solely to those four games, but rather the impact—or lack of—of all three players throughout their time in a Liverpool shirt.
After several more ineffectual games, and a horrible run of form, the answer to both questions remains categorically 'no'.
With Adam Lallana injured and Lucas Leiva and Kevin Stewart having been moved on, it's a case of these three, plus 'utility man' James Milner, vying for two midfield spots now that Philippe Coutinho is back.
But let's leave Coutinho out of it for the moment, because while we can accuse him of other things, failing to deliver on the pitch certainly isn't one of them.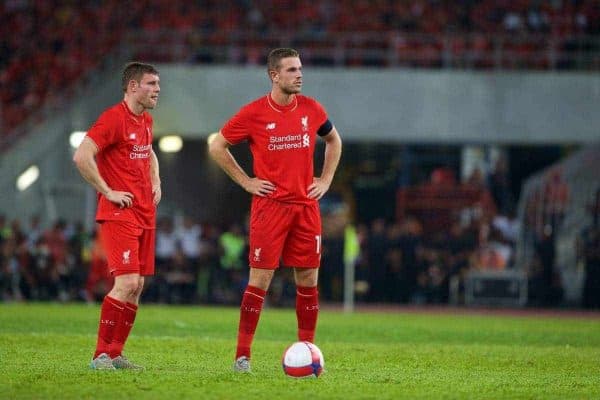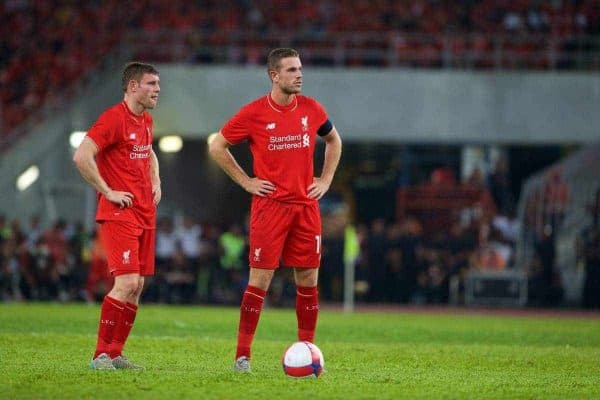 Back in the later, darker days of the Brendan Rodgers reign, we found ourselves in a right old mess with the quality of creative midfielders available.
Two of them were Milner and Henderson…they were supplemented by Can Lucas and Joe Allen.
The big criticism of that midfield back then was that they created next to nothing for the forwards, and couldn't hit a cow's rear with a banjo between them.
Each of them were one-goal-in-10-games midfielders, at the very best.
Well, it's the same now! Henderson, Milner and Wijnaldum offer almost zero goal threat, either through scoring themselves or by providing assists.
Can offers a little more, but not much; Wijnaldum was signed for a cool £25 million to add more, but doesn't.
These are the players who should be feeding the forwards, or breaking from deep to link with the forwards, or setting up counter-attacks for the forwards.
In each of these they are sorely lacking—so let's take a look at each player in more detail.
Jordan Henderson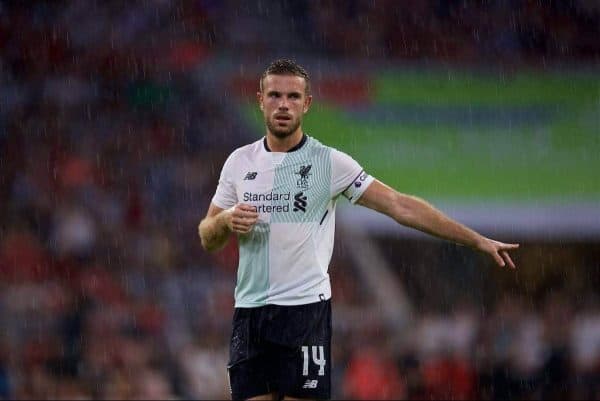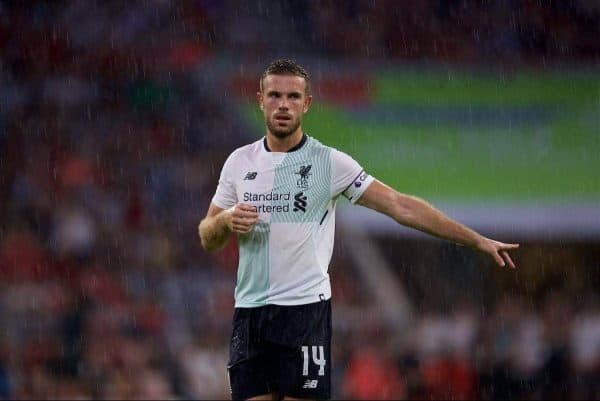 Henderson die-hards, you're not going to like this…but it needs to be said.
In an article I wrote two years ago, we had just been beaten in an FA Cup semi-final at Wembley by Aston Villa, a side boasting Tom Cleverley in midfield.
I made the following statement: "When the going got tough against Villa, the weak got found out, and Henderson disappeared. He went missing in action and did absolutely nothing to attempt to rescue the game." I maintain we have the same player now.
This player is not captain material. He did the same disappearing act recently against Man City.
Yes, they're a good side, but for goodness sake, we still had two banks of four for them to get past, but Henderson and Wijnaldum (more about him later) might as well have waved a white flag with a jellyfish emblazoned upon it.
It's not just Henderson's lack of leadership at critical moments, it's that he's also limited both creatively and defensively.
He offers next to nothing as a creative force, he offers next to nothing as a goal threat, and he offers next to nothing as protection for the defence.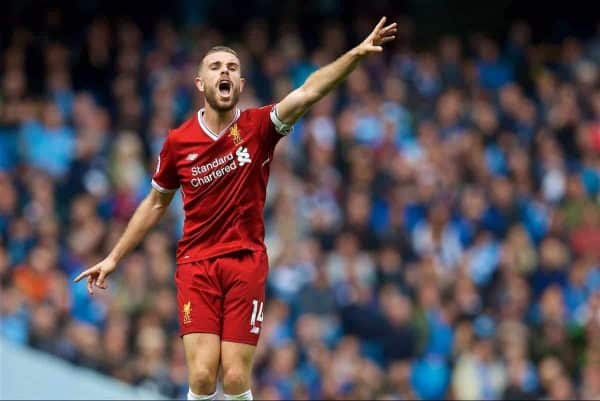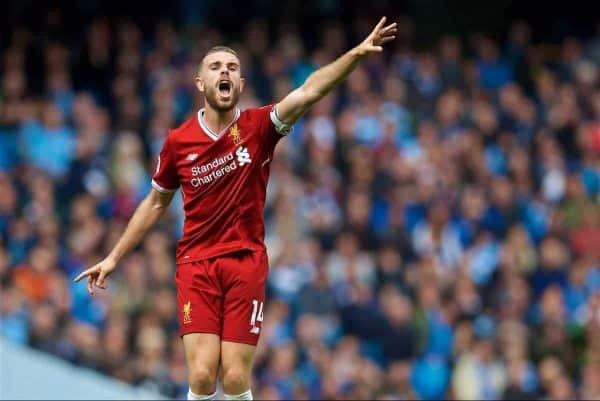 He takes the easiest, least-creative pass 99 percent of the time—often backwards and sidewards—and whenever he tries something even approaching creative, it rarely comes off.
In 257 appearances he has 25 goals (one goal every 10 games) and 37 assists (one every seven games). So in a 38-game season he will give us, on average, four goals and six assists.
For anyone saying 'that's not his job': well, what exactly is his job?
If it's to assure the defence doesn't get breached, we have conceded an average of 1.3 goals per game for several seasons now, with Henderson—injuries aside—an almost ever-present.
Another damning statistic is his shooting: he has taken 297 shots in his Liverpool career, with only 88, or 30 percent, on target. Twenty-five have found the net; one goal for every 12 shots.
If we wish to rejoin the elite, we need midfielders, and a captain, with far more than Henderson has proven capable of providing.
Georginio Wijnaldum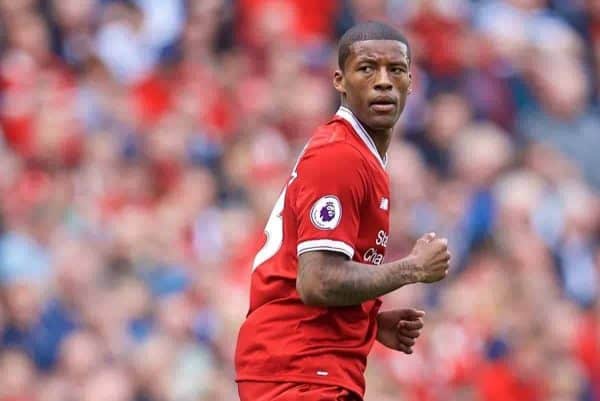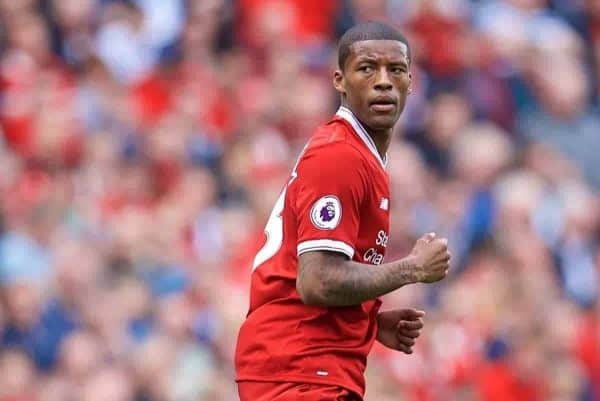 I have serious concerns about this player.
I've been watching our beloved Reds for decades now and I am being 100 percent sincere when I say I have never, in all my time watching this great club, seen any player so astonishingly inept in away games.
It's not a 'hoodoo' that prevents him from scoring an away goal. It's a complete and utter lack of appetite.
Never have I seen a player 'hide' in every away game like I see this player hide.
Oh sure, he has the odd decent game at Anfield, but y'know what Gini, if you can't put the effort in away from home, you don't deserve the shirt when we're playing at home.
He's scored 17 goals in a total of 40 home games for Newcastle and Liverpool…and a great big fat duck egg in 40 away games.
At one time I thought it was a case of bad luck. It's not. His role in the Man City debacle was eye-opening: I watched him visibly throw in the towel.
That's just not acceptable for any Liverpool player. At Newcastle on Sunday, he performed yet another disappearing act. It was the same against Leicester City, too.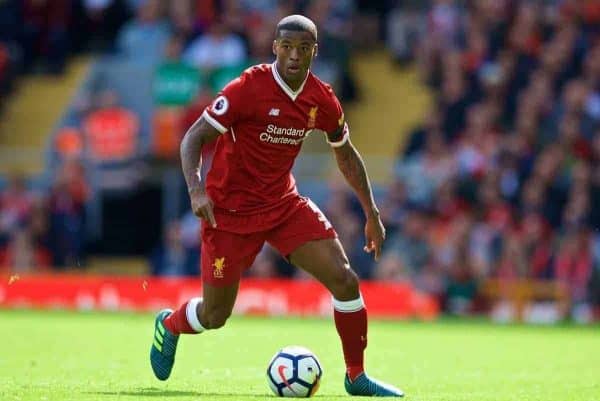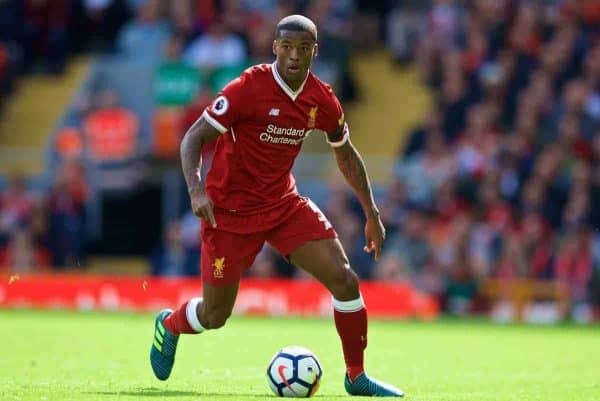 Not only that, but his goal threat is evaporating year upon year. At PSV Eindhoven, he scored 40 goals in 109 games—a very respectable goal of every 2.7 games.
For Newcastle, he scored 11 in 38—a goal every 3.5 games; for Liverpool, he's scored six in 39…a goal every 6.5 games.
He has 14 assists across his 80 Premier League outings…one every six games.
Again, using stats for his Liverpool career to date, he'll score six and assist six per season.
Add that to Henderson's four goals, and a worrying lack of firepower emerges behind our front three or four.
Not only are those three or four players expected to carry the goalscoring for the team, they have to do it with a midfield—and defence—barely assisting them.
Emre Can & James Milner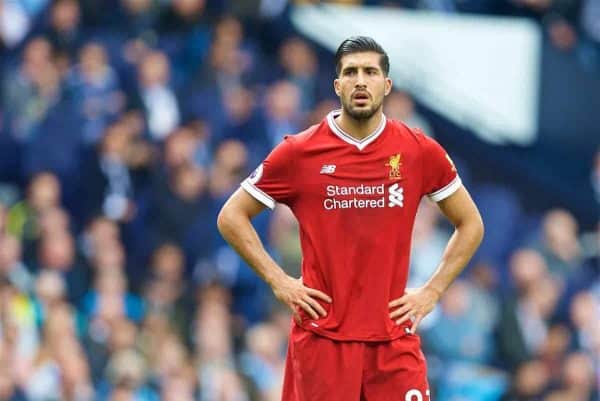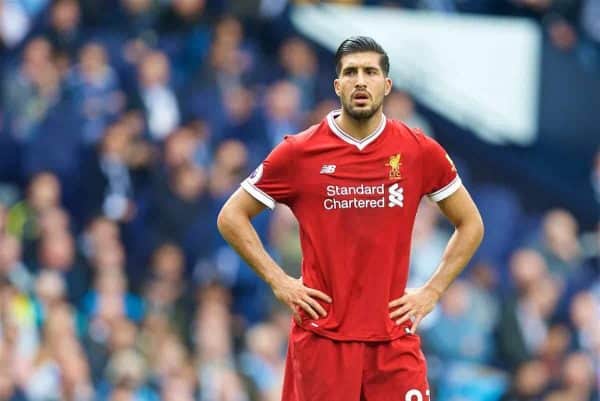 Can divides opinion…some see him as a swashbuckling, driving force in the centre of the park; some see him as a bit of a headless chicken.
I see both sides, because he can do either extremely well on his day—it's just that his swashbuckling days are too sporadic and far too seldom.
He's another who rarely scores or assists: in 94 Premier League appearances, he's scored just seven and assisted four. Using the same maths as before, that's three goals and two assists per season.
He did play as a defender under Rodgers, so the numbers are skewed a little…but not much.
In his last full season and the start of this, all as a midfielder, he's scored five league goals in 37 games. His shooting accuracy is equal to Henderson at 30 percent.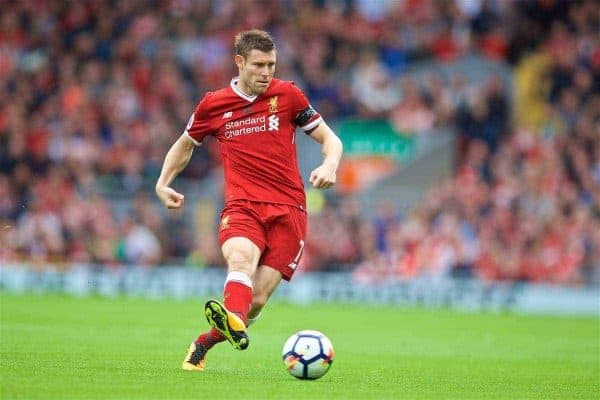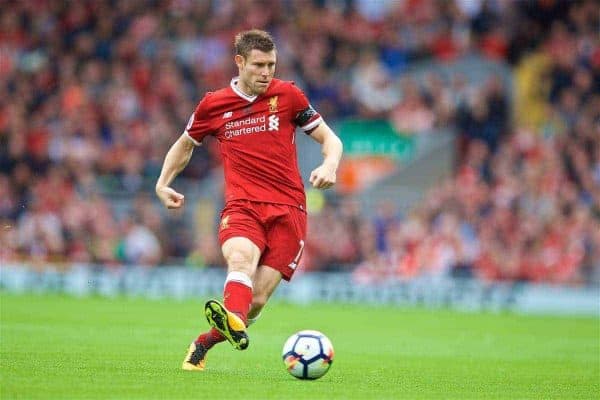 Finally, there's James Milner: while he works his socks off, his limitations as a creative player are well documented.
Replacing any of the three with Milner won't alter the goal or assist stats as it's around 50 games since he scored from open play.
But it might add some steel, determination and pride; I'd have him in like a shot over Wijnaldum, until the latter decides his attitude and commitment is worthy of the Red shirt.
Lack of End Product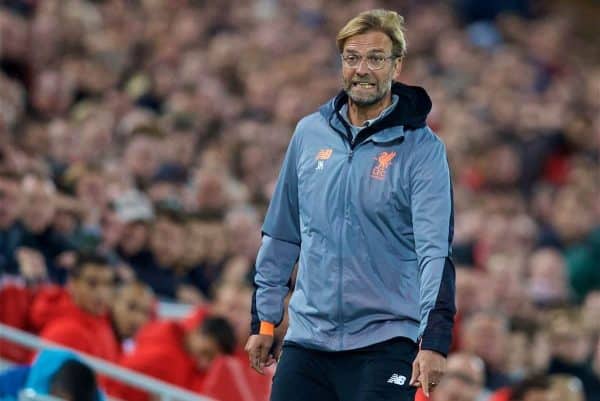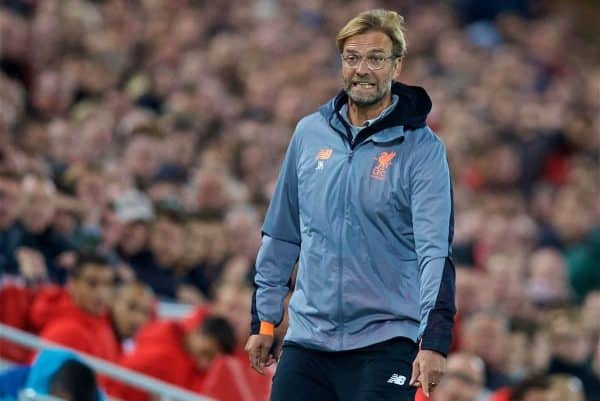 So, statistically, the most we can reasonably expect in a season is around 15 or so goals between the four of them.
But we're seven games into this season, and they have scored a combined total of one goal and offered just two assists.
We do, however, remain the fourth-highest scorers in the league, so perhaps the front line are achieving this in spite of the midfield, rather than because of them.
While Mohamed Salah, Sadio Mane and Roberto Firmino have been criticised for recent displays and poor finishing, they have scored a credible nine of our 13 league goals between them.
That's more than 12 other Premier League clubs have scored in total all season.
With only a solitary Henderson strike coming from any player (Coutinho aside) from midfield or defence, the front lads are single handedly carrying the weight of the goalscoring burden between them.
If they look like they're toiling under the weight of expectation, it's probably because they are.
Solutions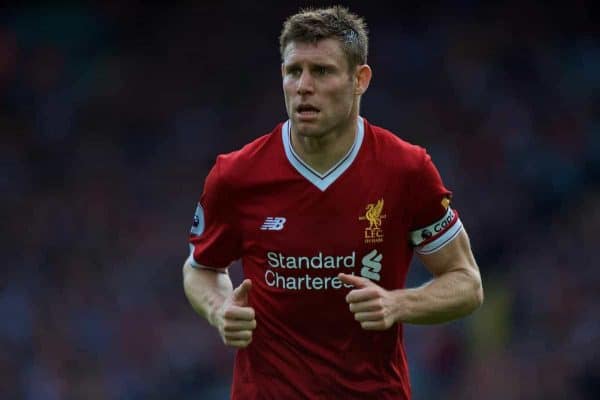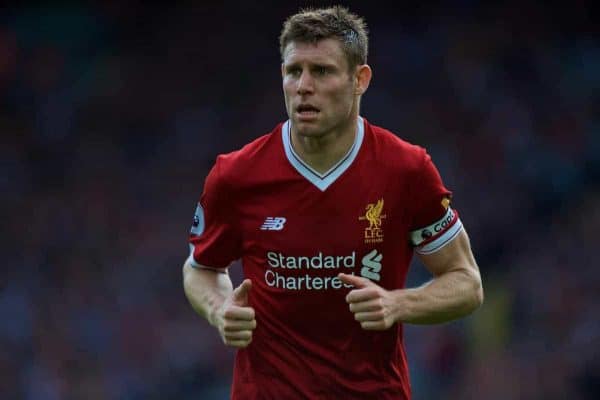 Most of this article has focused on the creative side. But their job as midfielders means they're also tasked with keeping the opposition at arm's length away from our goal.
The fact that we currently rank joint-15th best defence in the division suggests they're not doing that side of the job particularly well either.
As with the defence, there lies a midfield dilemma for Klopp to sort out: Coutinho is essential, we desperately need Lallana back for creativity, and Naby Keita can't arrive quickly enough. Let's hope it's in January.
In the meantime, Klopp has to work with what he has. But his options, as with the defensive situation, are worryingly limited.
However, he does have options to at least improve what's been on show lately: Milner, for all his limitations, is wasted on the bench when it's clear we need leadership, commitment and a semblance of defensive quality in this midfield.
Those traits alone mean we should start him ahead of Wijnaldum, and I'd also have no hesitation giving him the armband—I'd play him at right-back too, but there's only one of him.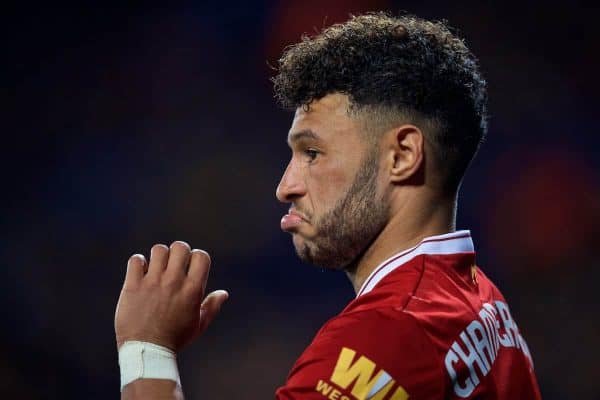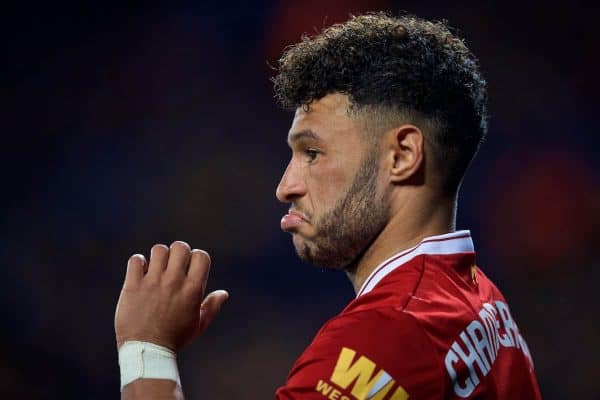 Maybe it's time for Alex Oxlade-Chamberlain to be drafted in to central midfield?
Or should Can or Henderson take up the last remaining spot alongside Milner and Coutinho, armed with the knowledge that they're playing for their futures?
Klopp has a lot of thinking to do and a lot to put right. Normally, I am very confident he'll make the right decisions and get us flying again.
But after some insipid recent displays, and seeing too many poor individual performances being overlooked—excused even—by the manager, for the first time I have to admit I'm having my doubts.