After spending the previous campaign operating at left-back, James Milner has revealed he is "delighted" to return to midfield duties for Liverpool.
Milner took over from Alberto Moreno as Jurgen Klopp's first-choice left-back last season, making 40 appearances as the Reds finished fourth in the Premier League.
But this term the veteran has resumed his natural role in the middle of the park, with 11 outings so far in 2017/18.
This includes consecutive starts in the last three games, and speaking ahead of Liverpool's Champions League clash with Maribor, Milner explained how it has been a relief.
"Obviously last season I was asked to do a job, and I did that as well as I could," he explained.
"I didn't like it, but the team always comes first. That is always the case.
"I definitely feel myself enjoying my football again in midfield this year, I just want to get out and there and contribute as much as possible for the side.
"It might take me a few games to get fully up to being 100 percent comfortable, but like I said before I'm just enjoying being there.
"Hopefully I can get around the field and contribute at both ends."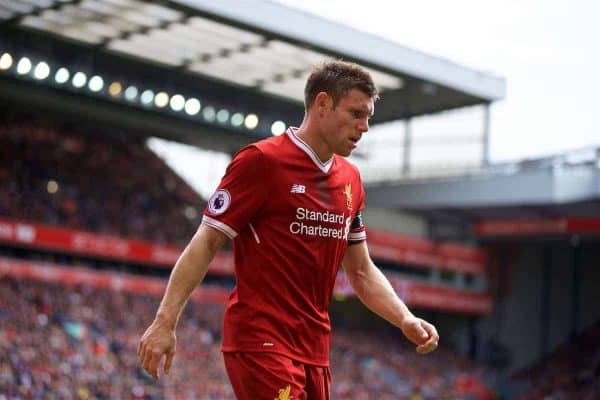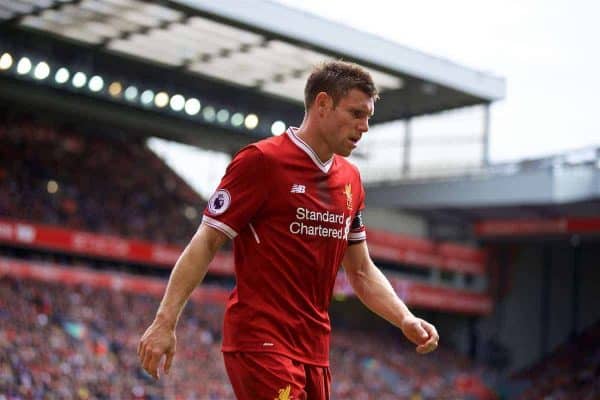 ---
Milner was the subject of interest from other Premier League clubs in the summer, including Leicester City, as Klopp opted to sign Andrew Robertson from Hull City.
But while Robertson and Moreno are duelling for the starting role at left-back, Milner is now fighting for his place in midfield again.
And the 31-year-old is hoping to hold onto his place in the side after a "very frustrating" start to the season, when he largely featured on the bench.
"Every players wants to play football. That's what I want to do," he added.
"The manager picks the team and if it's not happening you have to force your way in, and when you do get a chance you have to take it.
"Hopefully I've done enough to stake a claim for that shirt.
"We have so many games there's going to be rotation, but as an individual you want to perform as well as you can.
"At the start of the season the manager pulled me aside and said he's looking at me more in midfield. Obviously I was delighted.
"It's down to me to force my way into the team. We've got a talented group of players, competition for places.
"But for me as a player it's about the chance for me to show [my quality]. I just want to keep improving."