Despite his claims to the contrary, Jurgen Klopp is presiding over a dreadful Liverpool defence, compounded by Sunday's 4-1 mauling at Tottenham.
The Reds took to Wembley Stadium buoyed by a 7-0 triumph away to Maribor in the Champions League, but left northwest London deflated once again.
A brace from Harry Kane and further goals from Heung-min Son and Dele Alli consigned Liverpool to their second defeat to a top-four rival in the Premier League after just nine games.
In defeat, conceded their 21st, 22nd, 23rd and 24th goals of the campaign, with Klopp's side shipping 1.6 per game on average, more than in either of his seasons at Anfield so far.
After four transfer windows, the German is yet to truly address his issues at the back, and persistent efforts to absolve his defensive line of blame have undermined his position on Merseyside.
As their thrashing in HA9 hammered home once again, Klopp is irrefutably wrong about Liverpool's defence.
Inheriting Weakness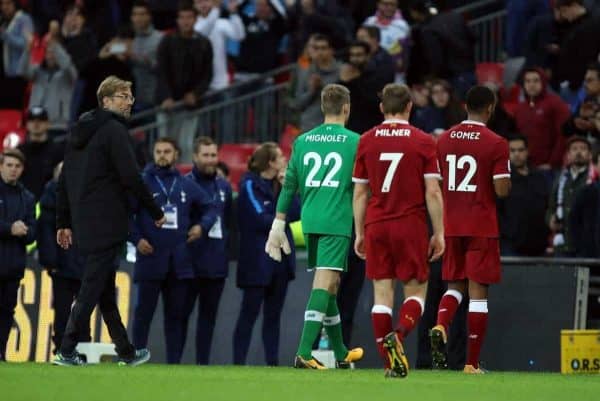 Liverpool's problems in the defensive third are not new, with Klopp inheriting them from his predecessor, Brendan Rodgers.
Since the Ulsterman's appointment in 2012 through to the present day, no club from the Premier League's top six have conceded more goals than the Reds (249; 1.25 per game).
Three sides, Man United (191; 0.96), Man City (193; 0.97) and Chelsea (194; 0.98) have shipped less than one goal per game on average since the beginning of 2012/13, while Arsenal (206; 1.04) are not far behind.
Spurs (217; 1.09) are closest to Liverpool's record, but over the past three campaigns, Mauricio Pochettino's side have averaged just 0.79 goals conceded per game in the English top flight.
Four of Klopp's back five from Sunday—Simon Mignolet, Dejan Lovren, Joe Gomez and Alberto Moreno—were signed by Rodgers, with the 50-year-old, keeping faith with his current unit.
His commitment to improving players, rather than exploiting Fenway Sports Group's sizeable coffers, is both admirable and misguided, and he showed this when rewarding Lovren with a new four-year contract in April.
"It is our intention to build this squad around the great talent we already have. We want to keep our core together," he said after the Croatian put pen to paper on a £100,000-a-week deal.
"He is an outstanding defender and someone who, I believe, still has his best times to come as a player. He has all the assets a top centre-half needs in the modern game."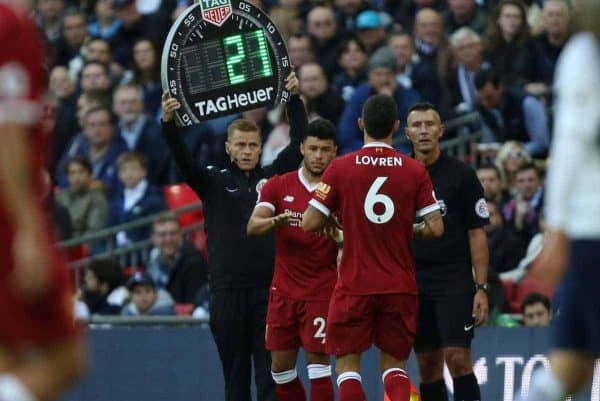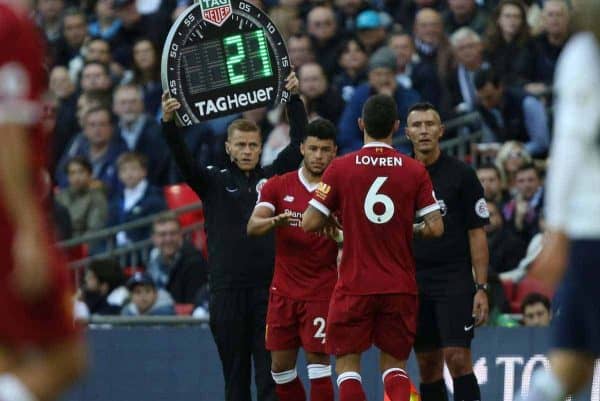 But as Lovren trudged off after just 31 minutes at Wembley, having played a direct role in Spurs' opening two goals, it was clear that, at 28, he is unlikely to ever reach those heights.
Lovren can certainly thrive at the back, as he did in nullifying Romelu Lukaku just eight days previous at home to United, but too often he shrivels and struggles.
Moreover, Mignolet can produce some stunning performances, but it is shocking that, according to Opta, he has committed more errors (13) than any other player in the Premier League since joining Liverpool in 2013.
Even Klopp's only signing of the five, Matip, who arrived with a strong reputation as a steady, understated lead-by-example figure at the back, is now grasping for consistency, growing more timid by the game.
Matip described Lovren in the buildup to Saturday's trip to Wembley as "a good communicator," but that was so far from the case when Kieran Trippier lifted a simple ball over to Kane for the opener.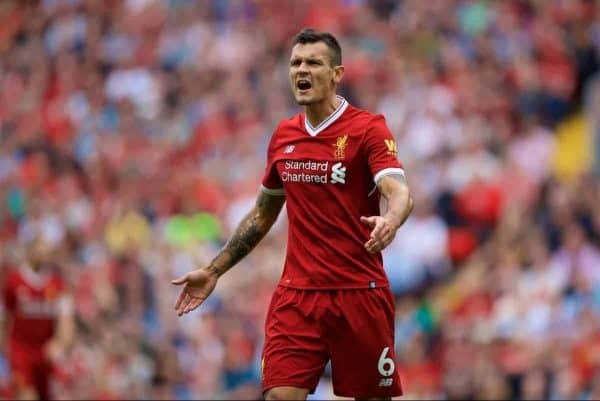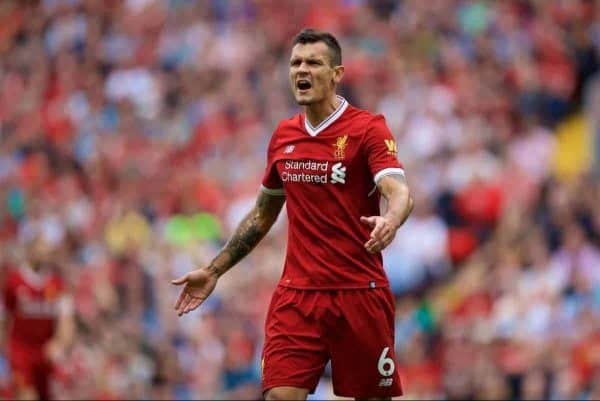 Lovren is a player who, after a handful of reasonable performances, is quick to extol his own virtues, but after a humiliation such as that felt away to Spurs, will delete his Instagram account.
It is this weak mentality that has been magnified since Klopp took over from Rodgers, with Lovren its figurehead.
However, after what promised to be a marquee summer for Liverpool in the transfer market, it can be argued that Lovren would not even have been on the field, in an ideal world.
No Contingency Plans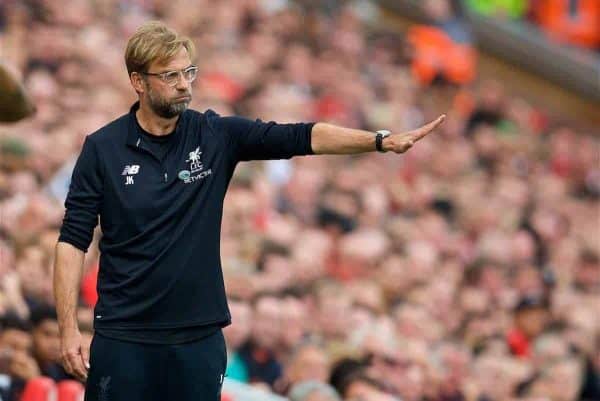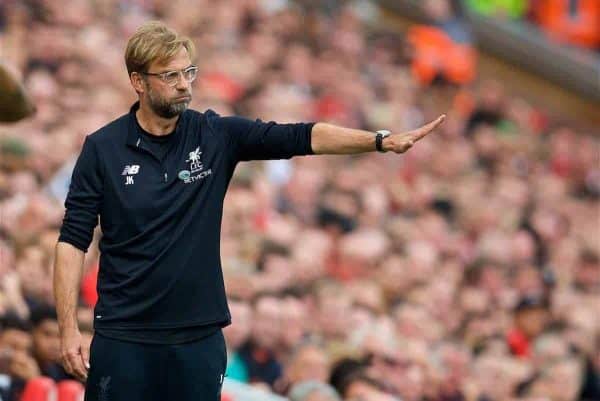 Speculation began to mount over Liverpool's interest in Southampton centre-back Virgil van Dijk towards the end of 2016, with their intention to sign the Dutchman then widely reported in April.
With six weeks to go before the transfer window opened, it was claimed that the Reds would be willing to make Van Dijk their record signing, with a £50 million deal mooted.
Five days into June, and the 26-year-old had agreed to a move, but 48 hours later, Liverpool were forced to publicly apologise to the Saints and end their interest in their No. 1 target.
Southampton had asked the Premier League to launch a formal investigation into Klopp's attempts to convince Van Dijk to make the switch to Anfield, before any contact between the two clubs.
This left Liverpool in a difficult situation, and they ultimately held out until the end of August in the hope Southampton would relent.
When the deadline arrived, however, Van Dijk remained in Hampshire and Klopp was left without an alternative.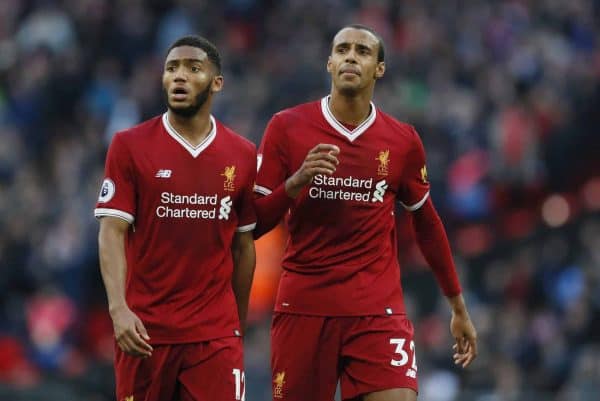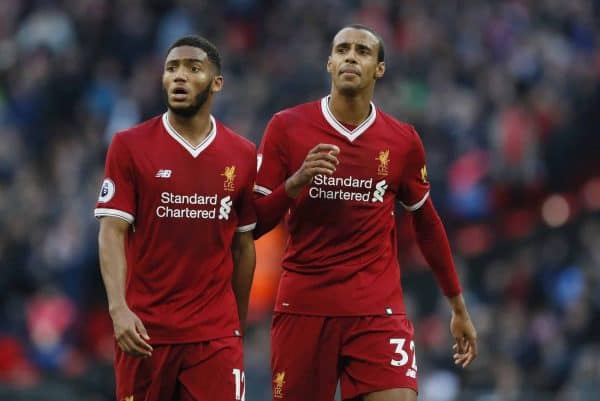 Earlier in the summer, Lucas Leiva had, rightly, been sold to Lazio, leaving Matip, Lovren, Gomez and Ragnar Klavan as the Reds' only senior centre-back options.
There had been no backup to Van Dijk, with Klopp claiming Liverpool's scouts had run the rule over the likes of Napoli's Kalidou Koulibaly and then-Ajax talent Davinson Sanchez "500 million times."
"Look out there and tell me five that would make us stronger. Five. Then you win a prize," he declared in August.
It is a sickener, therefore, that Sanchez is now turning out for Spurs, having made the £42 million move to north London to slot straight into one of the Premier League's best defences.
Both ostensibly now third-choice centre-back at their respective clubs, Sanchez is just one year older than Gomez, but arrived with considerably more experience.
Gomez had played just 270 minutes of senior football under Klopp over 21 months since his appointment in 2015, largely due to injury, and his situation is arguably the most alarming.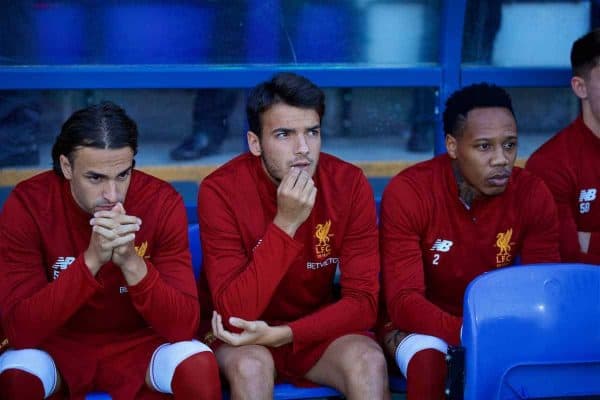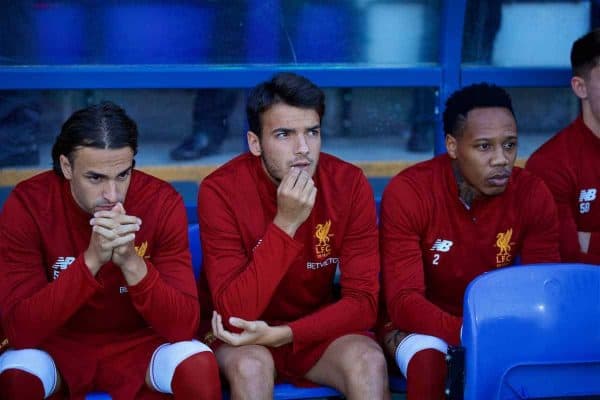 Nathaniel Clyne has been sidelined since pre-season, with no concrete return date, and Gomez was earmarked to deputise at both centre-back and right-back as a result.
Trent Alexander-Arnold, who had played just 590 minutes of senior football in his entire career before 2017/18 has served as Klopp's alternative, but at 19 is being managed carefully.
Klopp's decision to neglect his centre-back ranks having failed to sign Van Dijk has left Liverpool stretched, relying on inexperienced options to make it through.
This shows little forward planning from the German, further evidenced by his use of substitutes following Lovren's withdrawal on Sunday.
At Wembley, Alex Oxlade-Chamberlain took the No. 6's place, with Gomez shifting to centre-back and Emre Can moving to right-back, despite James Milner, a more experienced full-back, being on the field.
When Marko Grujic replaced Can late on, the vice-captain then took over at right-back; a confusing myriad of positional issues reminiscent of the final months of Rodgers' reign.
Avoiding Blame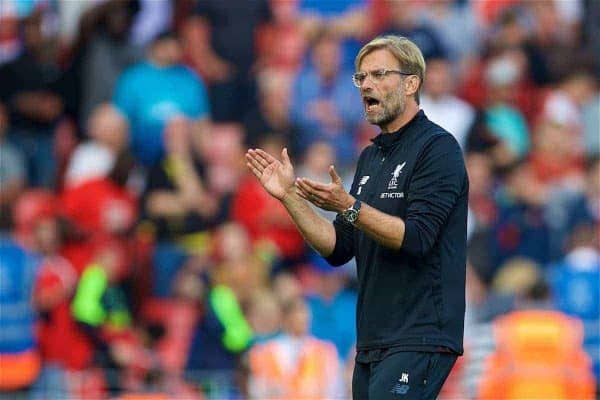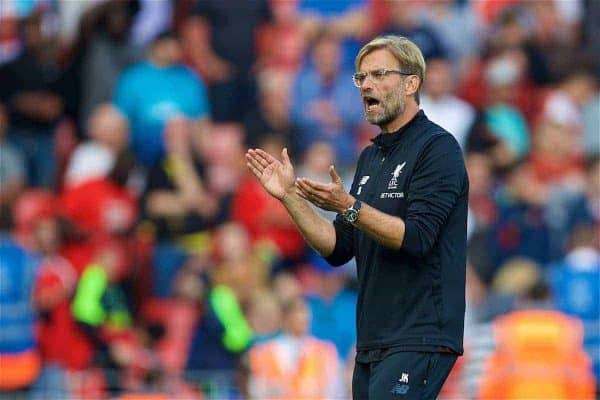 Despite Liverpool's dismal record this season, it does still stand that they have conceded just five goals in six games at home, and only one in their four Anfield clashes in the league.
They have kept clean sheets against Crystal Palace, Arsenal and United, as well as away to Maribor in Europe, proving that Klopp's back line is capable of producing cohesive performances.
As such, Klopp regularly attests to conceding three in a crazy game at Watford and five when a man down at City to offset his side's poor record—and now it's four away to Spurs.
But these are no longer anomalies: that's a third of Liverpool's league games this season.
If they conceded four goals on average in a third of their games across the length of the season, that would be 51.
Only once since the Premier League was reduced to 20 teams has a side conceded that many over the space of 38 games and finished in the top four—that being Liverpool in 2013/14.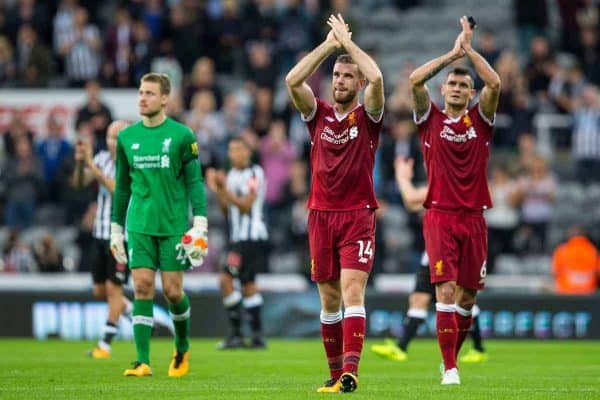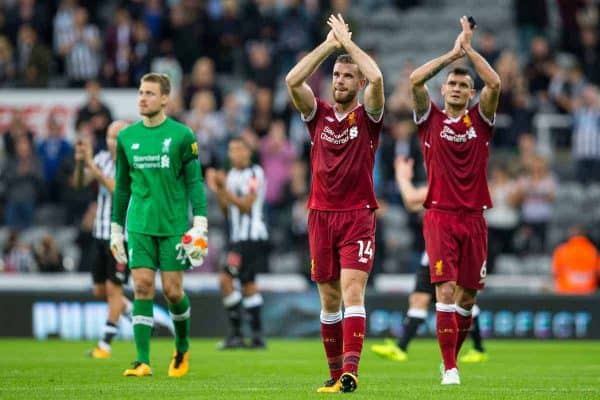 More sensibly, Liverpool are on course to concede 67 goals in the league this season.
The highest any side has ever finished in doing so in the Premier League is Bournemouth last season, when they came ninth.
No other side has conceded 67 or more and finished in the top half, even in a 42-game season.
Yet Klopp has continually deflected blame, saying ahead of the trip to Spurs: "I'm pretty sure now, after two years, it will never happen. We concede one goal and it's always one player who's not good enough."
But is that one player not typically Lovren? Bringing him off after 31 minutes at Wembley reinforces that.
Klopp was, understandably, referencing the knee-jerk nature of the English media which, in the context of this argument, is worth noting.
However, top-level defenders don't perform this poorly on such a regular basis, and it is largely down to the players at Klopp's disposal.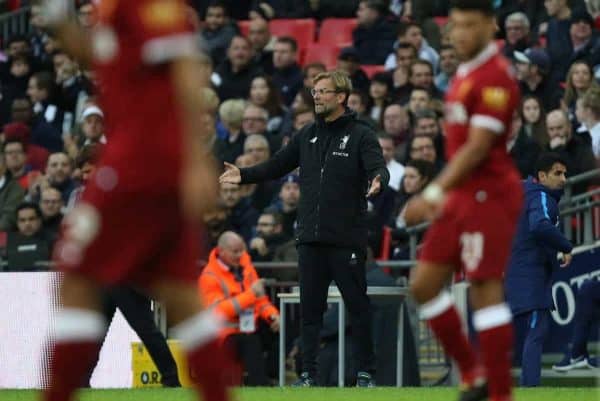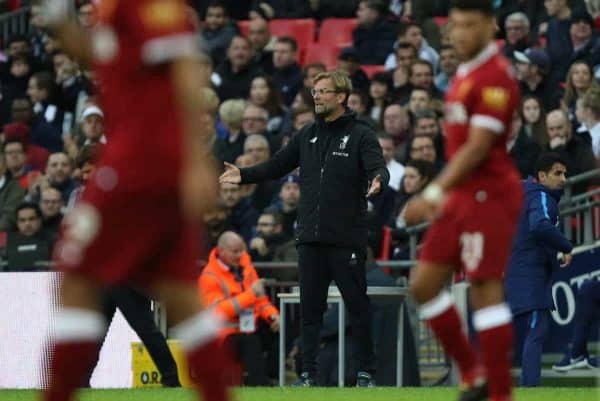 The hope is that Lovren's withdrawal on Sunday was symbolic of Klopp finally recognising the poison spreading through his defensive ranks, and the German should now search for an antidote.
His comments after the game, insisting he could have done better "in [his] trainers," seem to suggest he is ready to.
He will have to wait until January to do so in terms of recruitment, but perhaps a change of system, or personnel, is on the cards between now and then.
If the German maintains his stance on the likes of Mignolet and Lovren, however, he runs the risk of undermining his position irrevocably, as his current options have failed him.