The media criticised Liverpool's inability to address weaknesses, and discussed where Jurgen Klopp is going wrong after the 1-1 draw at Newcastle.
The Reds missed the chance to put a miserable September behind them at the first opportunity by labouring to a disappointing draw at St James' Park.
Philippe Coutinho's wonder-strike masked a slow opening half-hour to put Liverpool ahead, but some typically shambolic defending allowed Joselu to grab a fortunate equaliser six minutes later.
Klopp's men failed to hit anything close to best form in pursuit of a winner, with the Reds again paying the price for some sloppy finishing and basic defensive errors.
The stalemate leaves Liverpool under big pressure for some huge upcoming league and European games after the international break, which begins with Man United's visit to Anfield.
Before attention switches to that mammoth encounter, here's how the media assessed events on Sunday.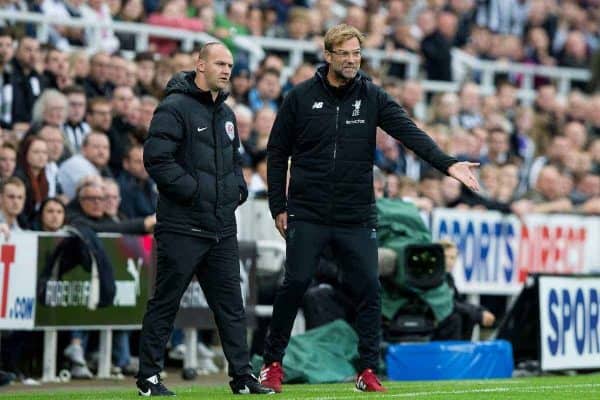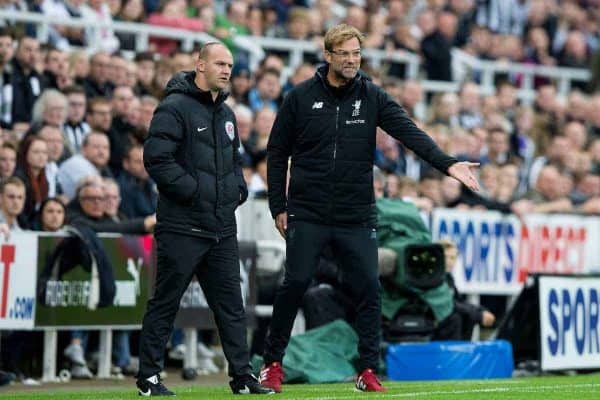 Reporters were left bemused by Liverpool's lack of improvement after seeing the Reds again come unstuck by the same failings, and took the chance to discuss the potential impact on the season ahead.
The Mail's Ian Ladyman feels Liverpool's lack of improvement and the progress of rivals could see them regress this season:
"They can be terrific going forward and they really do have some terrific technical players. But they haven't strengthened where they were weak last season and with other teams improving, it is maybe only to be expected that Liverpool fall further behind than last season's fourth place."
In a season in which silverware was Liverpool's target, the Mirror's John Cross believes the Reds won't win anything playing such a gung-ho style:
"The expectation levels are very different now but Benitez won trophies during his time at Liverpool while Klopp knows he will be facing difficult questions if they finish the season empty-handed.

"And the problem is that it is hard to see them winning silverware playing like this."
Ladyman thinks any title hopes would practically be ended if Liverpool lose to United after the international break:
"Lose that and they will be ten points behind their great rivals and on the cusp of falling in to the bottom half of the Premier League table.

"Their title bid would not quite be over but it would be close and if that sounds dramatic then so be it."
However, the Liverpool Echo's James Pearce thinks while the Reds have been disappointing, it's by no means a crisis:
"Of course a sense of perspective is important—Liverpool remain unbeaten in the Champions League and sit within a point of both Chelsea and Arsenal in the Premier League. This is far from a crisis.

"But the reality is that they simply haven't kicked on as expected since the high of booking their return to Europe's elite."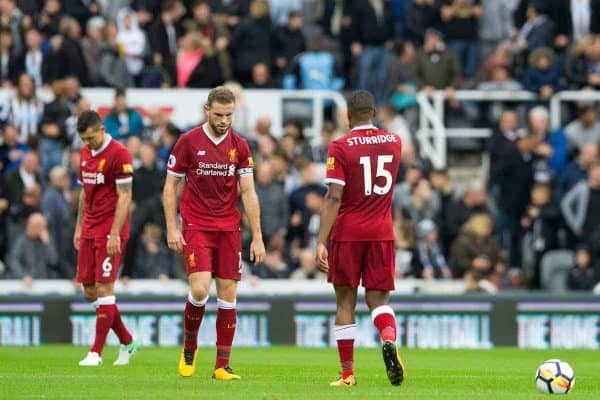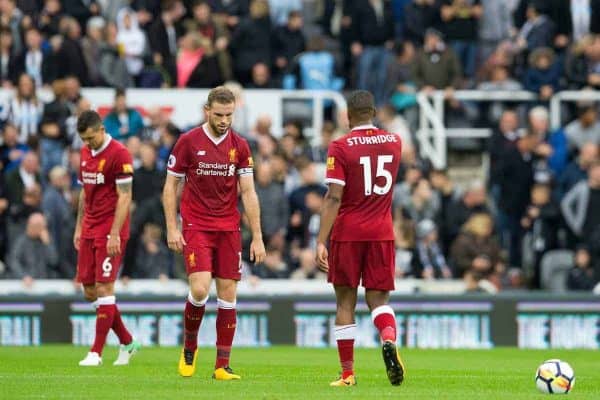 Reporters discussed areas of performance in which Liverpool struggled at St James' Park, with criticism coming for the failure to impose the pressing game and, predictably, defensive play.
ESPN's Iain Macintosh assessed the Reds as "distinctly ordinary" at both ends:
"They're dominant in the middle but at the ends of the pitch, they are distinctly ordinary."
Pearce was alarmed by the way Klopp's side lost control of the game:
"But much more alarming was the manner in which the wheels came off in the second half.

"Liverpool didn't just lose control, they lost their heads. It was horribly disjointed and Klopp couldn't hide his anger on the touchline."
The Guardian's Louise Taylor assessed Liverpool's pressing game as less effective this season:
"If Klopp's much vaunted pressing game is proving less efficient than usual this season—although there were long stretches here when Newcastle were pinned back in their own half—the imbalance between attack and defence is the fundamental concern."
Pearce also thought the Reds' attack were too easy to defend against:
"Klopp's lauded frontline only briefly flitted into life. Benitez's well drilled unit did a job on them but Liverpool played into their hands. It was all too slow, too predictable."
Discussing what could be behind the struggles, Melissa Reddy, for Goal, believes Klopp's side are suffering from a confidence crisis:
"The Merseysiders seem to be suffering from a crisis of confidence, which the German explained was one of his annoyances during their difficulties in January."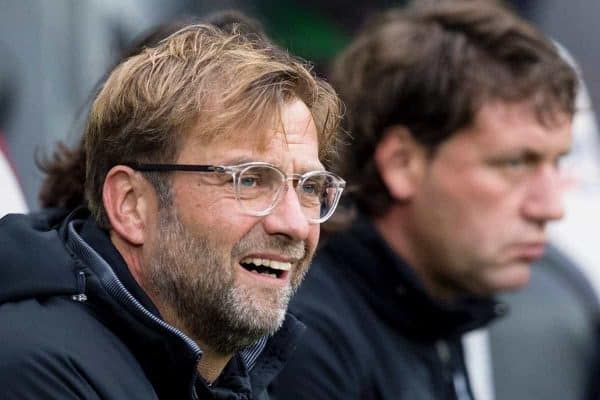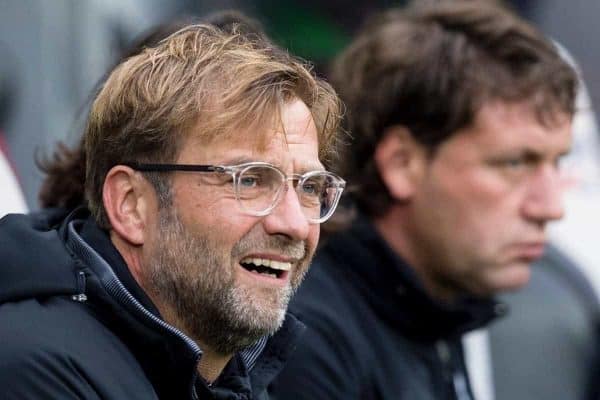 Liverpool's ongoing failure to learn and improve from mistakes prompted reporters to discuss where Klopp is going wrong, and what the boss needs to do to spark an upturn.
Firstly, the Mirror's Joe Mewis felt Rafa Benitez "out-tacticed" Klopp:
"This class act shows that the Spaniard still 'gets' Liverpool, as does the way he out-tacticed his opposite number by sending out a well-disciplined side, who kept their shape and largely nullified the threat that the Reds attacking corps presented."
This Is Anfield's James Nalton questioned some of Klopp's personnel changes:
"Made a few changes, and the big one was bringing Sturridge in up front and it didn't work. Left Emre Can and James Milner on the bench while two midfielders were putting in poor displays."
The Express' Uche Amako believes pressure is increasing on Klopp:
"With every underwhelming Liverpool display, the pressure mounts on Klopp.

"Are Liverpool improving? Are they good enough to compete for the title? On the evidence of their performances in September and today, the answer is no."
On where Klopp is going wrong, Pearce feels the German is too trusting and is paying the price for failure to address key areas in the transfer window:
"The greater fear is that Klopp has placed too much trust in the talent at his disposal.

"There were key areas that Liverpool didn't strengthen in the transfer window and the past month has brought the club's summer business into sharp focus. They simply didn't do enough."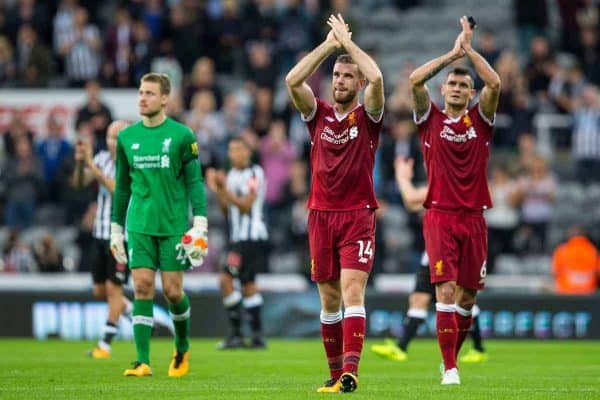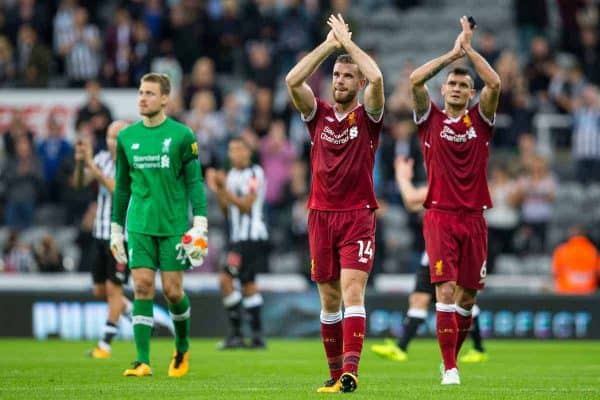 Nalton discussed failing areas of Klopp's tactical setup, and thinks a change of system could be needed:
"Plays a high line without a sweeper keeper. Needs a midfielder and a centre-back, and profligacy in front of goal might also mean he needs a striker. Either that or give Solanke a run.

"Might also need to change the system going forward."
Interestingly, ESPN's Dave Usher believes Klopp can do no more, with the players letting him down:
"There's actually very little Jurgen Klopp can do about what is happening to his side at the moment. Liverpool are playing well and dominating games, so he is obviously doing something right, but he can't put the ball in the net for his forwards or prevent his defenders from making costly schoolboy errors."
Macintosh feels Liverpool won't progress until they learn to defend counter-attacks:
"But no matter how much Liverpool dominate and no matter how many chances they create, they're always vulnerable to the counterattack, and 10 minutes before the break, Shelvey cut them open. Until the Reds eradicate this vulnerability, they will remain outsiders."
Ladyman assessed the Reds won't move forward until a more sensible style of football is played:
"Progress—never mind success—does not arrive on the back of football like this and when you throw in Liverpool's propensity to miss chances in ever more inventive fashion then you are looking at something approaching the whole picture."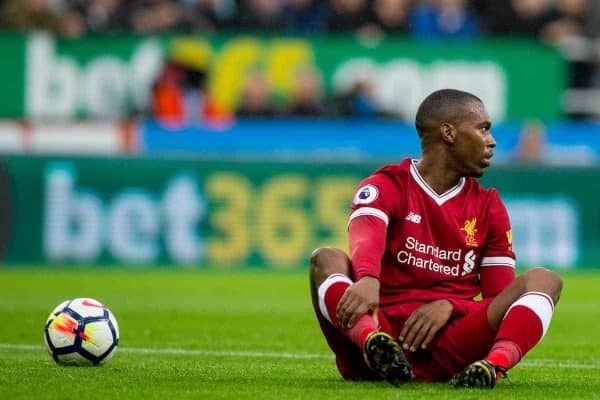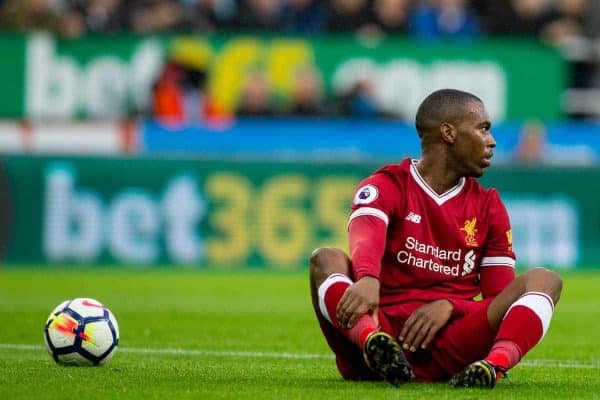 Reporters offered verdicts on individual performances, with nearly the whole team coming in for criticism—but most being thrown in Daniel Sturridge's direction.
Usher felt Sturridge failed to take his chance to impress:
"Given a rare start but failed to grasp the opportunity. Liverpool have kept patience with Sturridge through all of his injury problems because he's a goalscorer and the best finisher at the club. He missed a clear opportunity in midweek against Spartak Moscow and failed to take an even easier one in this game when he shot straight at the goalkeeper. Has to do better."
The Telegraph's Luke Edwards believes Sturridge is suffering a confidence crisis:
"There have to be serious questions asked about his confidence because he is simply not the same player who once pushed Harry Kane hard to be considered first-choice striker for the national team.

"Sturridge's body language was poor, shrugging dismissively at the bench when instructions were barked at him early on. His shoulders were slumped, his movement sluggish and his finishing lacking sharpness."
And reopening discussion on the striker's future, Edwards feels a January exit could suit both the player and club:
"If Klopp can find a replacement in January, Sturridge could well be off. There will be no shortage of interest. Sturridge is too good a player to be sat on the bench every weekend, but he does not look like regaining his best form under Klopp. A fresh start might be in everyone's interest."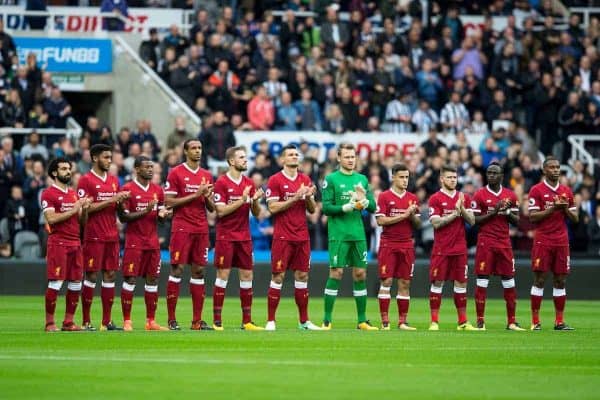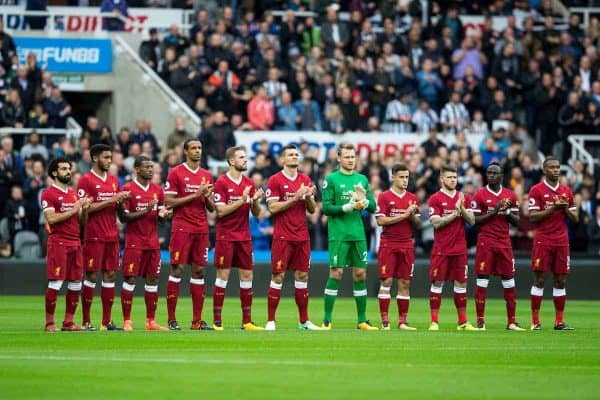 Interestingly, Pearce felt Liverpool's spine all failed in their roles:
"There were glaring weaknesses through the spine of the team. Daniel Sturridge couldn't grasp his chance after being restored to the starting lineup.

[…]

"Behind him, neither Jordan Henderson nor Gini Wijnaldum stamped their authority on proceedings in the middle of the park and Liverpool's issues at centre-back were laid bare by the sight of Joselu getting away from Dejan Lovren and Joel Matip."
Finally, the Liverpool Echo's Neil Jones feels Mo Salah needs to become more unpredictable:
"For starters, he needs to add an element of unpredictability to his game by using his right foot more often. His speed will get him into wonderful positions, multiple times a game, but defenders are already wising up to his desire to get the ball back on his left side. As yet, we have not even seen 'the swinger' given a go."