Liverpool's 7-0 victory away to Maribor shifted the landscape of their Champions League group, handing Jurgen Klopp's side control.
That couldn't have panned out much better really.
A glut of goals, five different goalscorers, a first for Alex Oxlade-Chamberlain, a clean sheet, a standout performance from James Milner, a bit of a masterclass in forward play from Roberto Firmino, Philippe Coutinho and Mohamed Salah.
Then throw on top of that Sevilla's capitulation in Moscow, a venue where we kicked ourselves for not winning.
Here are five thoughts from Liverpool's long-awaited thrashing of Maribor in the Champions League.
The Pendulum Swings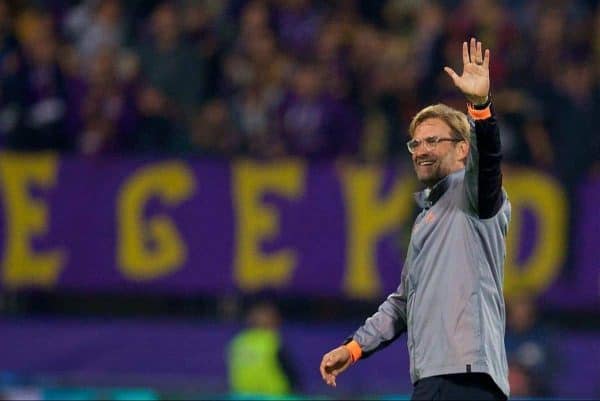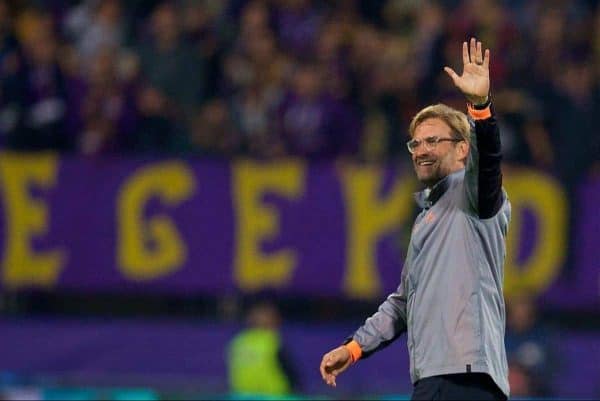 From no win after the first two group games to top spot in the blink of an eye. Win the home games against Maribor and Spartak, and that should be enough to take us into the knockout stages.
It's quite a change-around from the concerns of failing to win either of our first two games.
The story going into this one was all about our profligacy in front of goal, and the lack of confidence in Loris Karius.
While Karius had little to do, and obviously has much to prove, it's refreshing that he isn't central to conversations about a Champions League evening for once.
Three games to go, two of them at home.
If we can overcome Maribor once again, at Anfield, in a fortnight's time, and Sevilla bite back against Spartak, then we'll be going to Spain with the sort of advantage that looked highly unlikely when we rolled away from Moscow with only one point to show for all our unrewarded endeavour.
Unexpected Conductor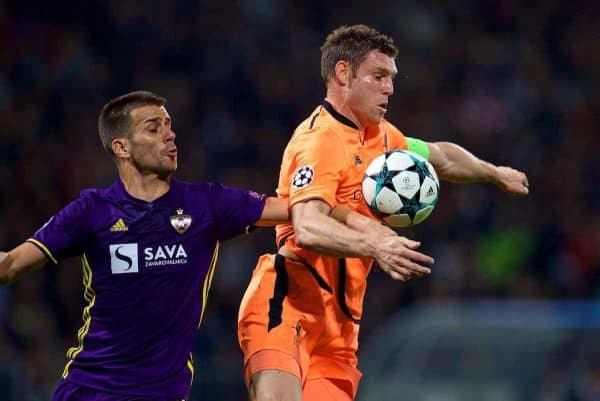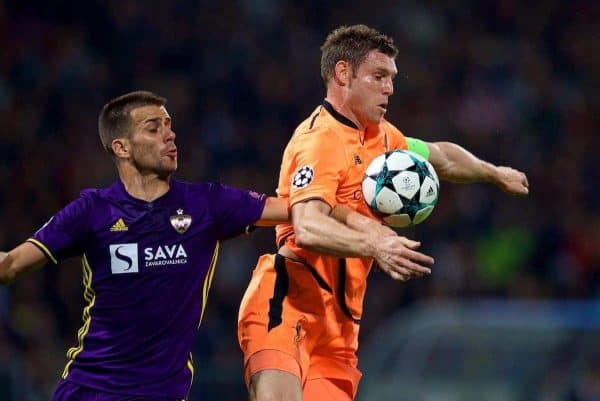 Milner was reassuringly excellent. You kind of forget how he can be reassuringly excellent.
He has largely remained redundant so far this season. A year as a makeshift left-back, and the concept of Coutinho playing a deeper role when Sadio Mane is fit and able, had left him a bit of a non-option in midfield, up until now.
I tend to be in the pro-Jordan Henderson camp. That's always been the case, and I believe he will eventually reclaim his all-too-missing mojo.
There's nothing quite like a Liverpool player rising, phoenix-like, from the scrapheap. Milner could be classed as having done so in Maribor.
Henderson will do likewise at some point. The trick here is not to fall for the idea that you must side with one player or another. It would, instead, be very pleasing to have a resurgent Milner and an in-form Henderson before too long.
On top of this, you can't fail to be soothed by Oxlade-Chamberlain's latest two cameo performances.
Bright against Man United, and a goalscoring contribution in Maribor. A first start is edging closer, and it wouldn't come as a surprise should it arrive on Sunday, at Wembley against Tottenham.
You Can Only Beat What's in Front of You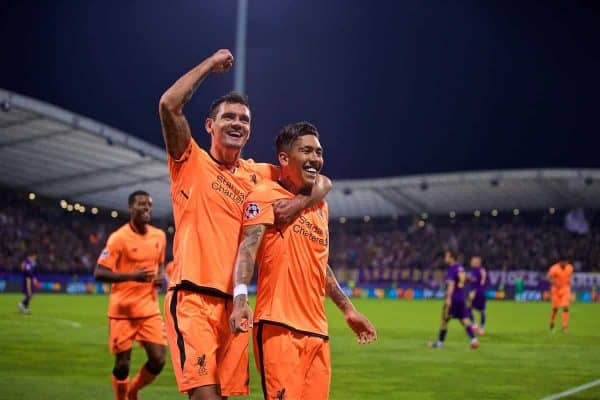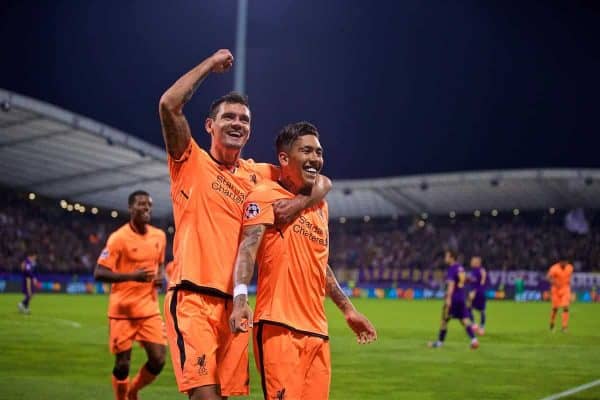 Yes, Maribor have to go down as one of the worst opponents we've had the good fortune to face in European competition in a very long time.
However, we've come unstuck against more than our fair share of European and domestic cannon-fodder over the years.
You must be professional and clinical in these circumstances, and we were. It's OK to enjoy and rejoice in this victory.
Dance-Off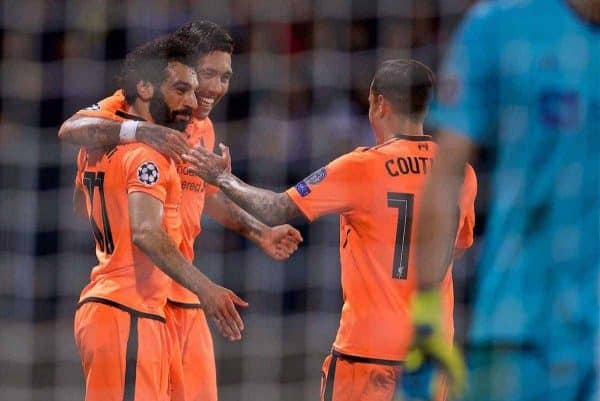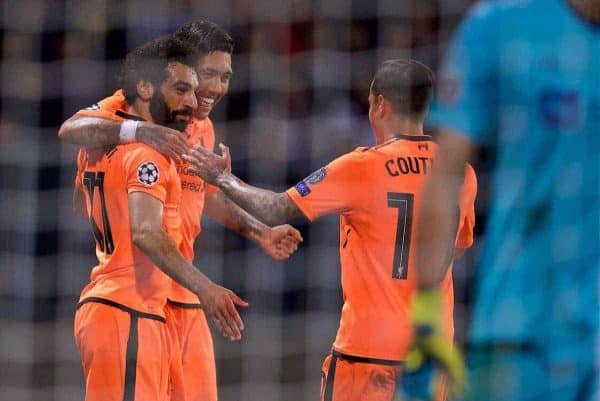 Firmino, Coutinho and Salah contested an attacking dance-off of sorts, to the point that both Firmino and Salah seemed to score the fourth goal.
The fifth goal was a faithful recreation of Delfi Geli's winning goal for us in the 2001 UEFA Cup final. This was a feel-good win.
You can't help but smile when everything clicks as it did against Maribor. It does, however, make the days when we can't come up with the finishing touches all the more frustrating.
When you see what we are capable of, then it leaves you wanting more, and simply confused when we can't deliver. From here, we need to use this win as a springboard to greater consistency.
Coutinho, again the subject of rumours over another approach from Barcelona in January, is enjoying his football once more. His finish for the second goal was borderline outrageous.
If we progress to the knockout stages, then who wouldn't want to be part of at least one last Anfield European odyssey?
It's a nice dilemma to be left with, but when Mane returns, it will be a shame to move Coutinho back to a deeper role.
Where To Now?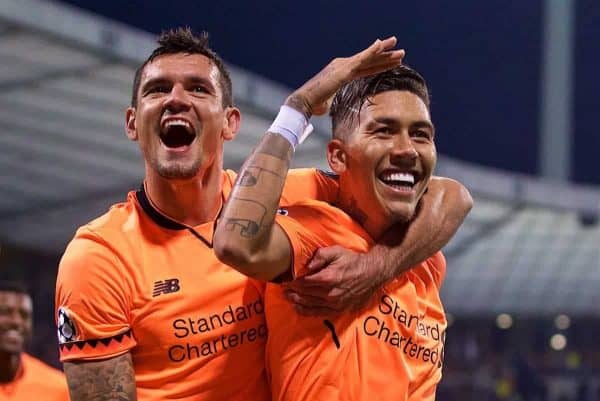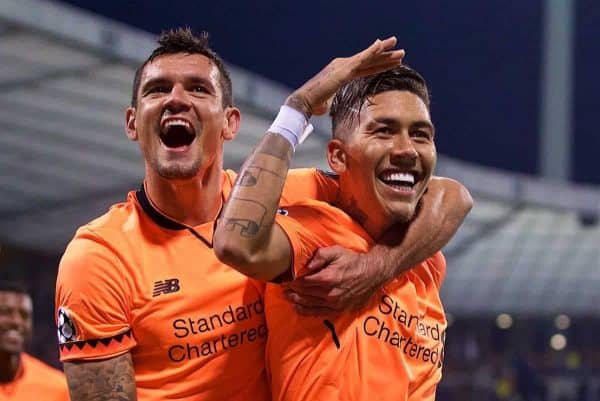 In the immediacy, it's off to Spurs we go. Many visitors to Wembley have taken advantage of the 'home side' so far this season.
It might be a little different for us, as we openly go to play football.
It might be a game with an odd chemistry, accentuated by the fact that Spurs return from their own Champions League sojourn with a point from Real Madrid.
In fact, there lies the possibility that Spurs will feel even more full of themselves in gaining a draw as we will in winning 7-0.
I've mentioned before how the concept of playing football just one game at a time is, in the main, a thing of the past. Football, at least until the run-in, is contested in clusters of games.
We are four games away from the next international break. Spurs away, the 'Bill Shankly derby' at home to Huddersfield Town, the return against Maribor.
And then another London trip, for a game in an oddity of a home ground, when we face West Ham, in their home that isn't quite a home.
The scene is set for us to play ourselves into form. Maribor away has the chance to act as a pivotal marker in a season that has, mostly, been waiting permission to take off.