Given Liverpool's persistent defensive issues, should Jurgen Klopp switch his defensive system to three at the back? Here are the pros and cons.
The Reds' 4-1 thrashing away to Spurs stands as something of a watershed moment, as arguably their worst defensive performance under Klopp.
The manager was forced to withdraw Dejan Lovren after just 31 minutes at Wembley, with the 28-year-old calamitous at the back, and if this was a symbolic change an overhaul could be on the cards.
As is often the case when sides suffer a crisis at the back, shifting to a back three may be an option Klopp is considering, in order to provide Liverpool with stability.
But what are the positives and negatives of the Reds switching to three at the back?
PRO: Three Heads Are Better Than Two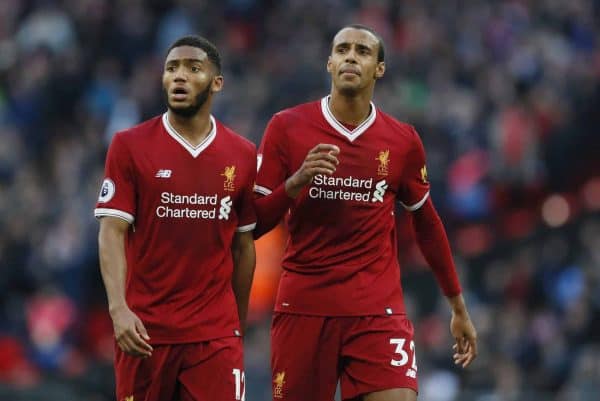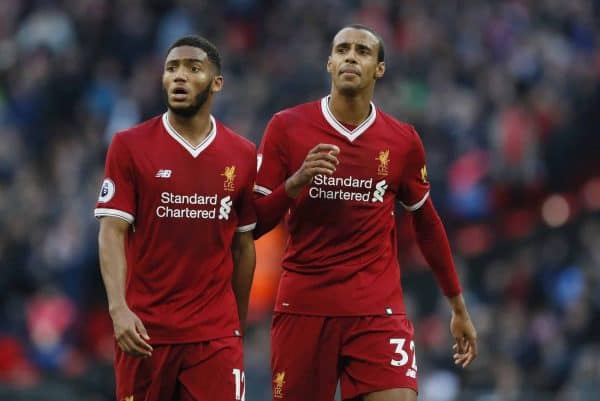 One of the key defensive issues facing the Reds this season is the chemistry between Klopp's chosen centre-backs, and the loss to Spurs provided a clear example.
When Kieran Trippier lofted a simple ball into the box for Harry Kane to race onto, with Lovren stepping out, Joel Matip struggled to cover his partner and counter the threat of Spurs' No. 9.
Too often Liverpool's centre-backs are left isolated, or split—largely through their own doing—and adding another body would solve this to an extent.
Having one deeper centre-back, and two more progressive options alongside him, could give the Reds more solidity at the back.
CON: Are Liverpool's Centre-Backs Good Enough?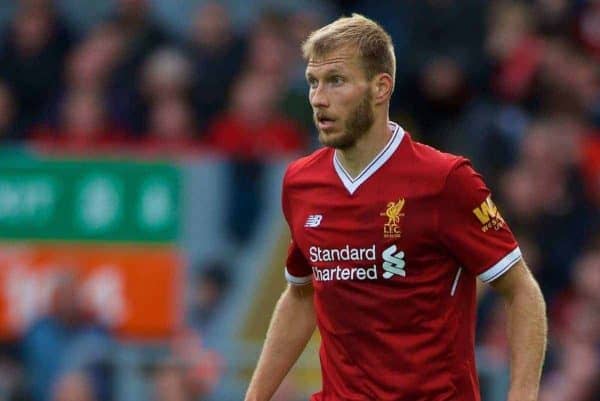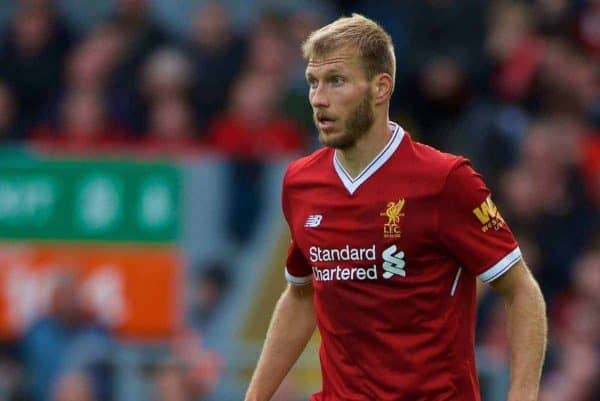 The problem with adding another centre-back to Klopp's starting lineup is that, perhaps bar Joe Gomez, none have been in consistent form so far this season.
Matip and Lovren have been particularly poor, with the former suffering a major drop-off compared to his first campaign on Merseyside, and the latter continuing to struggle.
Meanwhile, Ragnar Klavan started in the losses to both Man City and Leicester City, and while the Estonian is a reasonably composed option at the back, his lack of speed is a flaw.
Comparing a back three of, say, Gomez, Matip and Klavan with those fielded by the likes of Chelsea and Spurs this season highlights a disparity in quality.
PRO: Attacking Wing-Backs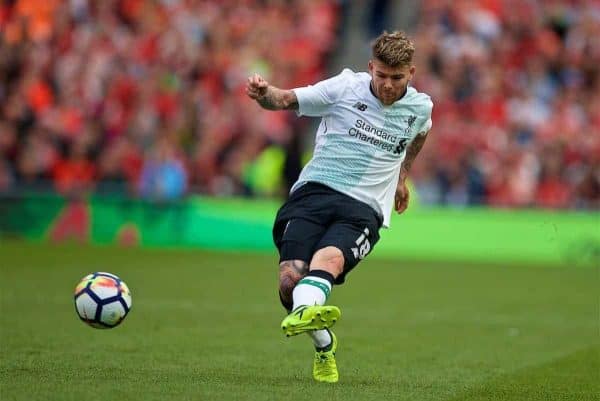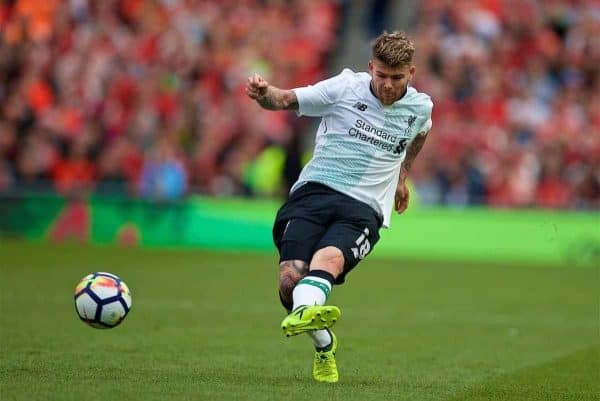 One of the key benefits of a back three is the inclusion of wing-backs, providing additional width and overlapping options in the attacking third.
Klopp's full-backs are already expected to contribute heavily going forward, but relieving them of further defensive duties could give Liverpool an added edge.
The Reds certainly have the options available to utilise wing-backs, with Alberto Moreno and Andrew Robertson on the left and Nathaniel Clyne and Trent Alexander-Arnold on the right.
And Alex Oxlade-Chamberlain, who is yet to pin down a regular starting role since his move from Arsenal, arguably showed some of his best form for the Gunners operating as a right wing-back.
CON: Who Drops Out?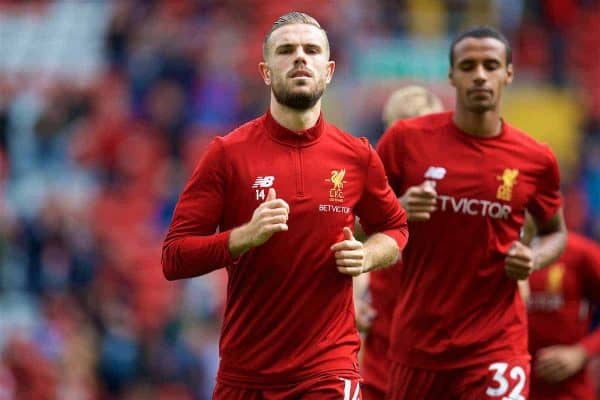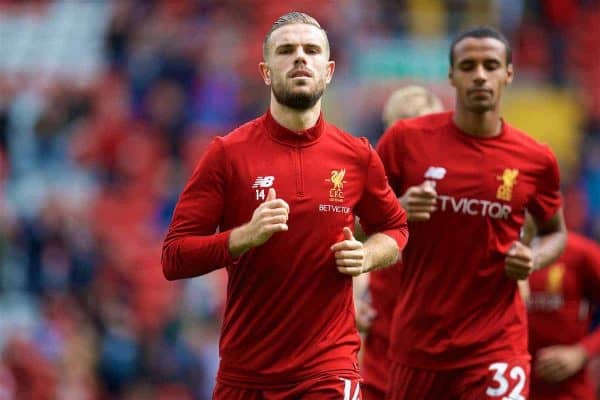 Shifting to a back three requires Klopp's incoming centre-back taking the place of another player, which presents the conundrum of who drops out.
Typically, this would be one of the three midfielders, and often the deepest, with the more advanced wing-backs joining a two-man unit in the middle of the park in a 3-4-3 system.
This would allow Liverpool to retain their trio of forwards, with the likes of Mohamed Salah, Philippe Coutinho and Roberto Firmino guaranteed starters.
But whether Klopp would be willing to sacrifice his current setup, which involves a No. 6 and two roving No. 8s behind his front three, is questionable.
PRO: It Has Worked Before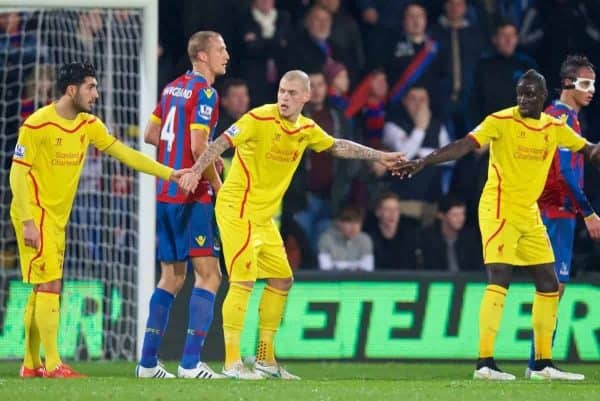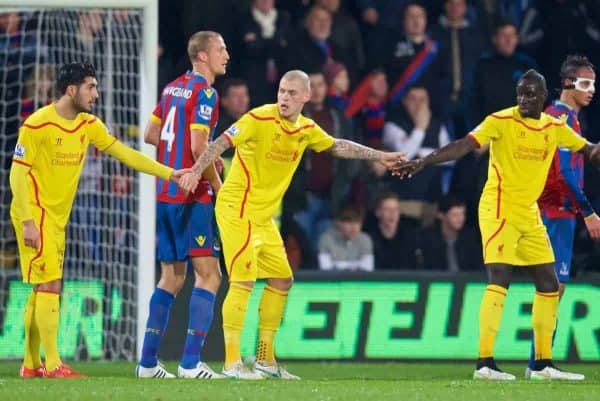 When Liverpool were languishing in mid-table closing in on the halfway stage of the 2014/15, Brendan Rodgers ripped up his playbook and shifted to a back three.
Initially fielding trio of Lovren, Glen Johnson and Martin Skrtel in a 3-0 loss away to Man United, Rodgers clearly saw kernels of quality, and persevered with his new setup.
The Reds ultimately settled with Skrtel flanked by Emre Can and Mamadou Sakho, and went on a 10-game unbeaten run before losing to Chelsea in the semi-finals of the League Cup.
Rodgers' side were revitalised by this change in system, with Can particularly impressive in his role on the right of the back three, and it is easy to see this transpiring under Klopp.
In fact, when the German turned to a similar formation as Liverpool chased a top-four finish towards the end of last season, it showed clear signs of promise.
CON: Is it a Long-Term Solution?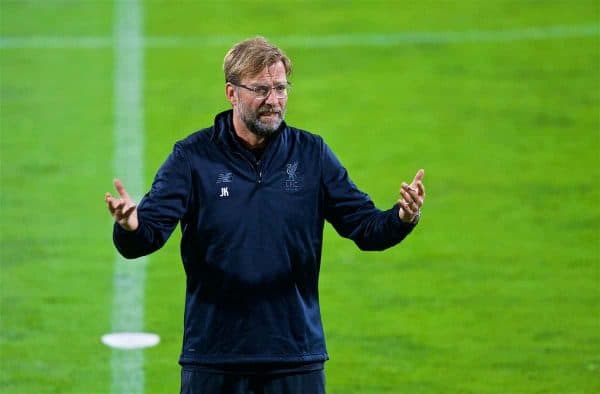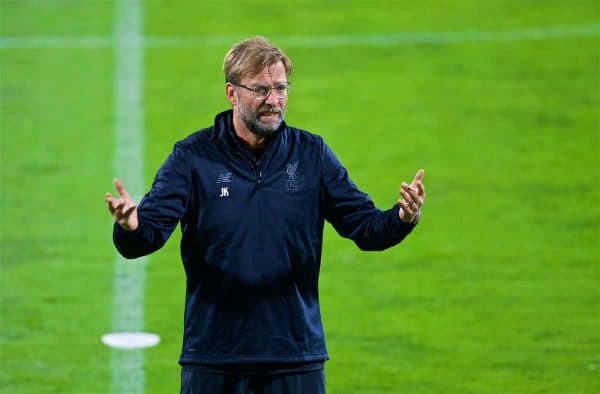 With Liverpool's current defence failing, switching to a back three is at least worth considering for Klopp, for the prospect of stability and added width.
But whether it is a long-term solution is up for debate, with both Rodgers and Klopp previously moving back to a back four after dabbling with a new formation.
It is en vogue in the Premier League, with the likes of Chelsea and Spurs finding success—however, both Antonio Conte and Mauricio Pochettino only settled when they had the right personnel.
Moving to a back three is more feasible in the absence of both Adam Lallana and Sadio Mane, but when they return Klopp's top-heavy squad would demand a switch back to the 4-3-3.
With the Reds woefully out of form, however, and both Lallana and Mane sidelined until mid-November, changing to three at the back could be a wise move for now.