Rhian Brewster is flying after sending England to the U17 World Cup final with another hat-trick and the signs look promising for the Liverpool striker.
Still only 17 years of age, Brewster is a regular performer for the U23s at Melwood, already notching this season against the likes of Arsenal and Tottenham.
He also played for the U19s in the UEFA Youth League against Sevilla and Spartak, as his development takes in several different levels across the campaign—not unlike team-mate Ben Woodburn, who has also been starring on the international stage.
Brewster has notched seven times for England at the U17 World Cup finals, including hat-tricks in both the quarter-finals and semi-finals against USA and Brazil respectively.
Such a high-profile setting has quickly catapulted the forward to the attentions of the wider world, but it's an open secret at Anfield that he's a player of immense promise.
A Year of Progression
If any further proof were needed as to how highly he's regarded, it should be remembered that Jurgen Klopp named him on the bench in the Premier League last season, at home against Crystal Palace.
Brewster hasn't yet made his senior debut for the Reds, but at his current rate of progression there's every reason to think he can follow in the footsteps of the likes of Trent Alexander-Arnold, Woodburn and others.
Earlier in the year, This Is Anfield's Jack Lusby highlighted why 2017 could be a breakthrough year for Brewster.
The ability to play in any role across the forward line is impressive, with good intelligence and anticipation counted among his traits.
He has pace, his finishing is instinctive and has been noted as being mentally mature for his age, too.
An all-round forward in the making, perhaps, but calls to immediately install Brewster into the senior lineup are wide of the mark.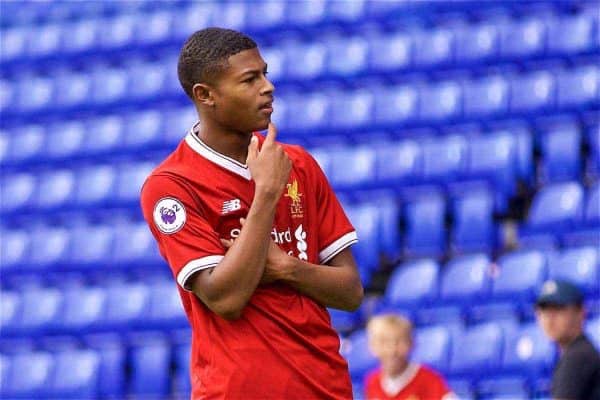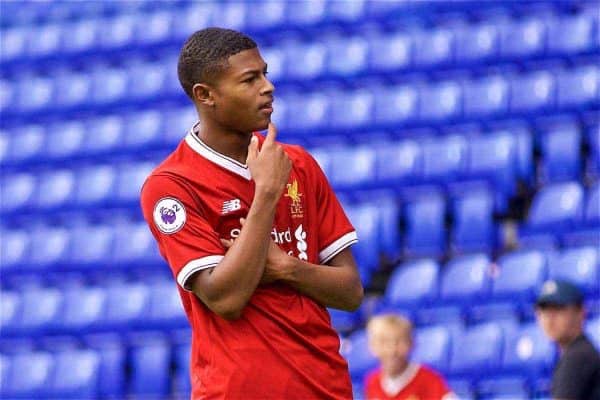 Like all young players, there's much to learn in a tactical sense, he's still filling out physically and consistency will also be a watchword in the months and years ahead.
Still, Klopp has already shown he'll reward young players for progress.
With Divock Origi out on loan and Danny Ings still working his way back toward first-team involvement, it's not entirely unthinkable that Brewster might be handed an opportunity with the seniors at some point.
The key is not to rush that moment, from both a fans' perspective and the coaching staff—but Brewster's own job is to make it as difficult as possible to continue to delay the instant where he's given a chance.
Goals and performances at U23 level for Liverpool, and at whichever England age group he's playing in, are the best way for him to showcase his readiness.
Coaches' Praise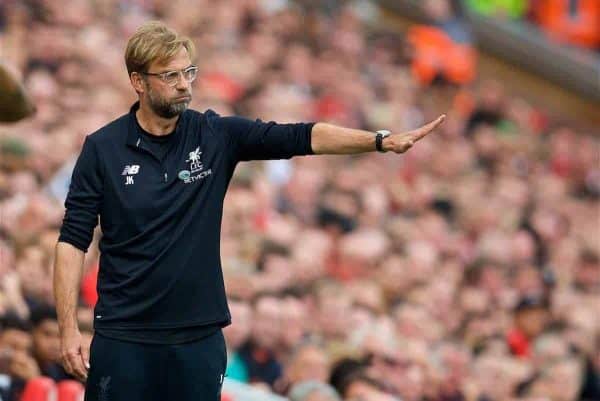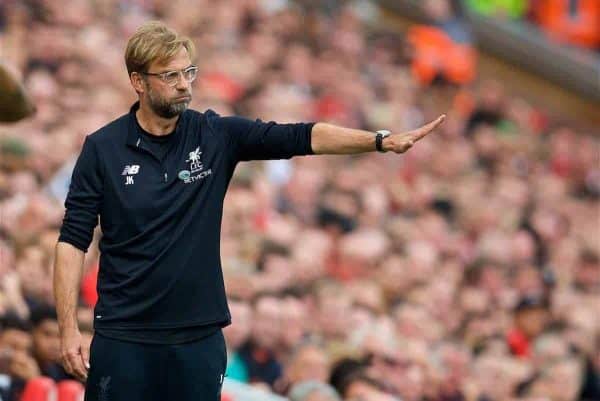 From Klopp calling him up to the seniors to his England boss, Steve Cooper, relying on him as a critical part of the national team: it's obvious that coaches around the game can see what the forward has to offer.
Clearly, there has been a buzz around Brewster for some time.
In January asked someone at Liverpool how Klopp/Pep Lijnders regard Brewster…

"They adore him. Fuck me. They absolutely adore him."

— Jonathan Northcroft (@JNorthcroft) October 25, 2017
It's not just the current coaching staff who are impressed, but those who have played a part in the forward's development down the years, including Michael Beale.
A former U23 coach at Melwood, Beale's interview with This Is Anfield was an eye-opener.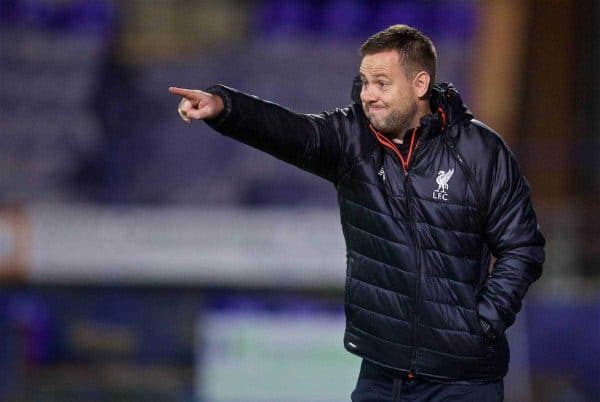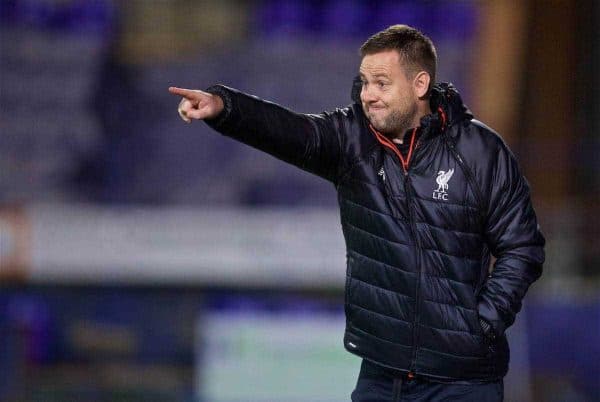 I've know Rhian since he was five/six years old. I remember the first time I saw him it was at Redbridge leisure centre of The Only Way Is Essex fame, that sort of area of London.

I went across on a Monday evening with another coach and scout and we ran a little development programme and Rhian came with his team and we took four players that night into Chelsea. Three of them are still there and are FA Youth Cup winners.

Rhian I kept in touch with. His dad, Ian, has always been a huge Liverpool fan, there's not a bigger Liverpool fan in the south. Whenever they play, he is always on the phone and texting about the U23s or the first team, he is a crazy Liverpool fan.

The opportunity for him and his son, as a Liverpool fan, to come to Liverpool at 14 was fantastic and it's lovely for me to see him developing.

I have known him for over 10 years now, I feel a little guilty that I wasn't there to work with him day-in and day-out but I am still very close to them as a family and Rhian just needs time.

If you look at him he is very lean and very much like Trent but two years younger. Very lean and needs time to fill out but he is very quick and scores lots of different types of goals.

His finishing is excellent and very clinical and calm. He is not just a number 9, he can play 10 or on the sides and be equally effective. I think he has an outstanding future.

However, he needs time as he has just turned 17 last month. It's not a time to rush, and again if you look at his body shape to Ben Woodburn, they are different 17 years old thats for sure.

This is not "oh he is 17 and Ben did this, so we should push Rhian forward," I think all the players need to take their time and their own paths.
Movement, finishing, pace: all great attacking traits, signs in evidence again and again.
A Liverpool supporter, a maturing mind and a starlet who has earned his way, by hard work as much as quality: tremendous attributes to hear in a young player.
There's expectation, and it won't be dampened any by his international exploits, but Beale is right: allow the players to develop at their own pace, and the best rewards will be seen.
Rhian Brewster has a lot more to offer, and he'll be given the time to show that naturally.