Xabi Alonso is monitoring the early stages of Steven Gerrard's managerial career, and has total faith in him thriving in his new role.
Having hung up his boots last November, following an incredible playing career, Gerrard returned to Liverpool in January.
He rejoined the Reds in a coaching capacity at the academy, and took charge of the U18s this summer after impressing Jurgen Klopp and Alex Inglethorpe.
Gerrard's youngsters have started the season impressively, losing just once in all competitions, and Alonso is keeping close tabs on his former teammate.
He believes his ex-midfield partner has all the ingredients to become a success story in management—something not all great players have managed to achieve down the years.
"I'm following the early steps of his career closely and for sure he has all the attributes to become a big manager and a Liverpool manager one day," Alonso told Liverpoolfc.com.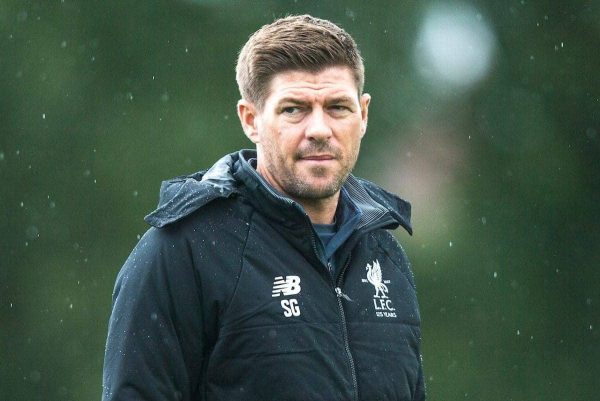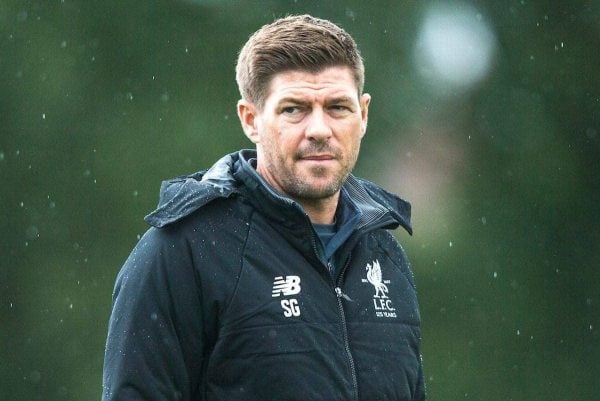 "For sure, to have someone with his knowledge [will help Liverpool's youngsters]. But it's different, you can be a great player but being a manager is a different task.
"For sure, he's really focused and if he's able to deliver that message he will be a good one."
Speaking at a London event that saw Gerrard given the 2017 Legend of Football Award, Alonso also spoke about their time at Liverpool together.
The Spaniard heaped praise on him as a footballer, but also discussed the bond that grew between the duo during five years together at Anfield.
"Of course we had so many experiences together, so many highs, a few lows as well," he added.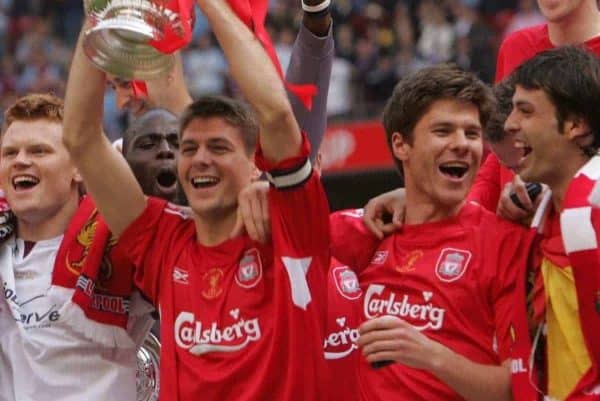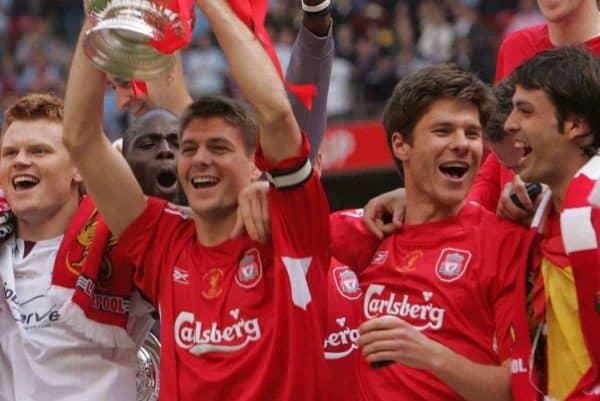 "For sure, he deserves this kind of award. He's a true legend of the game and I think that's why he's so praised and we appreciate him so much.
"I remember my first days in Liverpool. He was a true leader by example, not just in words, and you had to watch and learn from him and keep him close, as close as I could because I knew he was going to be a good influence for me.
"We started building a relationship on the pitch [and] off the pitch. Really he represents so well what the Liverpool pride means, the way he behaves, and since then we became really good friends."
Gerrard and Alonso were sensational together in the mid to late 2000s, and along with Javier Mascherano, forged the most complete midfield in the Europe at the time.
What we would give to have them working their magic in the middle of the park currently.