Dejan Lovren's pathetic performance against Tottenham shows it is time for Joe Gomez to be given a chance at centre-back, despite his lack of experience there.
Liverpool suffered a harrowing 4-1 defeat at Wembley, with error after error being punished by a Spurs side riding on the crest of a wave.
It is very easy to be knee-jerk in the modern game, but there have been few worse individual performances by a Reds player than Lovren on Sunday.
On a day full of below-par showings, the Croatian stood out a mile, gifting the hosts their first two goals, before being humiliatingly substituted with just 31 minutes on the clock.
Lovren has been a weak-link for far too long, and it remains unfathomable that Jurgen Klopp didn't improve on him during the summer.
Lovren's Wembley horror show was a nadir, and Klopp's flabbergasted state in his post-match interviews suggest the defender has reached the point of no return.
The Reds' utter ineptitude at the back cannot get much worse, and it is time for Gomez to be brought into the centre of defence.
Time for Gomez to shine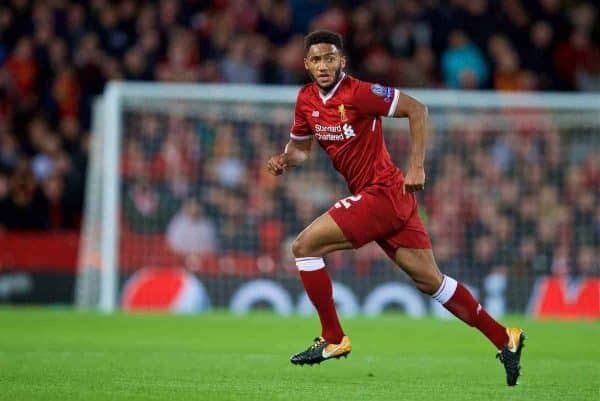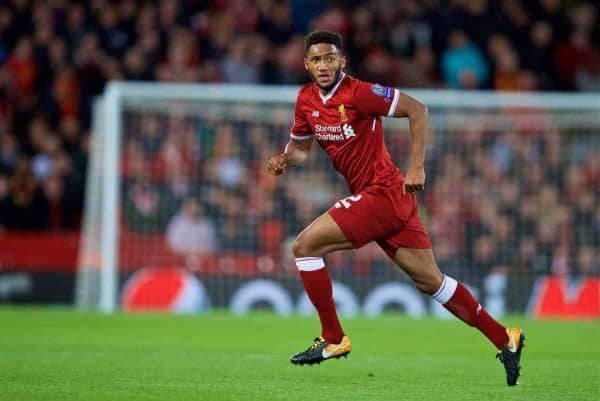 Still only 20, it is understandable why there will be some trepidation towards throwing Gomez in at the deep end.
Since moving to Anfield in the summer of 2015, the Englishman has been dogged by injuries and generally been used at full-back, so it would have to be considered a risk.
In fact, Sunday was the first time he has ever appeared at centre-back for Liverpool in the Premier League, having been shifted across after Lovren's early exit.
Gomez may have only featured in his natural role in cup competitions and for the U23s – his performance on returning from injury in last season's FA Cup defeat to Wolves was poor – but it has now reached a stage of, "can it really get any worse?"
Lovren has had three years and 121 appearances to prove his worth, and he is actually regressing by the week. The general feeling is that he should never play for Liverpool again, and it is hard to disagree.
Klopp needs to change something at the back, and given the current unforgivable lack of options there, it is Gomez who should slot in alongside Joel Matip.
The Cameroonian has also played as a left-sided centre-back in his Schalke days, so moving him across is no issue in the slightest.
Responding to a question from This is Anfield's Karl Matchett after the game, Klopp hinted that changes were at the forefront of his mind, ahead of the visit of Huddersfield Town on Saturday.
"We have a normal week, which means we have a lot of time to train," he said.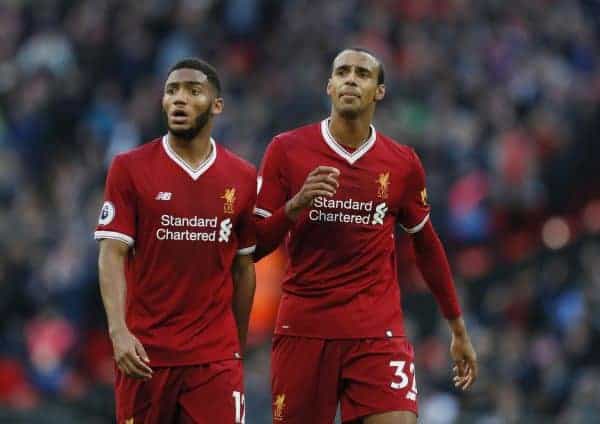 "It's an open race, and we'll see who shows me that he wants to play," said Klopp. "I don't give any positions to any player at this moment – I don't think that makes sense."
It was a telling press conference by the manager, who is rarely one to criticise his players in public, and hopefully he is weighing up using Gomez centrally.
It is the position where the England U21 captain made a name for himself at Charlton Athletic, making nine of his 24 appearances there in 2014/15, gaining a reputation as one of the country's brightest young talents.
While used as left-back early on under Brendan Rodgers, since his return from injury late last year, he's been used most frequently at centre-back for Liverpool's Under-23s.
Playing him there now may mean mistakes will be made along the way, but unlike Lovren, he is young enough to learn from them. He'd offer more pace than Lovren too, something which we clearly need in the centre of defence.
Klopp's biggest error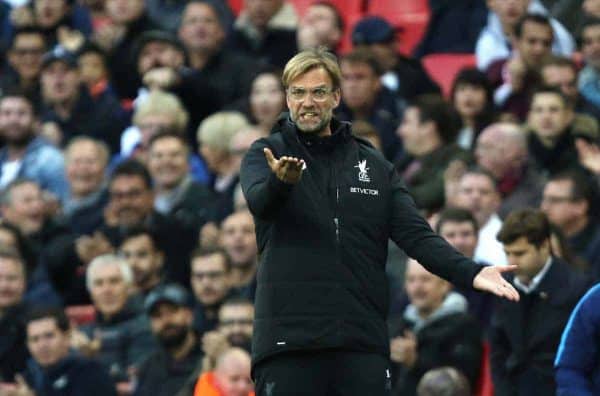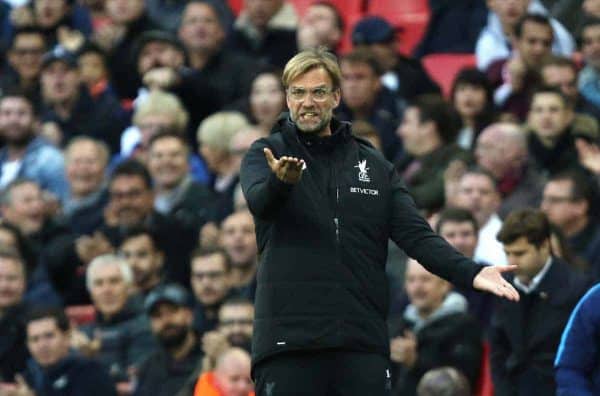 Despite the understandably hysterical reaction from fans on Sunday evening, when it comes to improving the defence, Klopp has been negligent in the extreme.
Incredibly, Liverpool are still fielding a side that features Simon Mignolet, Alberto Moreno and Lovren, three years since the trio were all deemed not good enough.
That is slightly harsh on Moreno, who is actually enjoying a good season, but there are still doubts about his long-term capabilities.
These individuals are not competent enough to be representing a club of the Reds' stature, and if they keep starting matches, nothing is going to change.
The most Klopp has spent on a defender since arriving in October 2015 is £10million on Andrew Robertson, which sums it up.
Matip was free, and still looks unconvincing, while Klavan (£4.2million) has ended up being as uninspiring as his arrival felt last year. Steven Caulker is the only other defender Klopp has signed, along with Robertson.
This is a side that has been crying out for a top goalkeeper and a dominant centre-back for years, but still the issue hasn't been addressed.
Klopp cannot afford to put all his eggs in one basket, as he did with Virgil van Dijk, and he hasn't got a leg to stand on when it comes to defending his lack of business at the back.
Worrying times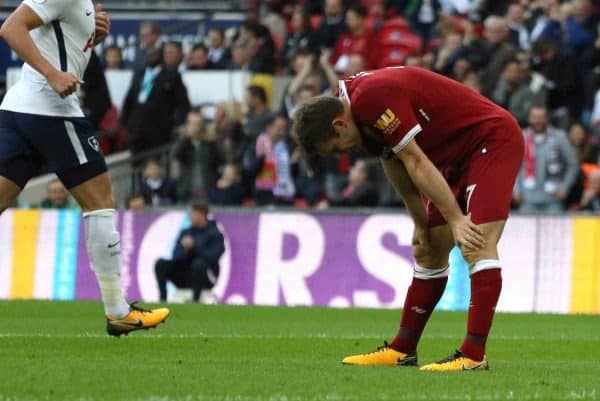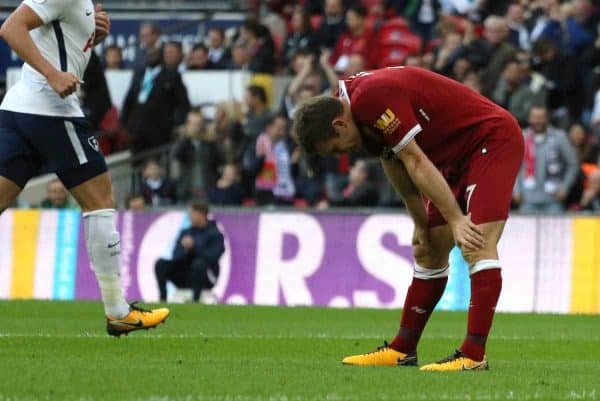 It is beyond belief how often individual mistakes are holding this Liverpool side back, with few Reds sides in history leaving you tearing your hair out quite so regularly.
A positive opening couple of minutes at Wembley on Sunday were undone by Lovren's first cock-up of the afternoon, and it was downhill from there.
You simply cannot afford to go behind so softly in the Premier League and expect to produce a consistent run of form and results.
Klopp's men are incapable of making life easy for themselves, and they have now conceded the first goal in seven of their 15 matches this season.
Watford's Stefano Okaka was allowed to head home with ease on the opening weekend, prior to a more promising run of four games without letting the first goal in. Liverpool won all of those games, which speaks volumes.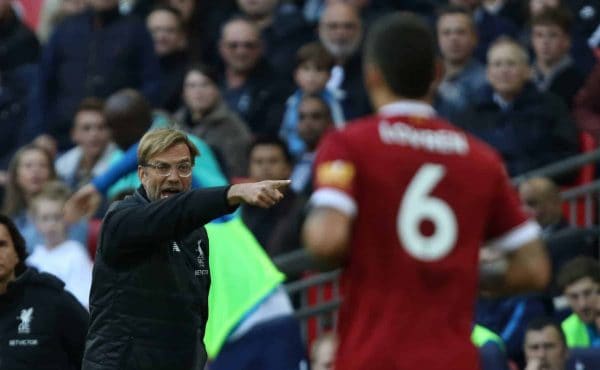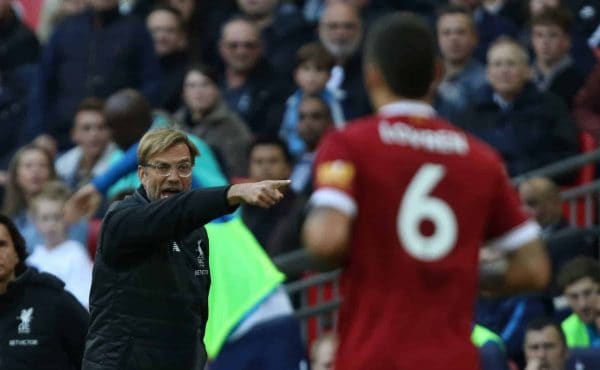 Sergio Aguero was gifted an opener in the 5-0 humiliation at Man City, Scott Arfield fired Burnley in front at Anfield, and both Spartak Moscow and Sevilla were handed soft goals in the Champions League, too.
Kane's strike after just four minutes on Sunday was the latest example, and this will keep happening until Klopp makes drastic changes.
He is left with extremely limited goalkeeping and defensive options until January, at least, and it has reached the stage where he has to gamble with his team selection.
Gomez must be brought in and trusted at centre-back, even if he starts shakily, and Mignolet also now has to make way. He will never be good enough, regardless of improvements in 2017.
It is Huddersfield up next, and it needs to be the start of a new chapter in Liverpool's season, with Lovren nowhere near the pitch and Gomez replacing him, for starters.
How has it come to this?