Jurgen Klopp has refused to pin blame on Dejan Lovren, despite substituting the centre-back 31 minutes into Liverpool's 4-1 loss to Tottenham.
After helping the Reds keep two consecutive clean sheets against Man United and Maribor, Lovren returned to hapless form at Wembley on Sunday afternoon.
The Croatian was at fault for both of Spurs' early goals, through Harry Kane and Heung-min Son respectively, before Mohamed Salah reduced the deficit on 24 minutes.
With Liverpool looking to get back into the game and Lovren out of sorts, Klopp opted to withdraw the defender, replacing him with Alex Oxlade-Chamberlain and reshuffling his back line.
Emre Can moved to right-back, with Joe Gomez at centre-back, and while the latter impressed in his natural role, Kane and Dele Alli added further goals to consign the Reds to defeat.
Speaking after the game, Klopp explained his decision to substitute Lovren, saying "I really don't want to blame players."
"Dejan, to be honest, was not worse than Joel [Matip]. We had to change something," he added.
"We tried to make sure that we are a little bit more stabilised.
"It was less about the centre-half position with Joe there, it was more that we needed more protection in the half-space.
"In this case, with Emre which actually didn't work too well, but that was the idea behind it."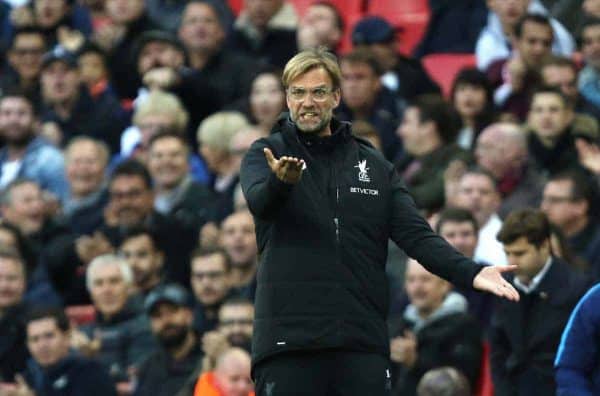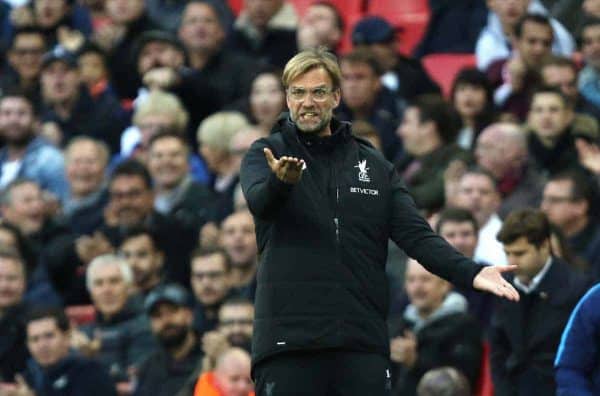 For many supporters, this represents the final nail in the coffin for Lovren's career on Merseyside, with the Croatian regularly criticised for his abject displays.
And with Gomez producing a solid performance in his stead in north London, Klopp could have a clear replacement.
However, the 50-year-old once again insisted Lovren was "not the biggest influence," attesing that his side conceded twice more when he was off the field.
"As I said, I could have taken another one [off] and it would not have been the biggest difference—we still conceded two more goals after Dejan left the pitch," he said.
"Obviously it was not the biggest influence, that's how it is.
"I think he feels not good, that's OK—nobody should feel good in the moment who is part of the squad."
The Reds' next clash comes on Saturday at home to Huddersfield Town, and Klopp will be keeping a close eye on the likes of Lovren, Matip and Gomez as he builds his starting lineup.