Barcelona are reportedly set to make a renewed approach for Philippe Coutinho in January, with an offer of £106 million mooted in the Spanish press.
The Reds turned down three bids from the Liga side in the summer, with their final offer worth £114.2 million, after Coutinho had requested a transfer.
With Liverpool adamant they would not part ways with their star playmaker, the Brazilian has since been reintegrated within Jurgen Klopp's squad and hit top form.
He has scored four goals and assisted a further three in nine appearances so far this season, though he has missed the last three games with a groin injury.
Coutinho's performances will have done nothing to deter Barcelona, and according to the Times' Paul Joyce, they are likely to make another bid in the winter transfer window.
And building on Joyce's report, Spanish publication Sport claim the Catalan outfit are preparing an offer worth around £106 million for the 25-year-old.
Coutinho is said to be the No. 1 target for Ernesto Valverde, with senior players also advocating the pursuit of a new first-choice creative midfielder.
They claim that while Barcelona's speculative offer will be turned down, Liverpool would be willing to relent for £132.8 million, with Coutinho's relationship with Klopp having broken down.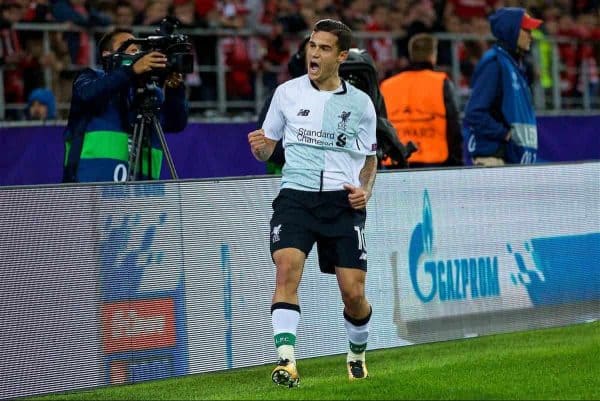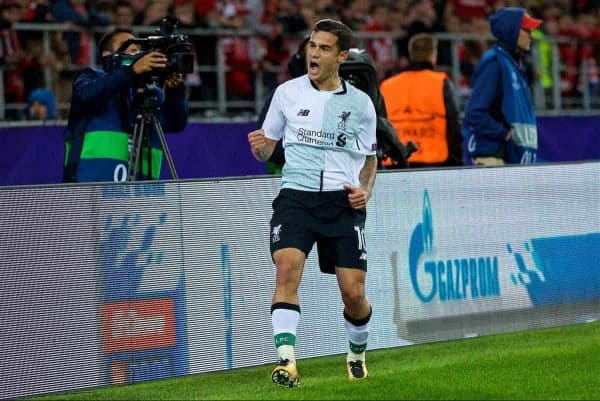 Coutinho has shown no signs of discontent since coming back into the fold under Klopp, with his form proving a willingness to knuckle down for the Reds.
Luis Suarez, speaking to Mundo Deportivo this week, praised Coutinho's commitment following the breakdown of his dream move, saying "he is demonstrating as a professional who has the ambition to take a step further."
"Obviously he would have wanted [to join] because he is a player who has ambition and any player would want to come to Barcelona," he explained.
"He went through a difficult and very complicated time, but as a professional he has continued to show how good a player he is and the personal quality he has.
"Despite trying to leave Liverpool he continued helping the team and working."
The suggestion that Liverpool would be willing to sell for a fee of less than £20 million more than that turned down three months ago is highly questionable.
Though there is an inevitability to Coutinho eventually joining Barcelona, there is little chance the Reds would sanction a move midway through the season.